Wedding videos are an essential part of any wedding. Many couples prefer to have no video shoot at their weddings, which they; however, regret later. Wedding videography is critical. There are so many moments that you miss during the wedding, you can enjoy those moments later via your wedding video. Wedding videography is a perfect way to relive those precious moments.
Here in this post, we are sharing a wedding video checklist with you. Just scroll down to see what should be included in a wedding video……
Have a look…..
1. Sangeet and Cocktail Night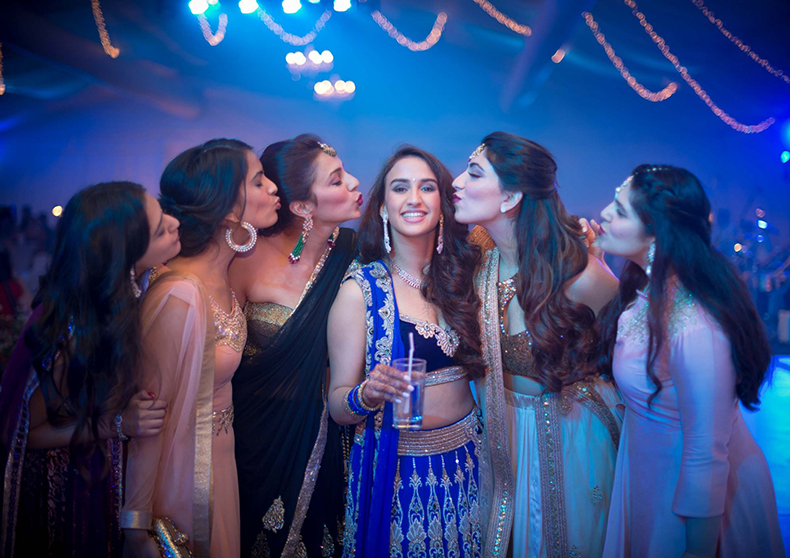 Of course, you would want to enjoy all the dance performances of your siblings and relatives after the wedding also. Only via video, you can do that. So, make sure you hire a wedding videographer for your sangeet and cocktail ceremony as well. Later you will have reason to laugh out loud while watching your wedding video and seeing your uncles dancing after a few drinks.
2. Mehndi Ceremony
Mehndi ceremony is again an essential part of the wedding; you must get a video of your mehndi ceremony as well. All these functions are not just events; they are the moments that you live only once. Hence, it becomes crucial to capture them in a video.
3. Haldi Ceremony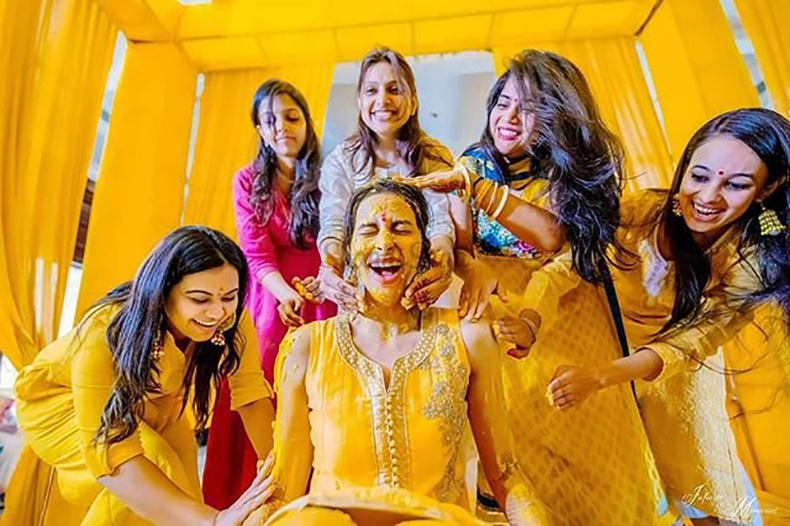 In an Indian wedding system, the Haldi ceremony is considered very important. Usually, Haldi is celebrated on the day of the wedding. You will love to see the mix of different emotions, from laughter to tears during your Haldi via video later.
4. The exterior of the Wedding Venue
Each part of the wedding venue should be videographed from the outside.
5. Interior of the Wedding Venue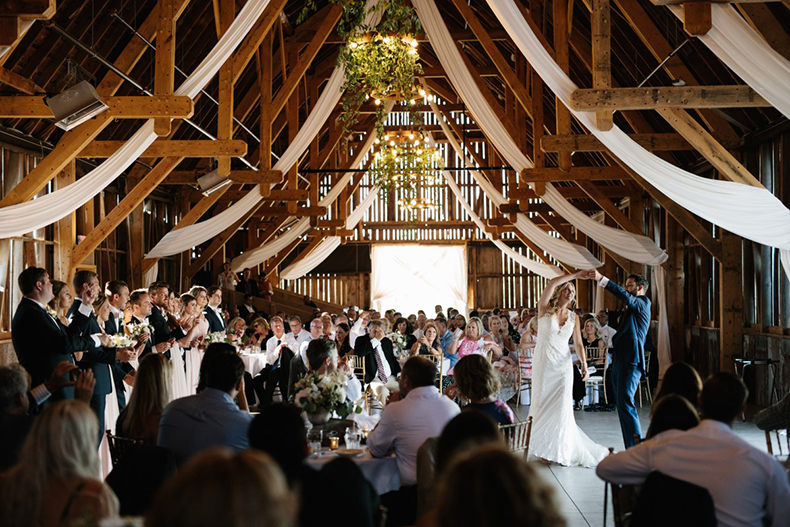 Your videographer should not miss shooting the interior of the wedding venue. The entire venue should be videographed from different angles.
6. Wedding Venue Décor
Of course, you will spend a lot of money and time to get a dream wedding décor. It should be videographed for sure. After all, a wedding is a once in a lifetime event for each Couple. And everything related to their marriage is important and holds special significance for them.
7. Bride's Attire and Accessories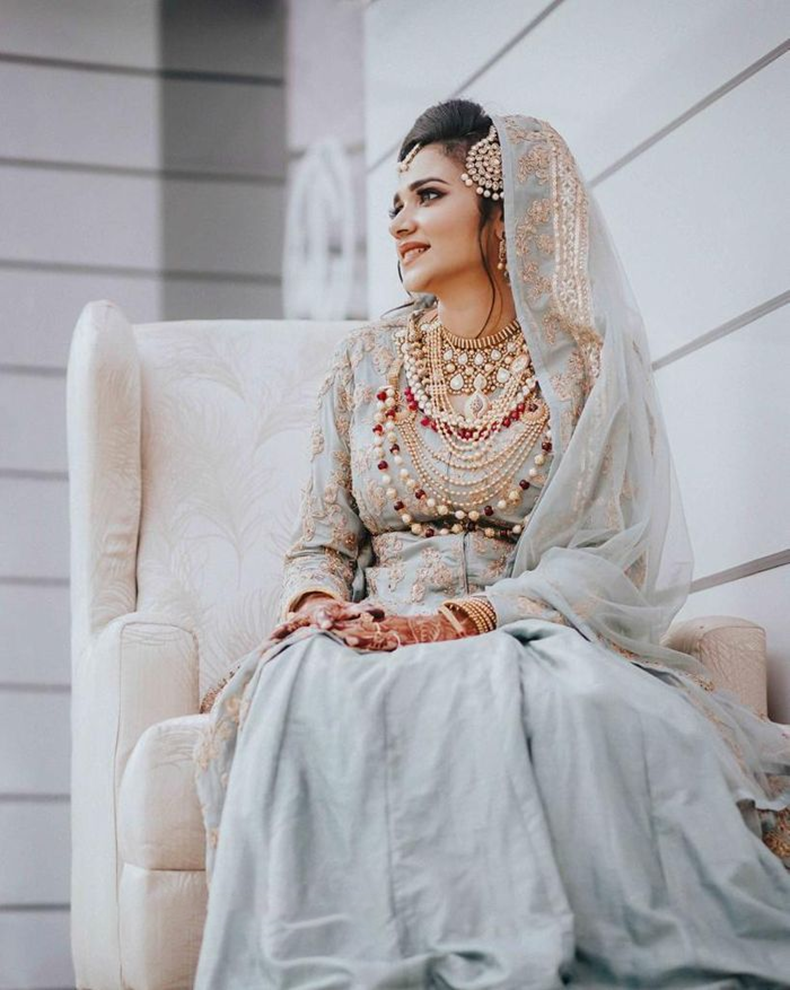 Bridal attire is again a famous shot. It should never be missed at all. Each bride has her emotions attached to her wedding attire. Everything should be appropriately arranged for a video shot before the bride starts getting ready.
8. Groom's Attire and Accessories
Similarly, the groom's attire should also be videographed before the groom starts getting ready. It is a MUST HAVE wedding shot and must be captured.
9. Bride Getting Ready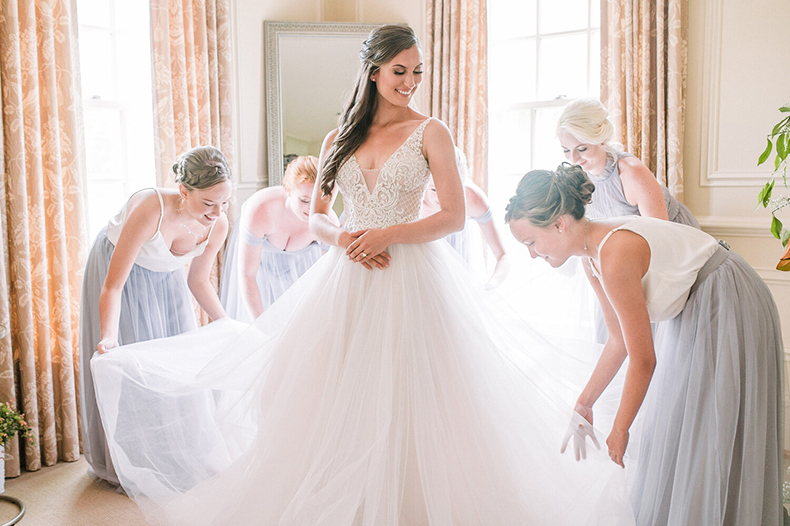 Another critical shot that can't be missed at all is – bride getting ready! A wedding videographer needs to shoot a bride's video while she is getting ready. Also, the video must be shot from different angles. Of course, the bride will be absorbed in her thoughts while getting ready for the biggest day of her life. A video can be a perfect witness of those thoughtful moments that the bride will love to watch later.
10. Groom Getting Ready
Groom should also be videographed while getting ready. Of course, the bride won't be able to see the groom while he is getting ready, but later through a wedding video, they would be able to see each other.
11. Baraat Entry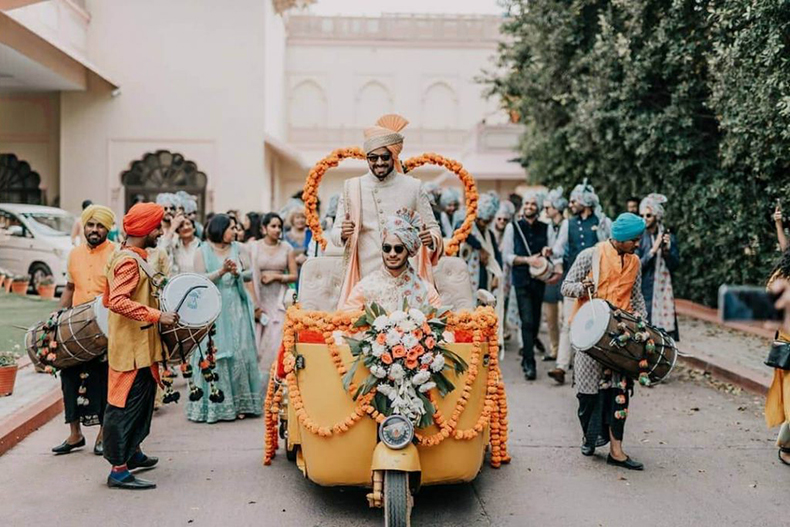 Baraat entry is something that a bride cannot see. So, the only way for her to enjoy it is a video. Hence, the Baraat's entry must be videographed for sure. The bride should not miss the funny dance of the groom's uncle and naagin dance of groomsmen. Yeah, naagin dance is a signature dance step of all Baraatis in India that makes the Couple laugh later for sure.
12. Groom with Groomsmen
Another vital shot that can't be missed is the groom, along with groomsmen. Groomsmen and other wedding guests come from different places and locations to attend your wedding. Hence, you must leave no stone unturned to make their efforts worthwhile.
13. Bride with Bridesmaid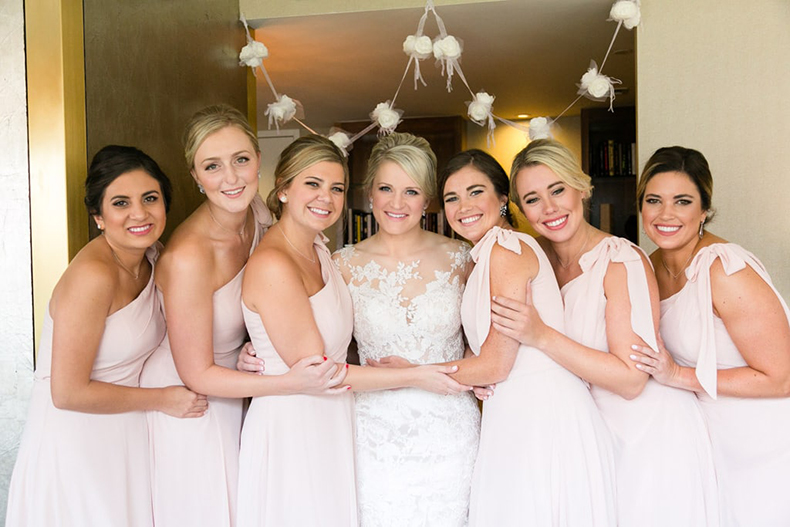 Bride and her bridesmaid should also be shot. It makes for a must-have wedding video shot. As these will be final moments that a bride will spend with her friends as an unmarried girl.
14. Bride Walking Down the Aisle
This is a MUST HAVE shot! This shot can't be missed at all. And the best part is wedding videographers have a lot to explore in this shot. This cant be shot from different angles, and each angle will be perfect.
15. Groom Waiting at the Stage
While walking down the aisle bride may miss seeing the groom's expressions, but they should not go uncaptured. This is a significant video shot that cannot be missed at all. Each bride should know how eager the groom was to see her walking down the aisle.
16. Groom Holding Bride's Hand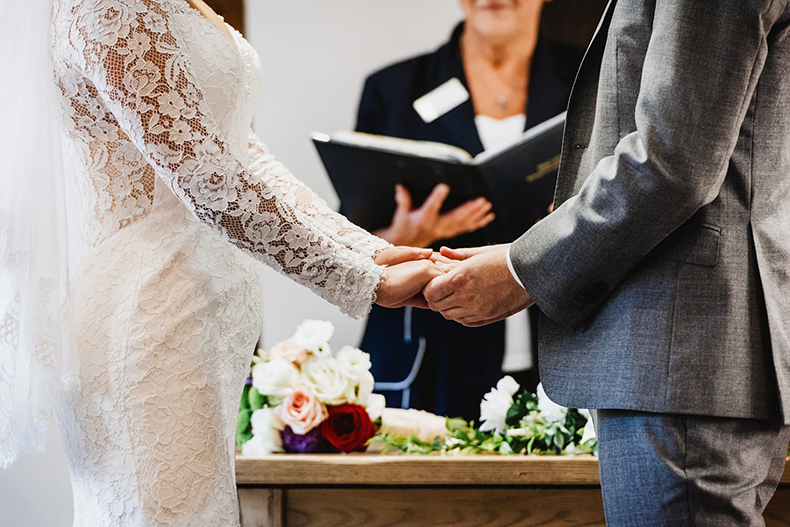 Awww…. Such a beautiful moment it is! It should not be missed at all. The moment when the groom holds the bride's hand, everything for them becomes still. They are in their own world for a few minutes. They may not say anything in words, but through their eyes, they say many things. Thus, it becomes essential to shoot those beautiful and romantic moments.
17. Jaimala
An important part of an Indian wedding. It should be shot no matter what. Of course, everybody, including the bride and groom wait for this moment.
18. Wedding Guests during Jaimala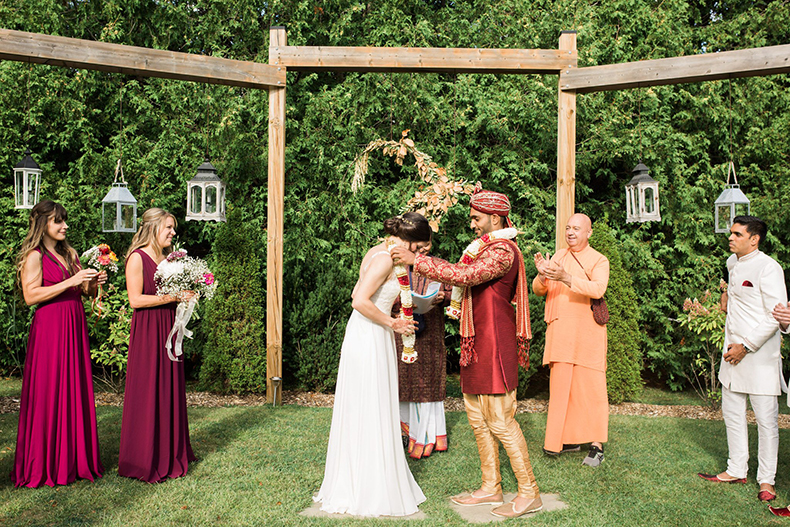 All the wedding guests have made time to be part of your life's biggest event. Don't miss to tell your videographer to shoot your guests during the Jaimala.
19. Food Videography
You will spend a lot of money on your wedding food, a video of all the food items is a MUST HAVE. Apart from this, the video of the entire area where food has been arranged should be captured.
20. Guests Having Food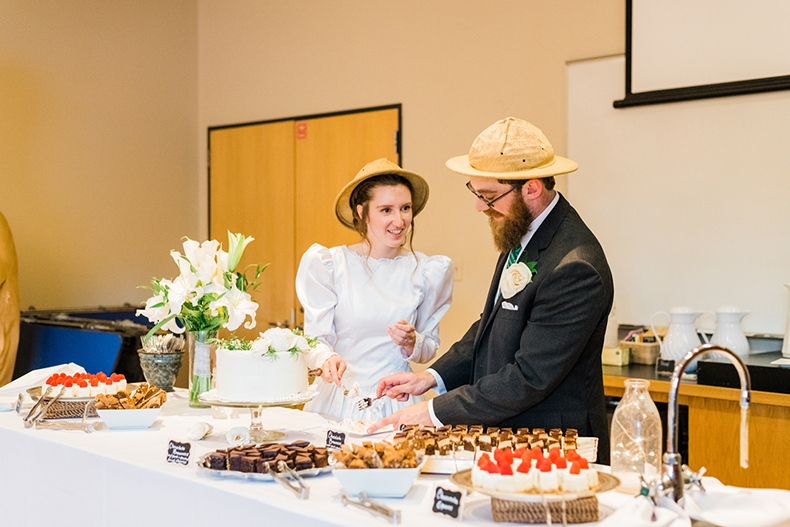 Guests should be videographed while they have their food at the wedding. Of course, not to know how much they ate ☺ ☺ It is merely to enjoy those moments later via video.
21. Family Members on the Stage
Your parents, siblings, close friends, and relatives should also be videographed along with you. All these are significant shots and cannot be missed.
22. Bride's Parents with Couple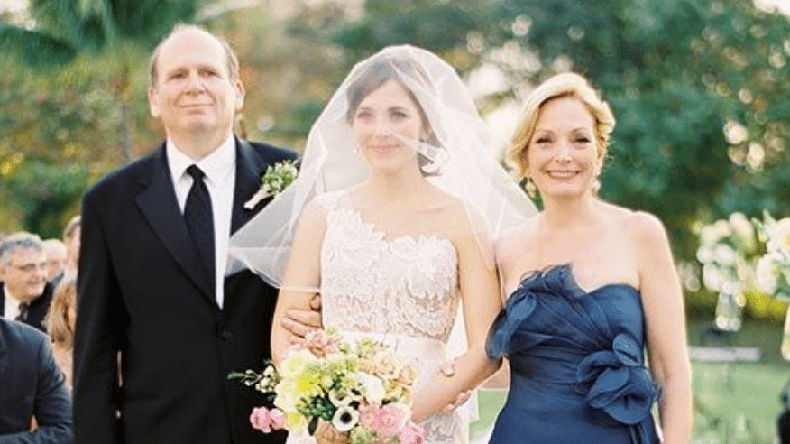 To see their daughter getting married is the most significant moment for any parent. There is no doubt that their heart will be filled with a mix of emotions. This is the time when every parent feels happy and sad altogether. These emotions should be captured for sure.
23. Groom's Parents with Couple
It is a proud moment for a groom's parents, as well. Hence, a video shot is mandatory!
24. Couple Walking Down The Aisle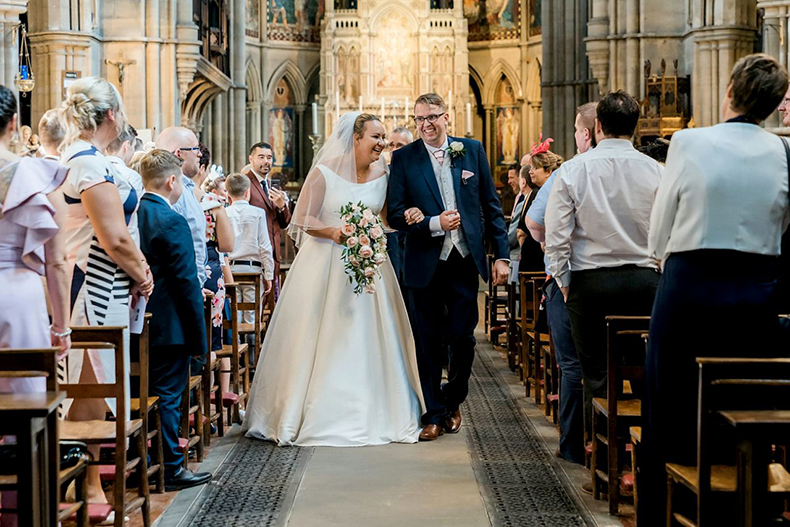 A video shot when the Couple walks down the aisle to have food together should not be missed.
25. Couple Videography
Another critical shot of a wedding is couples videography. There are various angles from which couples should be videographed. Props can also be used during a couple videography.
Related: Best Songs for Indian Wedding Video Editing
26. Couple having Food Together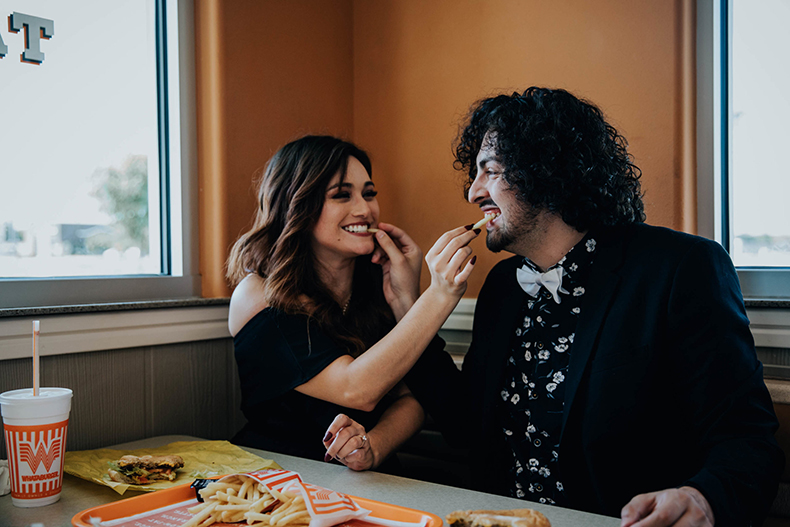 An important moment of a couple's life! It should be captured for sure.
27. Random Shots
Kids dancing, playing, guests chitchatting, parents, and family members busy seeing after arrangements, everything should be videographed.
28. Phera Ceremony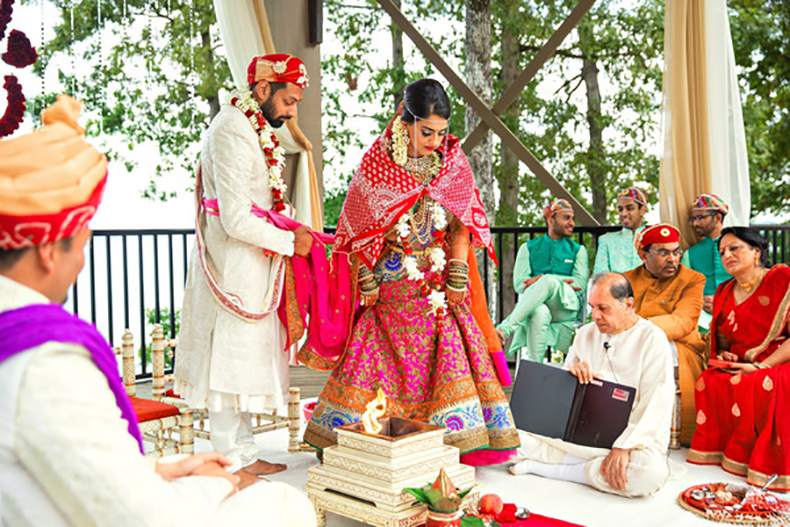 Phera ceremony is an important part of a Hindu wedding; hence, it must be videographed. Everything from the officiant chanting mantras to bride and groom taking pheras. Each step in the phera ceremony is essential and cannot be missed. This is the most important part because after this ceremony only, the Couple is deemed married.
29. Blessing
Another crucial shot that cannot be missed. Parent blessing the new Couple is a critical part of a wedding ceremony, it should be videographed!
30. Vidai Ceremony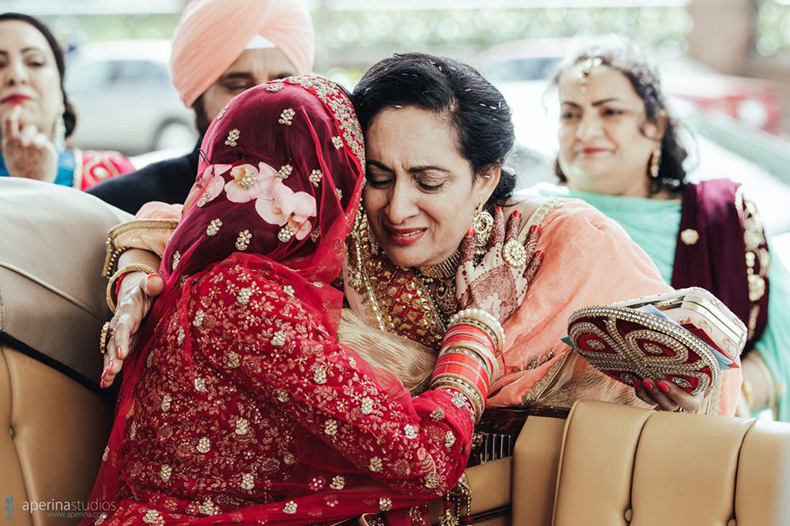 Another very important and very emotional moment of a wedding ceremony is Vidayi of the bride. Usually, the vidai ceremony takes place in the morning just after the wedding.
Wedding reception videography checklist
After the wedding, the reception is held at the groom's place. There's a lot of moving pieces, so it's important to help your videographer with all the necessary shots. The cake cutting, the couple dance, and the toasts are among the most important.
31. Wedding Reception Venue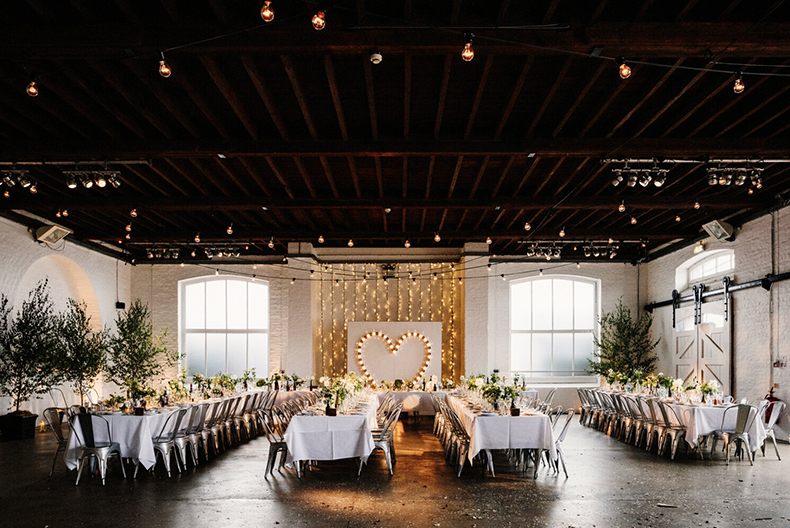 The entire wedding reception venue should be videographed before the reception starts. It should include the exterior of the wedding reception venue and the wedding reception venue's interior.
32. Wedding Reception Décor
The decoration of the wedding reception should also be captured.
33. Table settings and Menu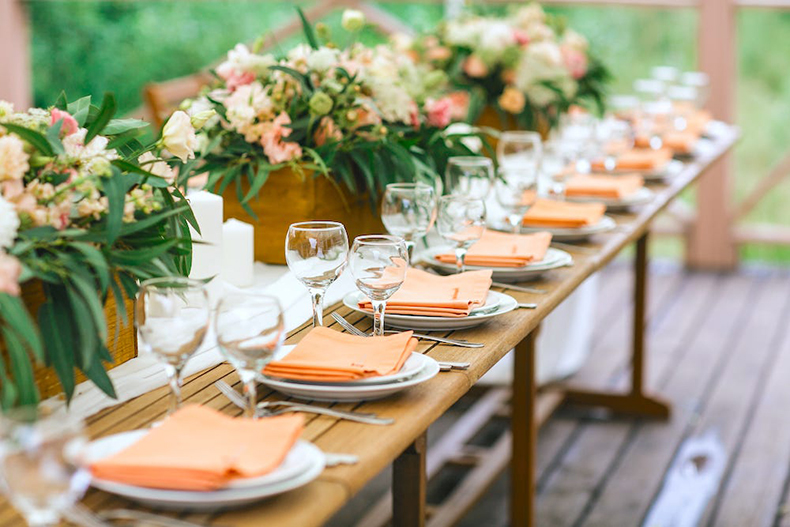 Table settings and reception menu are another critical shot of a wedding reception videography
34. Meal/Bar
Videography of meal and bar is also very important
35. The entry of the Couple at the Reception Venue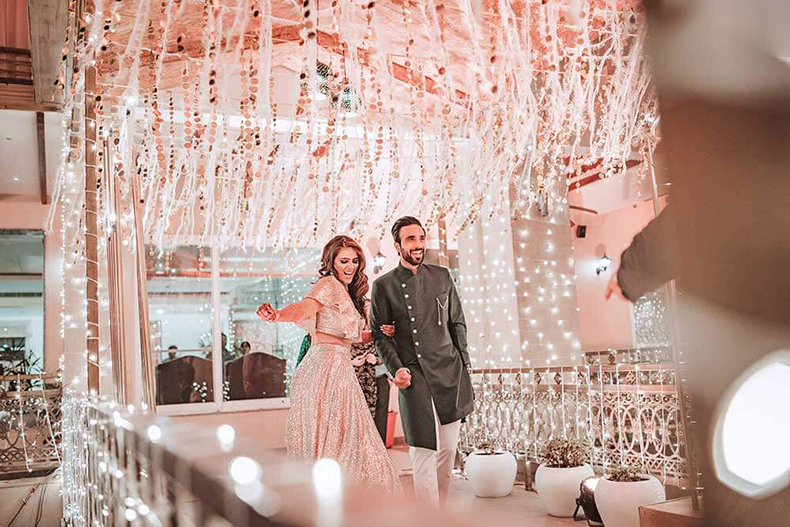 The Couple entering the reception venue hand in hand makes for a MUS HAVE videography shot.
36. Guests at the cocktail hour
You are going to enjoy this part of your wedding video for sure.
37. Cake cutting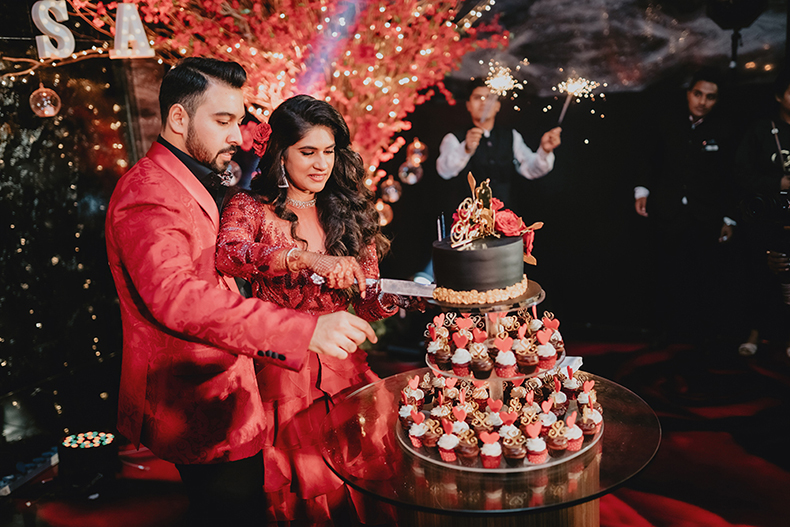 It is another very important shot.
38. Couple dance
Let their moves be captured in a video
39. Guest dancing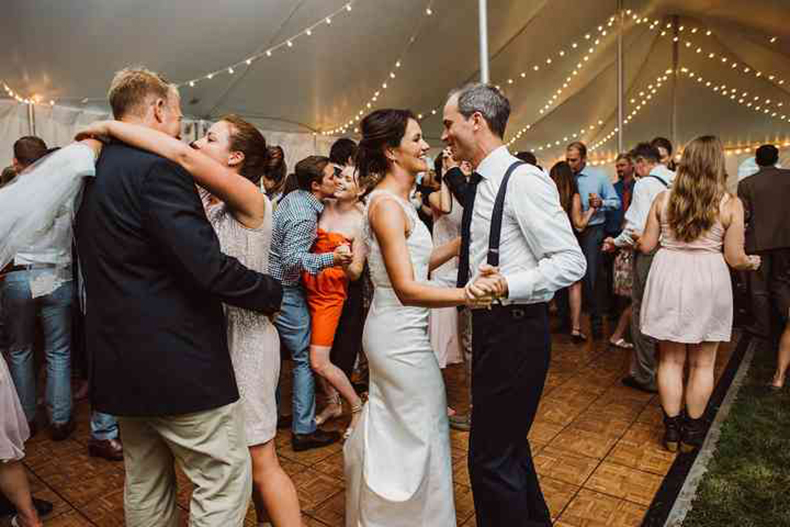 Of course, it is an integral part of the wedding reception. Each dance performance, from the bridal party to parent's dance, should be videographed.
40. During the Meal
Meal shots are essential in wedding reception as well
41. Couple Exiting the Reception Venue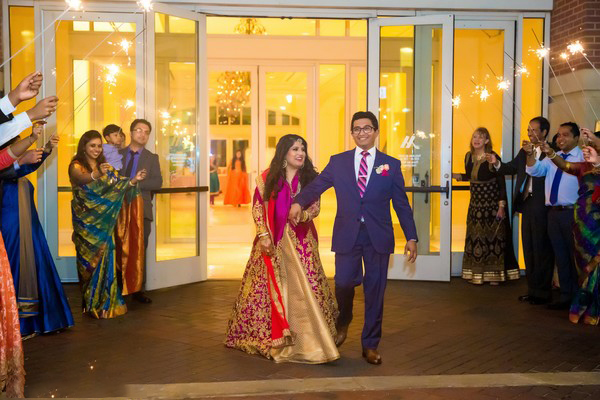 The end of the wedding ceremony. It should be captured for sure. The exit can be made as exciting as the Couple's entry so that a perfect shot can be taken.
Conclusion…..
These are the MUST HAVE shots and should be included in a wedding video. If you have any more video shots to share with us, then please feel free to share!
Happy Wedding…. ☺ ☺