Tying the knot is an exciting moment in life, but certainly not without stress! If you've chosen a destination further away from home, then you'll likely want to think about accommodation options for your wedding guests.
Let us lighten the load! Here, we share our top tips with you for some great types of accommodation suitable for wedding guests
Should you pay for your wedding guests' accommodation?
Typically, the happy couple aren't expected to pay for their guests' accommodation. If there are affordable accommodation options in the vicinity of where you are holding your wedding, it is perfectly reasonable for guests to pay for their own stay.
Who pays for out-of-town guests at a wedding?
If your out-of-town guests are part of the wedding party, it may be a nice gesture to offer to contribute towards their lodgings, but this certainly isn't an expectation and should only be offered if your budget allows for it.
Usually, out-of-town guests would pay for their own accommodation, especially with invitations being sent out in advance, giving people plenty of time to decide whether to attend, and to budget for their trip.
Who pays for bridesmaids' accommodation?
Again, it is not expected that you pay for any of the bridal party's accommodation, however, if the bride insists that they stay in a specific place that might be more than the bridesmaids have budgeted for, then it is only fair that part or all of the cost is covered for them.
Wedding Guest Accommodation
1. Hotels
Hotels are an obvious choice for your wedding guests to stay in. Often, if you book a block of rooms, you will get a discounted rate that will be helpful to your guests. Of course, if you are getting married in a hotel then it is entirely logical to stay there too.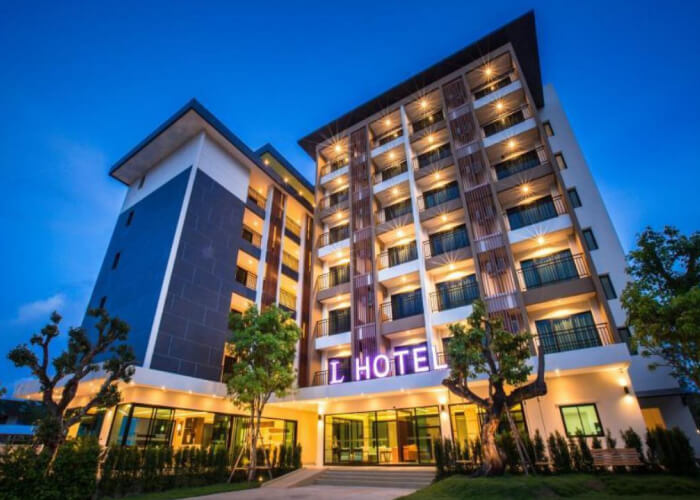 Pros:
Convenient
Luxury amenities
Plenty of help on hand from staff members
Discounts on offer
Cons:
Small rooms to get ready in
Rooms might not all be on the same floor
Limited guests per room
Less freedom
2. Serviced Apartments
Using serviced apartments as accommodation for your guests is a great way of keeping everyone together which adds to the celebratory atmosphere. There are far greater levels of space within these luxury apartments, as well as a greater level of privacy, which is perfect for young families that might be joining – for them we would usually suggest a 2 or 3 bed apartment.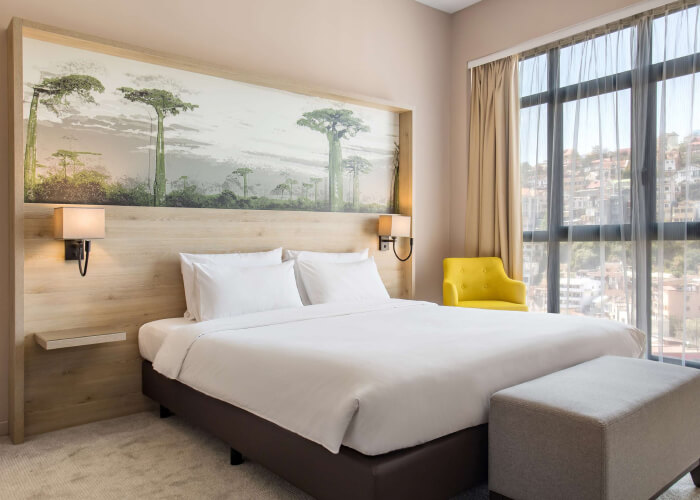 Pros:
Free from any hotel restrictions
Home away from home with luxury touches of the hotel
Larger groups can stay in one apartment
Bigger spaces allow ease to get ready and for wedding guests to socialise with each other
Cons:
Less staff on hand to help
Can't hold the ceremony and reception at a serviced apartment so would need to travel to venue
It's self-catered and there are no mini bars or room service, so you'll need to plan food and drinks in advance
3. Airbnb
For a smaller wedding with fewer guests, you could consider using Airbnb accommodations. Not only can you and your guests all stay in one property, but it is also more affordable.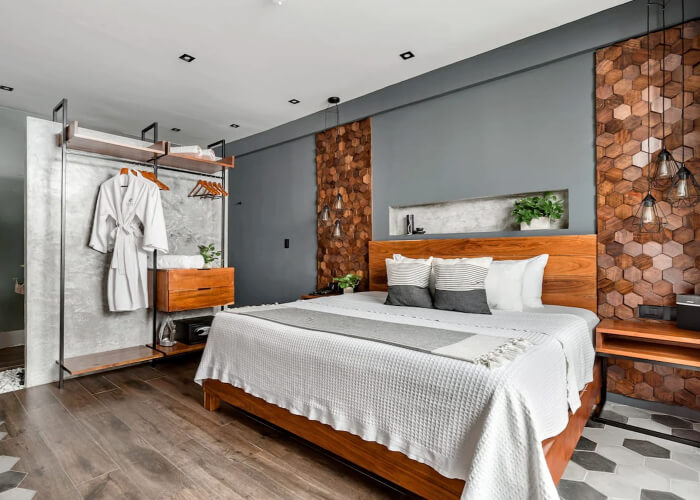 Pros:
Budget friendly
Communal and personal areas for socialising and alone time
Great way to spend time with guests
Cons:
Often these are people's homes or second homes and, as such, they can look less luxury and more homely.
High service fees
4. Glamping
If you and your guests are keen on the rural side of things, or perhaps you've got a rustic, yurt style wedding planned, why not try glamping for your wedding accommodation? This luxurious camping experience means your guests will still have a bed, but it works well with the countryside, great outdoors theme of your wedding.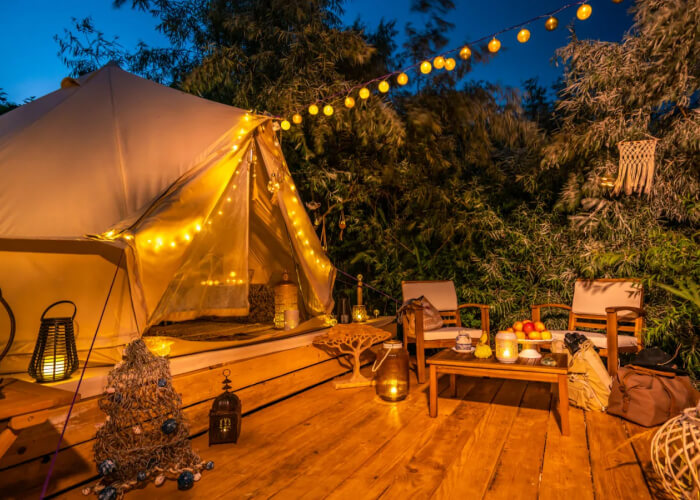 Pros:
Unique experience
Luxurious setting
Beautiful views
Cons:
You'll need to rely on the weather being good
Not suitable for winter weddings
Not all people enjoy camping, glamorous or otherwise!
Can get cold
Also See: Everything You Need To Know About Glamping Weddings
5. Log Cabins
If you like the idea of being at one with nature, but not so much the camping element, then log cabins are the perfect alternative. This cosy accommodation style means all your guests can be cabin neighbours, providing the perfect balance of being social and maintaining personal space.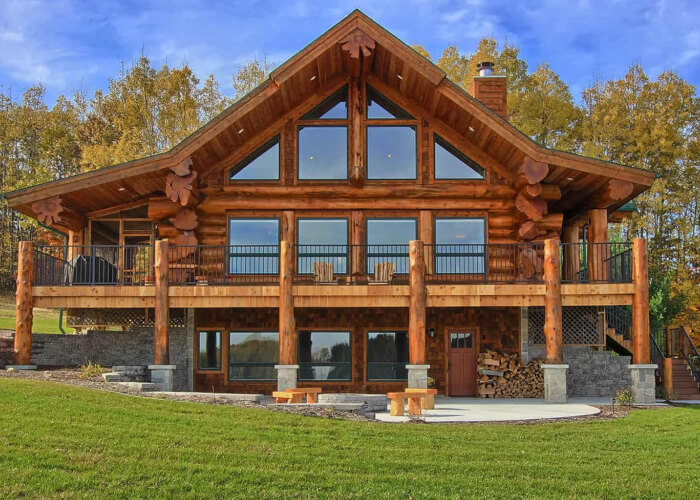 Pros:
Balance of space and socialising
Often come with hot tubs
Unusual wedding accommodation
Outdoor vibe without the worry of weather
Cons:
Log cabin locations often don't have good signal for Instagram picture uploads
It is likely you'd still need to travel to a venue
Can be expensive
Normally need to book more than one night
Tips and tricks for booking wedding accommodation
1. Get an idea of numbers
Work out how many guests you have attending, and how likely it is they will need accommodation, and hold space for those people with a buffer of around 10% for any unexpected circumstances.
2. Book well in advance
Popular hotels and serviced apartments are often booked up far in advance. When it comes to how far in advance you should book a hotel, apartment, or other accommodation, we would recommend around 8 months to a year before the big day. Don't leave it too late to get your desired accommodation!
3. Negotiate rates
You are providing valuable custom to your accommodation venue. Large bookings generate profits, not just from the room itself but any extras such as room service or laundry, so don't be afraid to ask for some wiggle room on prices. There's always a deal to be had!
4. Set a guest deadline for accommodation requests
Don't stress yourself out with having to deal with late requests for wedding accommodations. Set a clear deadline for guests to confirm if they would like to book your choice of accommodation and anyone who fails to meet that will have to make their own arrangements.
Summary
There is a lot of thought processes, time, and effort that go into weddings but don't let accommodation for wedding guests add to that list! With plenty of organisation and some plans made in advance, this can be one wedding to-do that can be ticked off without any hitches!