Getting married is one of the best wedding venues in the United States is nothing short of a dream come true. Awe-inspiring views and extraordinary interiors guarantee a memorable wedding experience for any couple.
If you've decided to marry in the United States, the next step is to choose a location for your wedding day. There are plenty of beautiful wedding venues throughout the United States; however, choosing one will be difficult. But a lot of research and planning ahead of time can help you find suitable wedding venues.
Your wedding venue can even include a local/state national park, barns, hotels, botanical gardens, university campuses, and so on.
To assist you in choosing an exotic wedding venue, I've compiled a list of 15 romantic wedding venues in the United States, and you can choose one of them for your special occasion.
1. Omni Hotel in Scottsdale, Arizona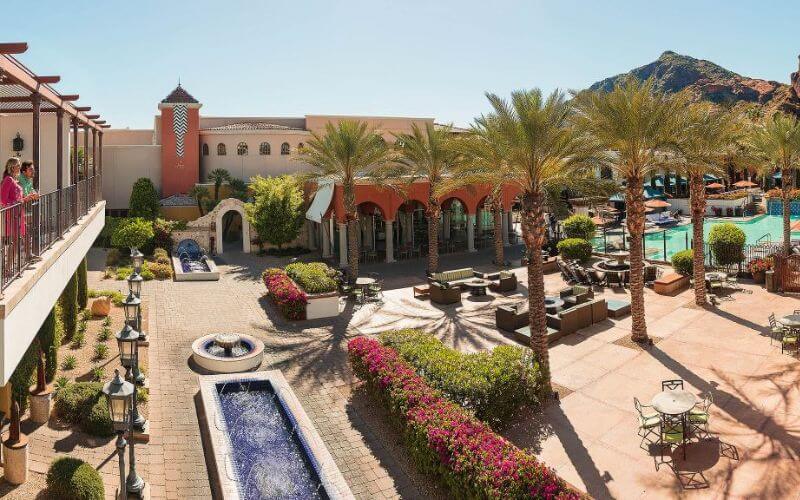 It is one of the most beautiful and romantic places in the United States to get married. This hotel is brimming with Southwest charm. An opulent outdoor garden and patio by the pool are available at the Spanish-style hotel. Enjoy an outdoor ceremony and cocktail hour while gazing out at the sunset sky with your loved ones.
The Omni's sparkling pools and lounge-style cabanas are ideal for a romantic evening reception. The hotel even has a pristine Moroccan-inspired spa to host the most stylish wedding events. Its breathtaking beauty will make your wedding unforgettable.
2. The White Room, St. Augustine Florida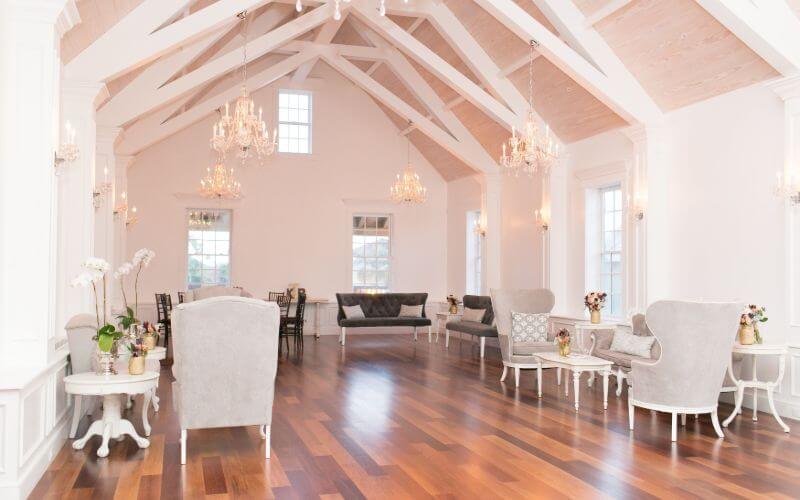 The White Room, which was built in 1888 and is located on the waterfront of St. Augustine, was established in 2006. The White Room is by far the most sought-after and highly regarded wedding venue in St. Augustine, Florida.
This historic venue features private indoor and outdoor areas, wraparound windows with stunning views of the water, hardwood floors, and original brick walls. A fantastic location for the most memorable day of your life!
3. Mayflower Inn & Spa, Auberge Resorts Collection, Washington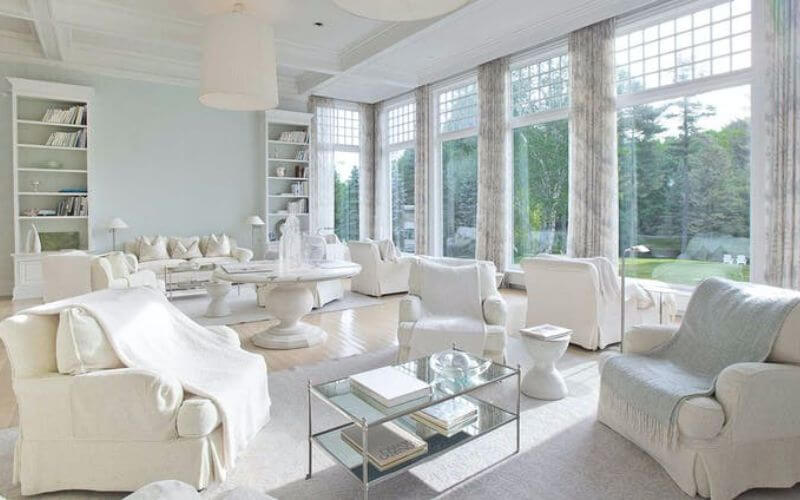 This idyllic New England country estate tucked away among 58 acres of serene forests, and manicured grounds is one of the most distinguished luxury getaways in the Northeast. It is just a 2-hour drive from NYC. Expert wedding planners and a world-class dining team look forward to working with couples to make their dreams a reality.
It's a charming retreat that offers fantastic views and excellent service. Whether you want to host an intimate wedding ceremony or a grand reception, Mayflower Inn & Spa is perfect for hosting an unforgettable and elegant wedding that your guests will remember.
4. Beverly Hills Hotel, California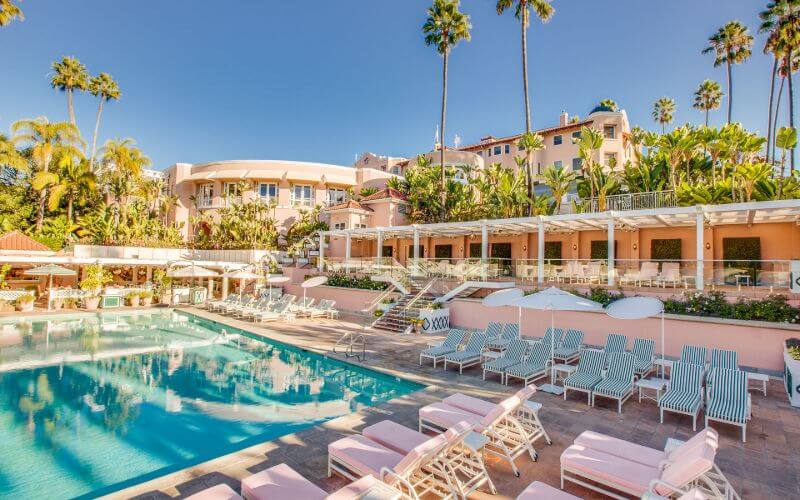 If you want to hold your wedding in a hotel, the Beverly Hills Hotel in California is an excellent choice. It is a five-star luxury hotel in California, USA. It is well-known for its glitzy exterior and rattling interior.
The Beverly Hills Hotel, lasciviously hidden amongst 80-year-old palm trees and banana leaves, has been the ultimate harbinger of glamour for Hollywood's brightest stars. You'll be treated as the movie star; from the moment you pass the iconic signage and enter the grand lobby, you are treated like a movie star. This luxurious hotel is set in an exquisite location, surrounded by 12 acres of lush greenery and exotic flowers.
5. The Barn at Flanagan Farm, Maine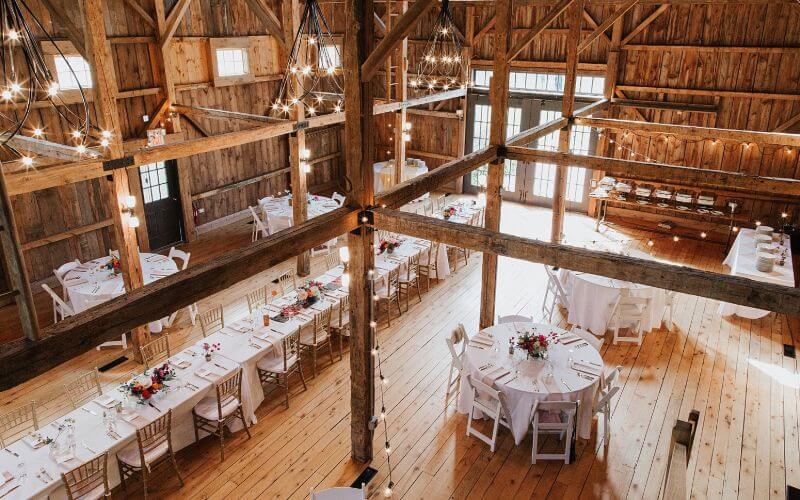 The Barn at Flanagan Farm is one of the popular venues hosting exquisite events all year. Flanagan Farm is located just twenty minutes southwest of Portland. With two magnificent barns set on sixty-six pastoral acres, this place is perfect for hosting a stylish wedding. Moreover, the place hosts weddings throughout the year. Whether you are planning to host a spring wedding or a wedding in the fall, the Barn at Flanagan allows you to take advantage of Maine during all four seasons.
The masterful restoration and renovation of the attached 19th-century barn and farmhouse, as well as the untainted pasture, have retained echoes of the property's rural past. The Barn at Flanagan Farm provides an enthralling backdrop for your wedding, whether it is an intimate gathering, a grandiloquent celebration, or something in between.
6. Moss Mountain Farm, Roland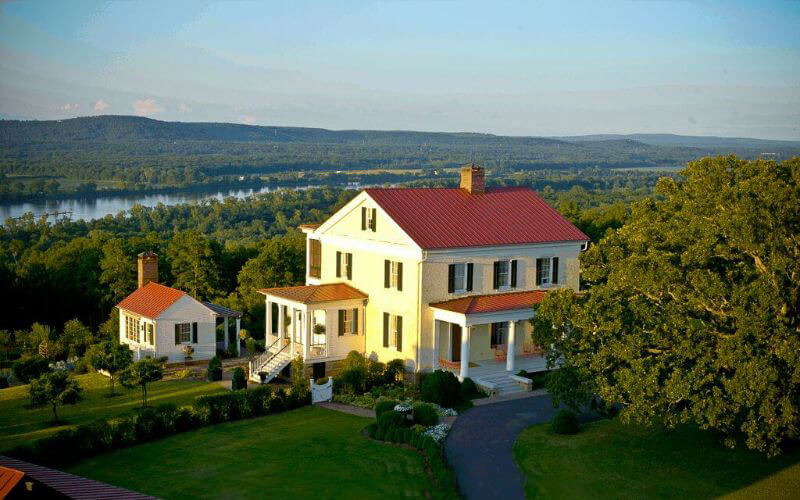 Moss Mountain Farm, also known as P. Allen Smith's Garden, is a beautiful estate with a view of the Arkansas River. Moss Mountain Farm is a garden wedding and corporate retreat venue located near Little Rock, Arkansas. This is one of the best locations for hosting an outdoor wedding.
It's a perfect destination filled with gardens, orchards, flower conservancies, and river views. The garden is created by America's favorite garden designer P. Allen Smith, thus its name. The Farm is open for events, including weddings, on certain days. It is an exquisite setting for fairytale wedding ceremonies—a fantastic option for couples looking for a one-of-a-kind experience.
7. Marvimon, Los Angeles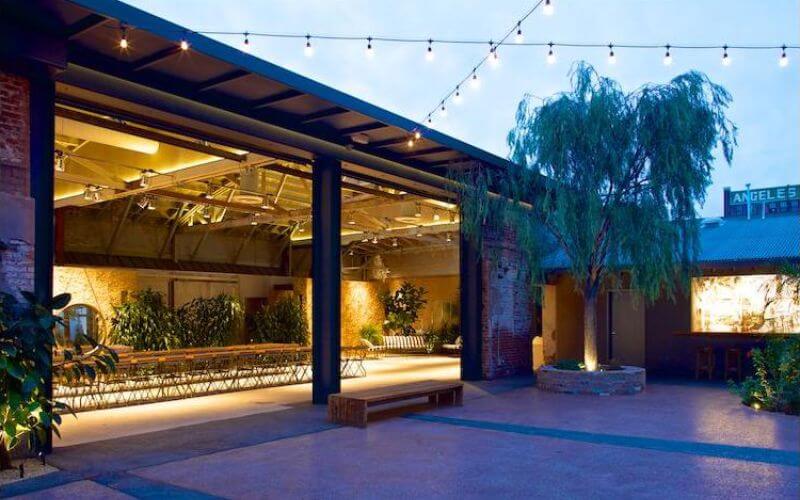 It's a collection of urban warehouses and factories that have been transformed into one-of-a-kind, environmentally friendly wedding, event, and filming venues/locations. It is an excellent choice for your wedding ceremony, reception, private event, get-together, film shoot, and other events.
This stunning wedding venue in Los Angeles is a historic location. It is now famous as a wedding location and is used for wedding ceremonies. This location has its own set of rituals that must be followed throughout the marriage. There is a 20-foot wall in the garden courtyard where couples exchange their vows against a 20-foot wall.
8. Meadow Ridge on Hudson, Hudson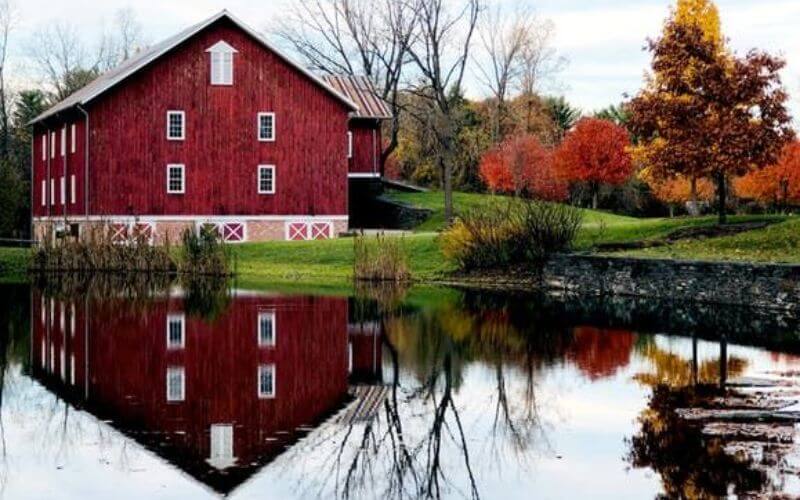 On nearly 100 acres along the Hudson, this picture-perfect 19th-century farmstead sits. Its lovely grounds include meadows, deep woods, streams, a tranquil pond, and sunsets over the Catskill Mountains—all within a two-hour drive of Manhattan!
The original, eye-catching red English-Dutch-style dairy barn has been meticulously restored and renovated, while modern amenities have been added. Towering dry-stack stone walls create a spectacular entryway. Your guests would enjoy views of the river and the Berkshires from the attached bluestone patio. This gorgeous location offers you unique backdrops for your wedding pictures. While your guests mingle, you can take some photos around the lovely property!
9. Boston Public Library, Boston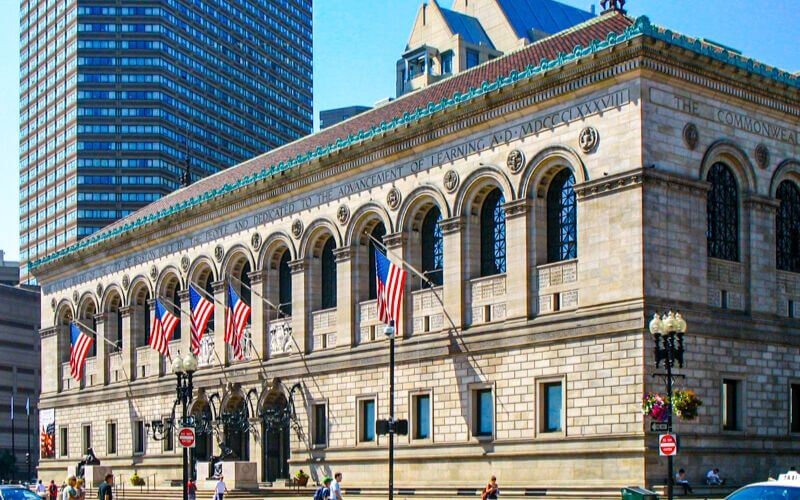 If you're planning a unique wedding, then Boston Public Library is the place for you. A perfect wedding venue to host an unforgettable wedding event.
The Boston Public Library is one of the city's most unique and historic event venues. Ostentatiously designed spaces of various sizes provide couples from across the globe with an idyllic spot for their wedding ceremony and reception. Your guests will be mesmerized to see the beauty of this grand location in Boston.
10. Vizcaya Museum & Gardens, Miami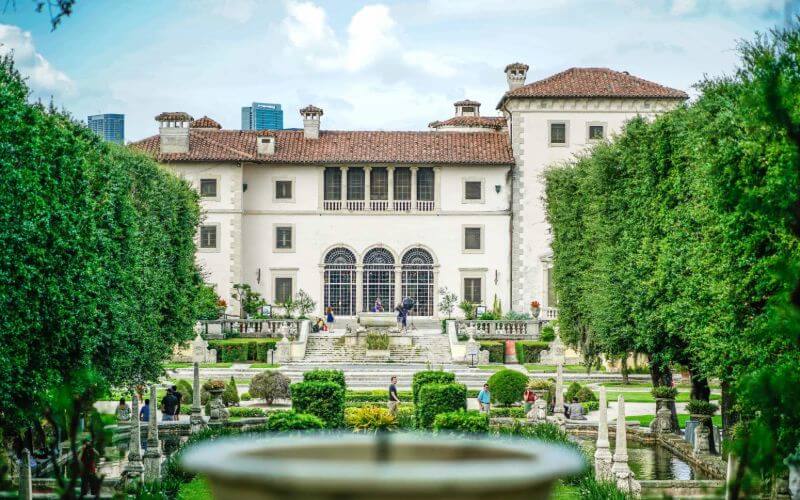 The Vizcaya Museum and Gardens, formerly known as Villa Vizcaya, is the former home and estate of businessman James Deering of the Deering McCormick-International Harvester fortune is located on Biscayne Bay in Miami's Coconut Grove neighborhood. The estate spans 50 acres, with 10 acres dedicated to the Italian Renaissance formal gardens and 40 acres dedicated to the circulation and the native 'hammock' (jungle forest).
It is one of Miami's most unique and historic locations. This Old Italian-style villa is well-known for its architecture and coral staircase. Its garden, which covers an area of 10 acres, is used to commemorate the marriage.
Also See: 10 Best Banquet Halls in Miami
11. Haiku Mill, Hawaii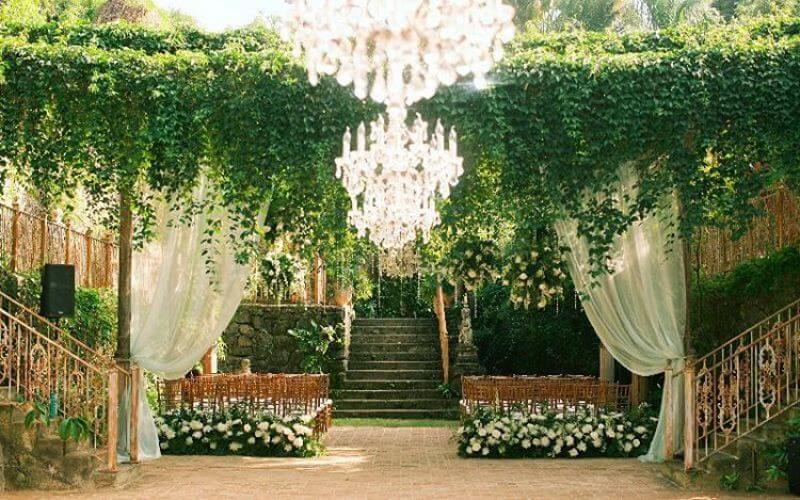 Haiku Mill is located on the island of Maui in Hawaii. Calling this place the most beautiful location for hosting a lavish wedding won't be an exaggeration.
It was previously used as a sugar mill. The mill's owner, Sylvia Hamilton Kerr, eventually transformed it into a romantic wedding venue. It also has a lovely garden that is used for weddings and other types of events. You can consider this exquisite location to host your wedding.
12. Roxbury Barn and Estate, Roxbury NYC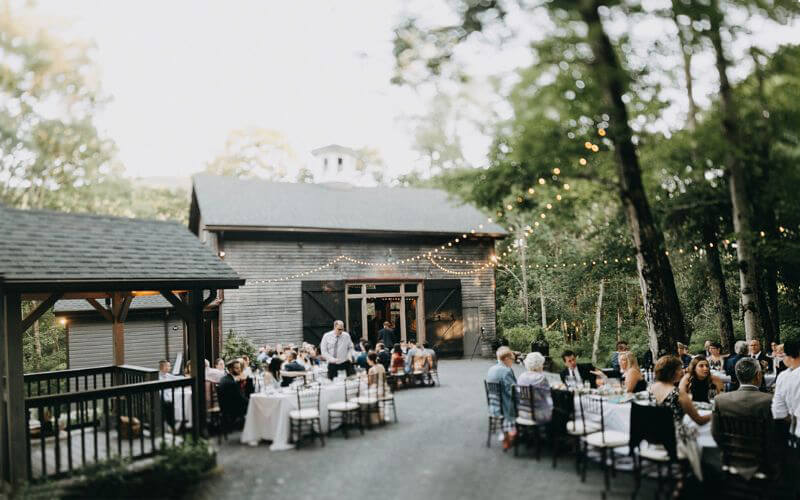 This enchanting 42-acre estate combines Catskills heritage with a modern flair. It features a boldly redesigned carriage barn, luxuriant perennial gardens, a series of ponds, a large roofed pavilion with a magnificent mountain vista, and a spectacular pine grove that serves as the ideal "natural chapel" for an outdoor ceremony.
The elegantly restored 1851 carriage barn blends old-world charm with a sleekly designed bar, climate controls, and a cutting-edge audio system. The place offers some fantastic extras, such as two 6-person carts with drivers that are available for the duration of your event, complimentary on-site parking for 60 cars, a lounge and lighting throughout the property, outdoor lounge furniture options, and much more.
13. Modern Wing Art Institute, Chicago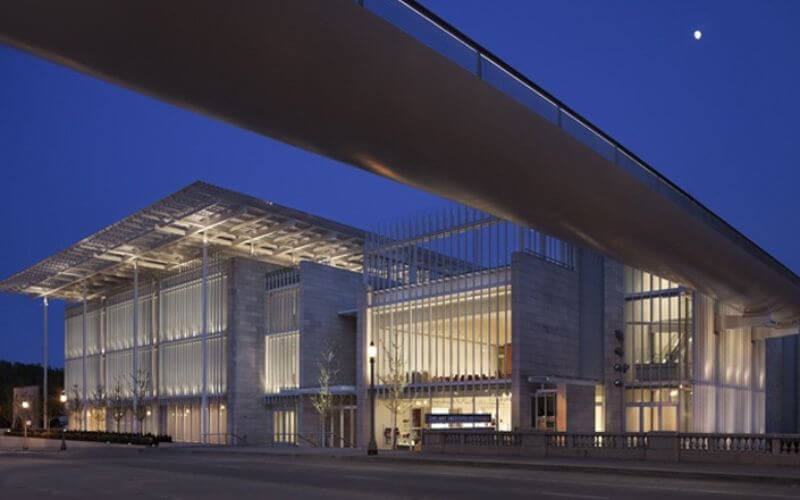 As we all make our way to the beaches, gardens, and hotels to celebrate the wedding, hosting your wedding at a storehouse or an art institute may make your day unique and unforgettable. If you enjoy art, do not hesitate to choose Modern Wing Art Institute, Chicago, for your wedding.
The museum was designed by Renzo Piano, which spans over 264,000 square feet. It is one of the country's oldest and second-largest museums. The museum, which is well-known for its curatorial efforts and popularity among visitors, hosts a variety of events, including weddings.
14. Handsome Hollow, Long Eddy – New York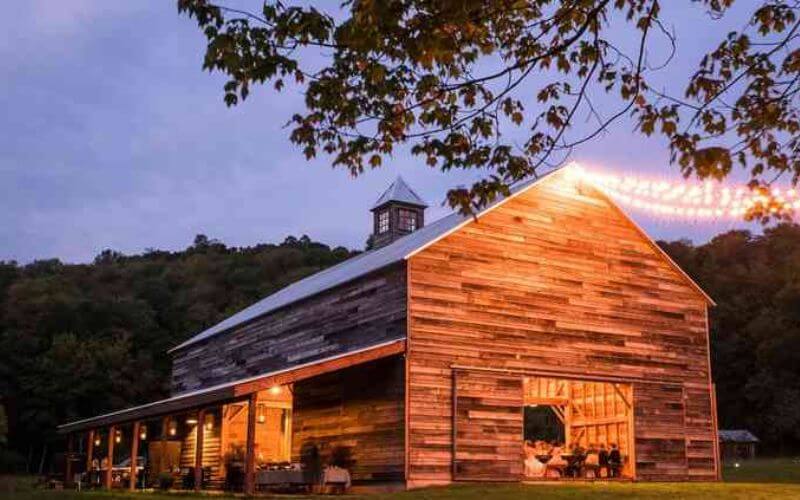 The antique Amish barn is truly unique. Built nearly 240 years ago, this historical treasure was a working dairy barn until it was meticulously restored in 2014. It has a high ceiling, traditional post-and-beam construction, custom-designed bathrooms, and a catering kitchen.
This stunning wedding venue spreading over 93 acres is surrounded by pristine Catskills wilderness, meadows, creeks, maple forests, and blueberry fields. The best part is that it includes a complimentary two-night stay in the charming 100-year-old farmhouse.
Wrapping up….
Undoubtedly, these 15 best wedding venues in the United States will allow you to host an unforgettable wedding event. Before deciding on a wedding venue in the US, always plan and conduct a thorough research. If you are planning to get married in the near future, keep this list in mind. Preferably book in advance (around six months) because these venues fill up quickly because most people look for breathtaking wedding locations.
Happy Wedding…. ☺ ☺