A bridal shower is one of the most critical occasions in any bride's life. A bridal shower is a celebration in which presents are given to the bride-to-be in preparation for her upcoming wedding. It is one of the most important pre-wedding ceremonies. The genesis of the custom is not necessarily based on the provision of items for the newlyweds' home but rather on the provision of goods and financial assistance to ensure that the wedding can take place.
Certainly, the best part of a bridal shower is opening all the wonderful presents that have been rained upon you. Don't forget that you'll need to provide a present for each of your visitors as well. They made the long journey from far away to share in your joy at the occasion. Give them something special to help them feel appreciated.
As long as you don't leave them hanging, they'll be grateful for any favor, no matter how small. Guests at any wedding should be able to take home a memento of the celebration. You may be trying to decide what sort of favors you can hand out at your bridal shower.
There's no need to rack your brain trying to figure out the best way to show your appreciation for your pals. A bridal shower favor needs not to be expensive. This means you don't need to break the bank in order to get thoughtful bridal shower favor for your wedding guests. When it comes to the best bridal shower favors, there are a plethora of fantastic options available both online and offline.
So, if you're wondering what you shall buy to give your guests at a bridal shower, then read this post.
In this post, you'll find a great number of ideas for wedding shower favors for your wedding guests.
Let's get started…
Table of Contents
21 Best Bridal Shower Favors
Take a look at our list of the best 21 bridal shower favors that you can consider for your guests…

1. Hand Sanitizer
As said earlier that the gift that you buy for your guests to present at the bridal shower must be thoughtful. And hand sanitizer is one of the most thoughtful bridal shower favor options, especially post COVID-19 pandemic. Although it may sound unusual, this makes for a charming bridal shower favor that you may offer to your guests. You could choose to have it personalized by having a short inscription written on it. It could be a single word or a few words from a statement, for example, "Spread love, not germs." The best thing about this gift is that it does not cost a lot of money. You may get it either online or in a physical store for $5.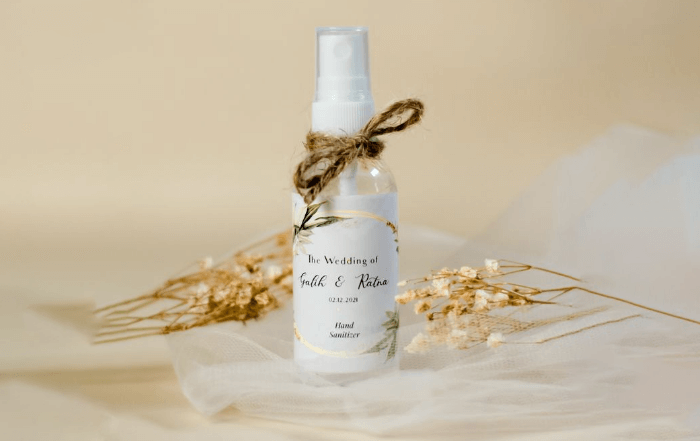 2. Personalized Wine Stoppers
A personalized wine stopper is yet another wonderful bridal shower favor for your guests. It will be incredibly helpful to everyone, and everyone will enjoy it. The coolest thing about wine stoppers is that you can get them customized so that your guests remember your special occasion each time they use them. You can even make wine stoppers completely one of a kind by personalizing them with a few embellishments to create some memories.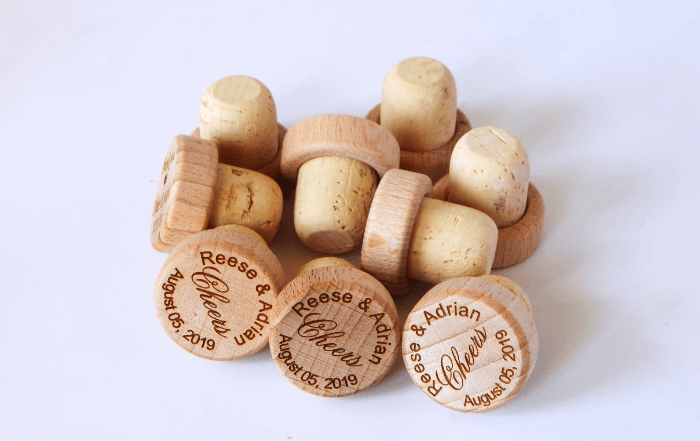 Purchasing it does not set you back a lot of money, and the best part is that you can get it in a very large number. This may be yours for the low price of only $3 per unit.

3. Honey Jar
The use of honey jars as party favors at a bridal shower is highly recommended. You can get them personalized with the name of the bride written on them. You might also choose to write the date of the bridal shower on the invitation. Put some thought into it, and you can guarantee that the people who attend your event will like it very much. On Etsy, you can get this for a total cost of $34 for the set, with each item costing $4 individually.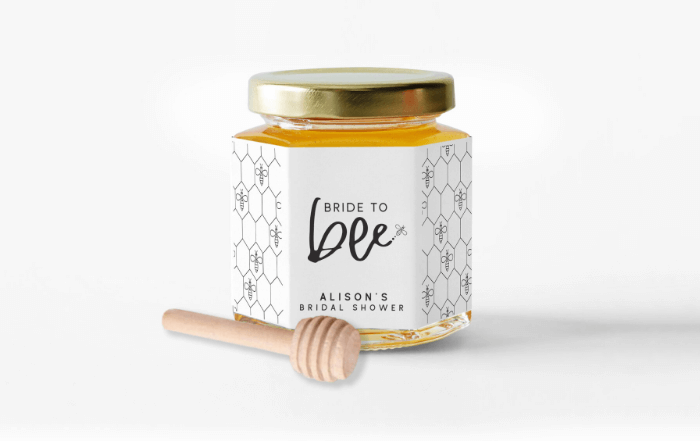 4. Mints
The gift of mints is a sweet and nice alternative for favors at a wedding shower. The best part is that you can buy them on any e-commerce website, such as Amazon, Etsy, or TicTacs. You can obtain mints for $9 each if you shop on Etsy.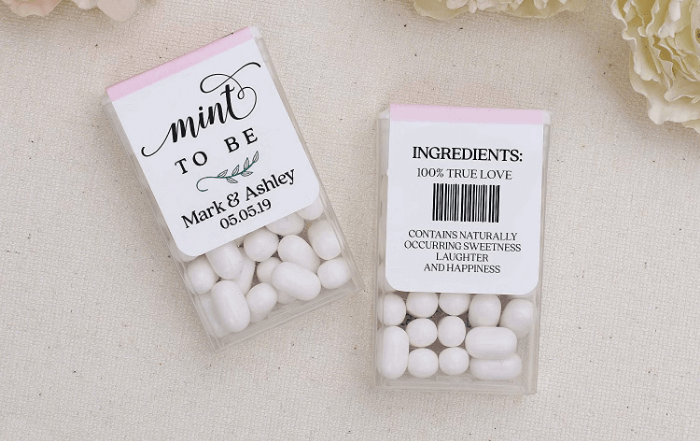 5. Handmade Soap
Handmade soap is yet another wonderful bridal shower favor that your guests would love for sure. The best thing about these soaps is that they are made of natural ingredients such as rose petals, coconut oil, dried lavender, and olive oil. You may find this handmade soap in a variety of aromas, including honeysuckle, citrus, and lemon verbena. This favor can be purchased on Etsy at the cost of $34 per unit.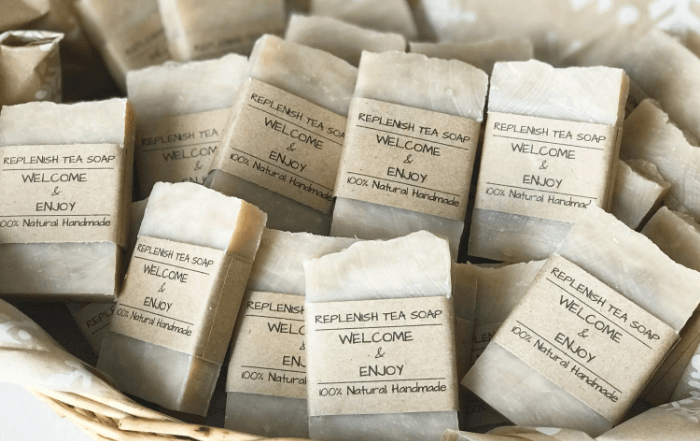 6. Hair Tiers
You may also acquire this charming and one-of-a-kind favor for a wedding shower. It is perfect for the occasion, especially for bridal showers. It comes in a variety of colors, and the price is not overly high for what you get. Because these hair ties come in a variety of designs, you have the option of selecting the design that works best with the concept of your event. It comes in a sturdy box with a card inside that you can use to write any message you want to convey to the recipient. It is available to purchase in large quantities and at a price that is not prohibitive. You can purchase beautiful hair tiers for $2 for each piece at Etsy.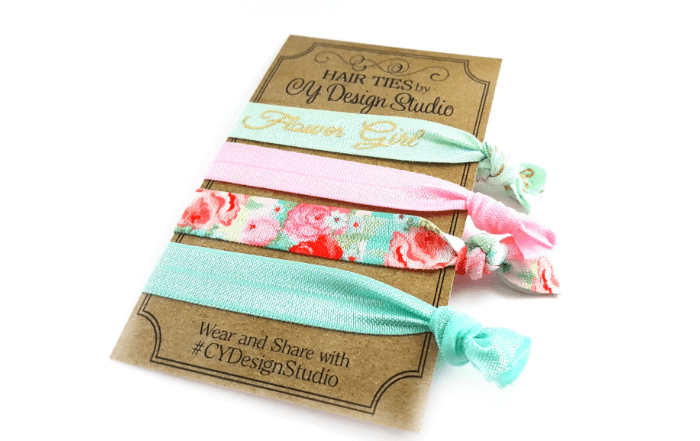 7. Balm Dotcom
Of course, whatever you plan to purchase must resonate with the bride's unique taste as it is her special occasion, after all. You can buy this as a gift for the bride if she is a beauty product aficionado. Every chic woman has to have at least one Balm Dotcom product in her arsenal. It comes in a variety of flavors and won't break the bank. Glossier is where you can get it. The price tag for this is $12.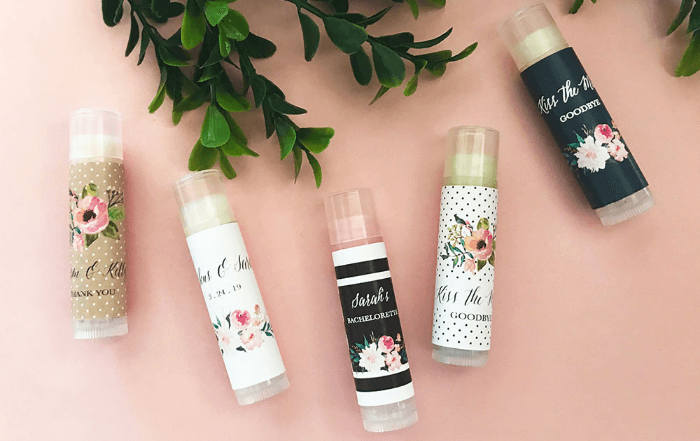 8. Luggage Tags
Luggage tags make for fabulous bridal shower favors. It is one of a kind and exceptional. Your guests would love this thoughtful gif for sure. The best thing about luggage tags is that you can get them in a variety of colors and designs. Also, you have the option of having a personalized quotation printed on it. You can get stunning luggage tags at Walmart or Amazon starting from $5 to $25.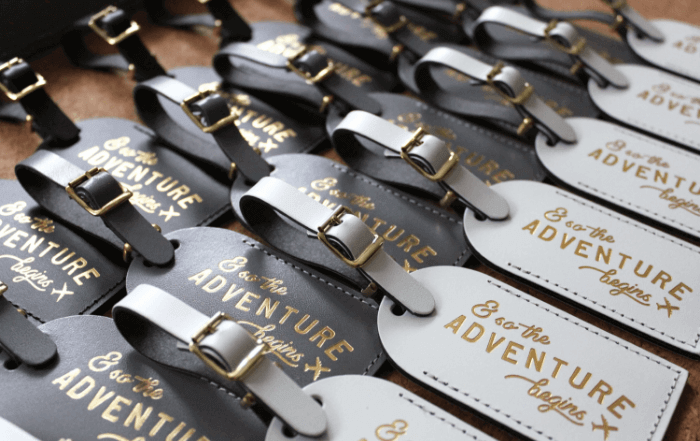 9. Personalized Coffee Bags
Personalized coffee bags make for excellent bridal shower favors. You may choose to store a few scoops of your preferred coffee beans or grinds in these individualized coffee bags or buy online. Your guests will love these favors for sure. You can get them customized. These bags are available on Amazon for $29.99.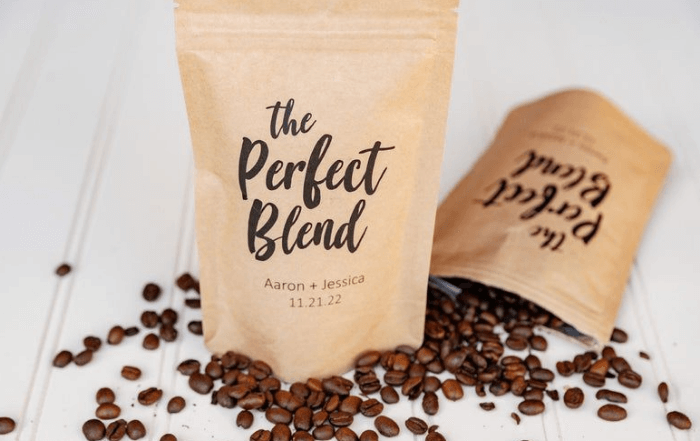 10. Lip Balm Holder
Another excellent favor for a bridal shower would be any sort of lip balm. You can add a little element to it just so it can be more unique. The coolest thing about lip balms is that they come in a variety of colors and flavors. You can choose to buy different flavors. Also, make sure you get it in a variety of colors. A good quality lip balm starts at $6, and you can buy it online on Amazon or any other eCommerce platform.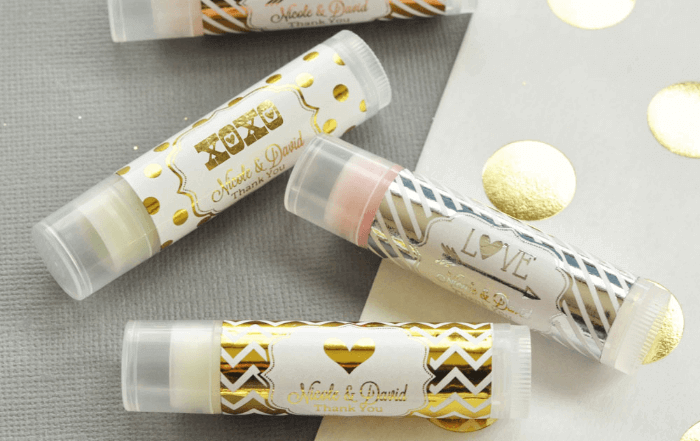 11. Bath Bombs
If you're looking for an exceptional gift item for your bridal shower, then consider investing in Bath bombs. Bath bombs are made of all-natural ingredients. Also, they are all handmade. More often than not, these bombs include ingredients like rose water, essential oils, and so on. Your guests would love to bask in a tub full of moisturizing oils that are found in bath bombs.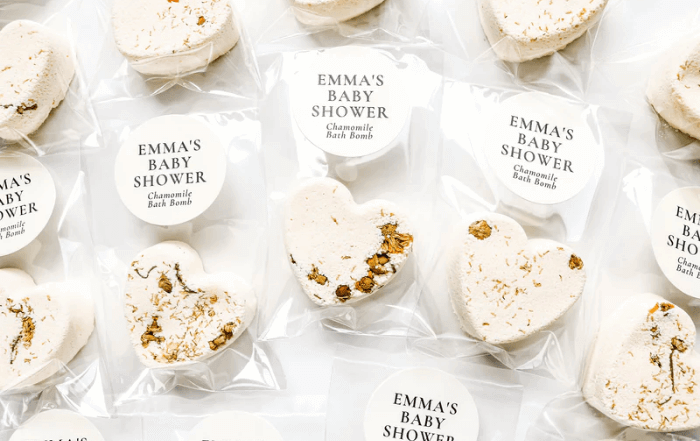 These bath bombs come in sets. You can choose to gift a set of two to your guests. Alternatively, you can consider buying a large box with too many bath bombs and make personalized bridal shower favors. You can get them on Amazon for $9 to $30.

12. Heart Shaped Measuring Spoon
Are you considering providing a souvenir that is truly special to each of your guests? Then nothing could be more thoughtful than this unique gift for your bridal shower. By giving this amazing wedding shower favor, you can let everyone know how much you care for them. These cooking implements are fashioned in the form of a heart. You can buy it in sets, then personalize the packs accordingly. This can be bought from Amazon for $6 for each set.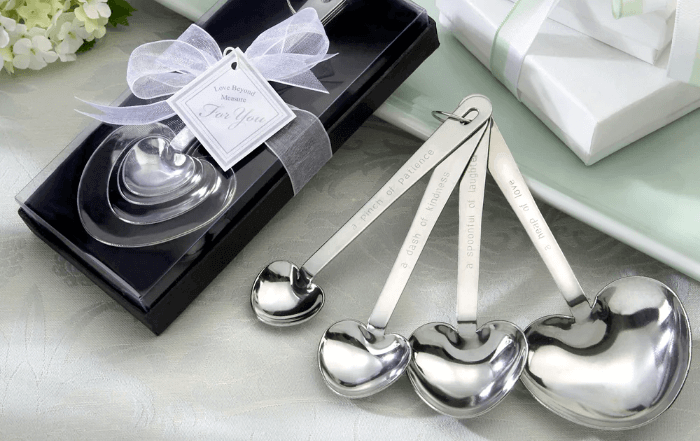 13. Assorted Facial Sheet Masks
Sheet masks are a fantastic option for a favor that is appropriate for a bridal shower and comes at a reasonable price. It comes at a reasonable price and may be purchased in a variety of colors. Your guests would love to use these masks as they will help them have illuminating skin.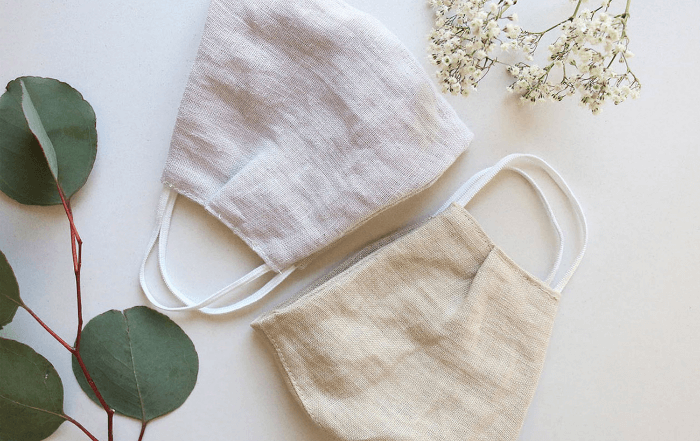 This is an excellent option for a favor to take home at a bridal shower. You can get them on Amazon at $29.95.

14. Heart Shaped Sunglasses
If yours is a summer wedding and you want to give something useful to your bridal shower guests, then nothing can beat these heart-shaped sunglasses. You can get them in many different colors. Your guests would love to use these sunglasses at your wedding and even after that too. You can buy stylish heart-shaped sunglasses on Amazon. It will cost you around $12 per pair of sunglass.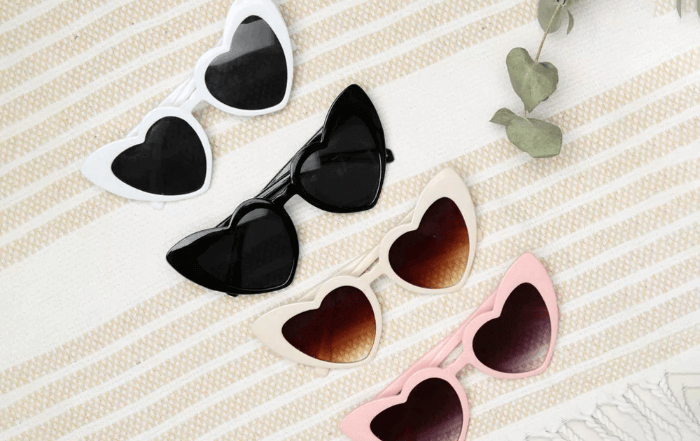 15. Succulent Planters
Succulents make for excellent keepsakes. They are a definite gift that your guests will love for sure, and use these favors thoroughly for a very long time. Usually, they come as a kit wherein your guests will need to put in a little bit of work to plant each succulent into the ceramic planter that is included in the package. The outcome is well worth the effort, and it can conveniently double both as the ideal place setting and a favor at any bridal shower you throw. You can buy them online on Amazon at $17.99 for a pack of four.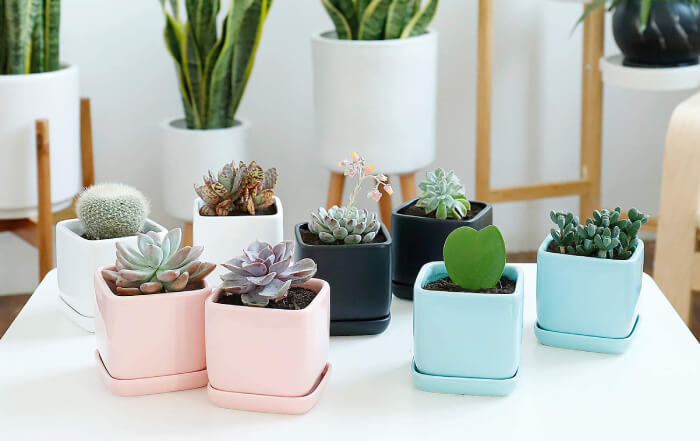 16. Heart Shaped Trinket Dish
One more one-of-a-kind bridal shower favor to consider buying. A trinket dish in the shape of a heart makes for an excellent gift for your guests. The best thing about this gift item is that it is reasonably priced. It is the ideal favor, and you can even get it for a celebration to commemorate a wedding shower. This porcelain dish fashioned like a heart may be purchased for $5 on Amazon.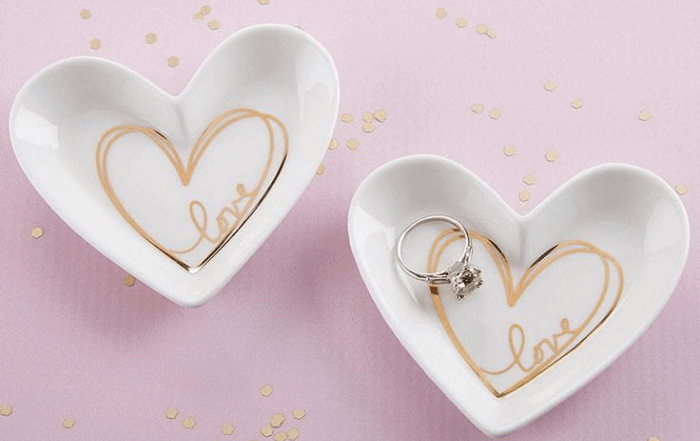 17. Jade Face Roller
Every woman wants glowing skin, and the right roller can help her maintain that flawless skin at all times. So, if you want to give something really thoughtful to your bridal shower guests, then give them Jade Roller for Face. This is the best possible favor that you could get for the guests attending your wedding shower. It is one of a kind, and your guests would love it for sure!
The best thing is that they will make very good use of it and each time they will use it, it will remind them of your special day. A jade roller for the face is available on Amazon for $9.98.

18. Scented Soy Jar Candles
You can't go wrong with the right gift, and Scented Soy Jar Candles are one of those gift items. Scented Soy Jar Candles are one of the greatest and most popular bridal shower favor options.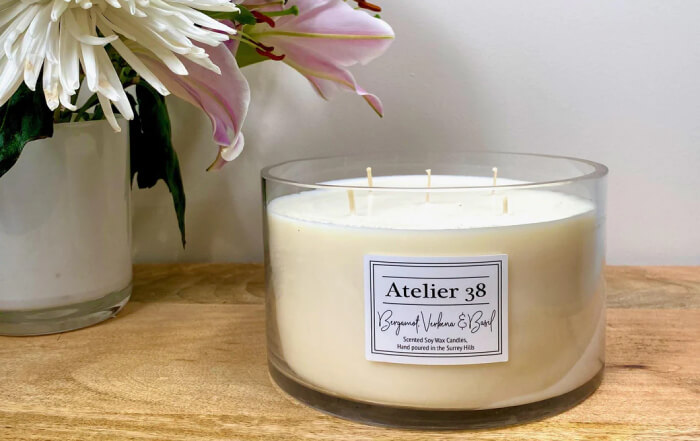 Your guests would love to have them as gifts. You can make it more memorable by including a charming, sweet note. Doing so will make it more unique. The guests will be able to make good use of this bridal shower favor. Should you choose to buy it, it will set you back $21 on Amazon.

19. Cotton Tote Bag
Tote bags made of cotton never go out of style. Women adore carrying and utilizing them. The fact that women of any age can make use of these bags is perhaps the nicest feature of the products. This cotton tote bag can be handed over to your guest in a unique fashion if you choose to do so. You may make it more distinctive by having it personalized with the initials of your guests' names, which will be printed on the bags. This tote bag may be purchased for $18 on Amazon.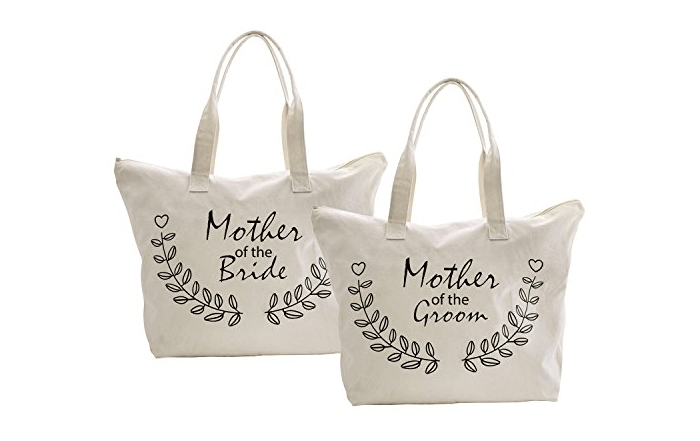 20. Erin Condren Spiral Planner
Stationery items make for amazing gift items for any occasion, including bridal showers. You can give thought to Erin Condren Spiral Planner; your guests would love this gift for sure. You can give them an Erin Condren Spiral planner with a uniquely personalized pen. This gift will help them stay organized for sure. Get them on Amazon at $19 each.

21. Champagne Flutes Set of 2
Last but not least, the Champagne Flutes Set of 2 is yet another wonderful bridal shower favor that you can consider gifting. Aside from being perfect for drinking champagne, they also make for a wonderful favor for your guests to take home with them. You can engrave each guest's name on these flutes, as well as the hashtag for the wedding or any other humorous remark that will connect with the group. It's a solid bet that your guests will enjoy sipping their favorite champagne out of these flutes and will think of you fondly every time.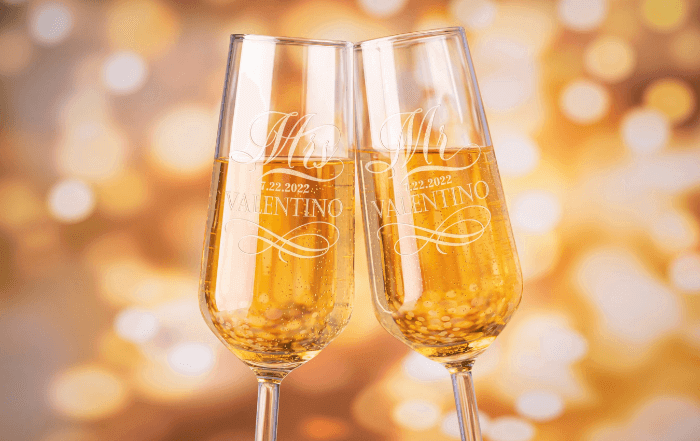 Conclusion…
So, these are the top 21 bridal shower favors that you can consider buying for your guests. Make your bridal shower memorable with these favors that your guests will cherish for sure.
When you are a soon-to-be bride, hosting a bridal shower is almost always an enjoyable experience for everyone involved. Of course, no bride would ever want to lose out on this once-in-a-lifetime opportunity. Before making your way down the aisle, this is typically the last opportunity you have to spend time with your closest friends and family members. This celebratory wedding shower is typically accompanied by a generous amount of gifts. You can make this event extra special by giving your guests thoughtful bridal shower favors in return.
Things to Consider Before Getting a Bridal Shower Favor
Your budget. Yes, your budget will play a crucial role when you choose to buy a bridal shower favor. You need not break the bank in order to purchase a thoughtful gift for your guests.
Hence, the best is to make a budget prior to deciding on the gift. It will help you buy the right gift while staying within your budget.
Usefulness: There is no point in giving your guests something that they won't ever use. Don't buy a gift for the sake of giving. Instead, choose something that your guests will use and appreciate you for.
Vendor: Make sure you choose the right vendor or eCommerce platform for bridal shower favors. Also, inquire in advance whether they would be able to get the desired quantity or not.
Portability: Make the favors fanciful and portable so your guests can move them around easily.
Matching Favors with Wedding Theme: Get a favor that goes with your wedding theme.
Frequently Asked Questions
1. Are bridal Shower Favors Important?
Yes! This is a great method to express your gratitude to your visitors. The best party favors are the ones that visitors continue to enjoy using long after the party is over. Hence, it is critical that you put your hard-earned money in the right bridal shower favor.
2. How Much Can You Budget For Bridal Shower Favors?
The budget for the bridal shower present is likely to vary depending on a number of aspects, one of which is the type of wedding that you're going to be throwing. If you are having a small, private wedding with only a select few guests, you may want to give greater consideration to spending more money on gifts.
On the other hand, if it is going to be a large-scale wedding, you should plan to spend approximately ten dollars on each favor. However, this also depends on how much money you have available for your wedding in total. You may spend less than ten dollars or more; the choice is yours, absolutely!
3. Where shall I buy bridal shower favors from?
To be honest, that is entirely up to you. You can get them in stores or on the internet. You may purchase wedding shower favors from a wide variety of online marketplaces, such as Etsy, Amazon, and many others. Offline stores are great places to purchase these kinds of gifts, particularly if you have a lot of time on your hands or if you like to buy goods only after seeing them in person. The one and only requirement are that you must have sufficient time to go out and shop for presents in a store.
Hope you enjoyed reading this post!
Happy Wedding… ☺ ☺