When we talk about Indian weddings, all we can assume is a fun-filled event. Yes, Indian weddings are fun-filled events full of thrilling and exciting ceremonies and rituals. Too many functions and ceremonies take place in an Indian wedding. These ceremonies can be categorized into two categories, pre-wedding ceremonies, and post-wedding ceremonies.
Whether it's a pre-wedding ceremony or a post-wedding celebration, each event has its own significance. In this post, we will talk about one of the most important pre-wedding ceremonies, i.e., Roka Ceremony.
If you also want to know everything about the Roka ceremony, then don't wait to scroll down.
Meaning of Roka Ceremony in English
The "Roka ceremony is the first step toward marriage". It is one of the most significant pre-wedding ceremonies in Indian weddings. In an Indian system, the boy, along with his parents and other family members, first see the girl. If the girl and boy like each other and give their consent to get married to each other, then the girl's family will give some money, sweets, and gifts to the boy; similarly, the boy's family will give money, sweets, and gifts, like gold jewellery, etc., to the girl.
This is called Roka, which means to book the girl and the boy for marriage on a future date. More often than not, this ceremony takes place on a small scale. However, some people prefer to host it on a large scale.
On a large scale celebration, both the families invite their close relatives and friends. A Pandit is also arranged for performing pooja. Both the families gather at the venue; they exchange sweets, fruits, gifts, dry fruits, etc., with each other and bless the couple.
Pandit performs pooja according to the Indian rituals and traditions.

► Roka Ceremony Venue
The Roka ceremony venue depends on the size of the event. If it is going to be a small-sized event, then the venue is the girl's house. If the two families decide to celebrate Roka on a larger scale, they book a hotel or a banquet hall.
More often than not, Roka ceremonies are celebrated on a smaller scale. It is actually a way to announce that the girl has got her future husband.

► Roka Ceremony Attire
Usually, the boy and the girl adorn traditional ethnic wear at their Roka ceremony. The girl can consider wearing a saree, lehenga, or salwar suit with little makeup. While the boy may consider wearing kurta pajama or a designer suit.
So far guests are concerned, they can also wear ethnic wears at the ceremony.
► Roka Ceremony Invitation
Invite on Roka ceremonies are telephonic, as only close family members and friends are invited for the ceremony. However, if you are hosting a grand event and want to make it more special with customized invitation cards, then here is what you should do to create a stunning Roka ceremony invitation card:
1. First and foremost, choose a ceremony invitation card design. Usually, Roka ceremony card designs are simple and elegant.
2. Customize the card. You can write a short and crisp poem that reflects your story or just a few lines corresponding to your guests to be part of your BIG DAY.
Here is an example: "The most priceless event of my life was when (Partner's name) proposed to me! Please join us for our Roka ceremony, in which we will formally declare our love."
3. Add relevant details: You'll have to mention the date, day, time, and venue of the event so that your guests know where and when to reach. Even if you're planning to host your ceremony at your home, make sure to mention your address on the card.
4. Dress code: Usually, in an Indian setup, guests and hosts choose to wear Indian ethnic attires. However, if you have chosen any particular dress or colour code for the event, make sure to mention the same on the invitation card.
5. Use proper wordings: Your Roka ceremony invitation card is the first thing your guests will see and use to form an impression of you and your relationship with your partner. It is critical to use the appropriate wordings since it will assist you in explaining your emotions to the recipient.
Here is an example: "Finally, the time of my life has arrived. I've taken the initial step toward wedded happiness. I'd love to have you accompany me to my Roka ceremony with (Partner's name). Bless us both by being a part of our special day."
That is all!
Pro Tip: Since Roka ceremonies are intimate events with just friends and family members, printing invitation cards may cost you too much. So, we suggest sending handmade cards to your loved ones for that first good impression!
Some more examples of Roka Invitation Card Wordings
Every once in a while, right in the thick of regular life, love surprises us with a fantastic ending. My partner and I are taking our first step towards forever; please join us as we commemorate this precious tie at our Roka ceremony on Saturday.
We made a commitment to each other three years ago that we would be together forever. And now the moment has arrived. We are all set to take our relationships to the next level. And we look forward to seeing you at Saturday's Roka ceremony.
As we take our friendship to a new level, we want you to join us! Please do us the courtesy of attending our Roka ceremony. Your blessings mean a lot to us; bless us by being a part of our celebration.

► Roka Ceremony Proceedings
The proceedings of the Roka ceremony are very simple. The boy, along with his family and few relatives, reaches the girl's place. Both the families gather, they make the girl and boy sit together. The first ritual that is performed is the Tilak ceremony. In Tilak Ceremony, tilak or a paste of vermilion and rice grains are applied on the boy and the girl's foreheads.
The boy's family gives gifts, dry fruits, a basket full of different varieties of fruits, cash, clothes, and sweets to the girl. The mother of the groom-to-be adorns the bride-to-be with a beautiful red dupatta and blesses her with a piece of jewellery, cash, etc. Similarly, the girl's family gives gifts, cash, and sweets to the boy and blesses him. After this, all the elders present at the occasion bless both the girl and the boy.
Then, the girl's family gives gifts or cash to everyone from the boy's side. Also, they give sweets and dry fruits to the boy's family members. Once the Roka ceremony is over, the boy's family is then fed with sumptuous food arranged by the girl's family. After the food, the boy's family takes a leave. All the decisions related to the wedding, like engagement date, wedding date, etc happen gradually.

► Significance of the Roka Ceremony
The Roka ceremony is actually a Union of Two Families. As said earlier, this is the first step towards the marriage of the couple. This is the first event that brings not only two people but also two families close. The decision of the marriage becomes official after the Roka ceremony. In an Indian system, the Roka ceremony represents the starting of the relationship between the boy and the girl that they will cherish all their life.
Both the families later announce the good news to their relatives, friends, and neighbourhood with sweets.

Roka ceremony gifts for the bride
As said earlier, the Roka ceremony is the first step that the to-be bride and groom take towards their married life. It is the event that marks the beginning of their relationship. More often than not, Indians celebrity this event with great pomp. Hence, it becomes crucial for guests to shower the bride-to-be and groom-to-be with gifts and blessings.
When it comes to choosing Roka ceremony gifts for the bride, you can opt for thoughtful gift items. The bride always appreciates a carefully chosen gift as she can use it even after her marriage. Here is a list of items that you can consider giving your friend, sister, or cousin on her Roka ceremony:
1. Jewelry
Gold or diamond jewelry is often given to the bride at her Roka ceremony. The closest family members, such as mother-in-law, sister-in-law, and the groom's close relatives, give expensive jewels to the bride-to-be at her Roka ceremony. The best thing about jewelry is that the bride-to-be can use it all her life.
2. Kitchen Utility Item
Another wonderful gift item that you can consider giving your friend at her Roka ceremony includes Kitchen Utility Items, such as a toaster, blender, cutting boards, etc. The bride will always think of you whenever she will use your gift after her wedding.
Also see: Best Messages To Congratulate The Couples on their Wedding Day
3. Scented Candles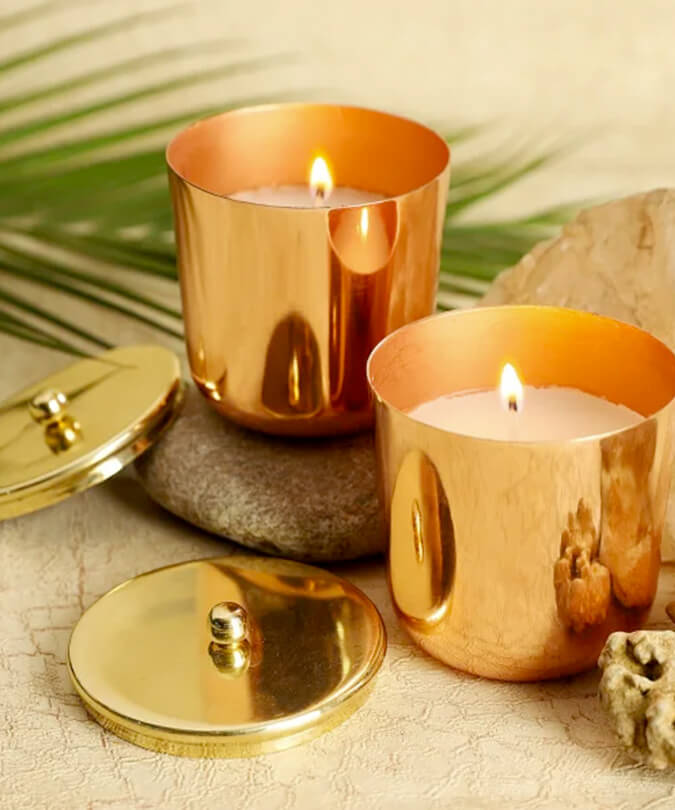 Scented candles are another lovely present that you might want to consider gifting to your friend at her Roka ceremony. She would be able to put your present to good use after her wedding to make the environment charming and gorgeous for her guests and family.
4. Spa Voucher
Naturally, Roka ceremonies are a significant part of a girl's life. A bride experiences a range of feelings, including nervousness, enthusiasm, and others. Additionally, she assists with numerous tasks leading up to the event, such as shopping, making arrangements, and so on. All of this might be exhausting; a spa day can be an ideal gift for the bride, allowing her to rejuvenate following a major event.
5. Couple Photoshoot
Couple photoshoot is the hottest trend these days. A surprise photoshoot is an excellent gift option for your friend's Roka ceremony. Undoubtedly, the Roka Ceremony is a significant event, and every detail should be documented so that the couple can relive those special moments whenever they wish.
6. Handbag
A handbag is something that all females adore. There are numerous online platforms where you can get a nice handbag. You must be familiar with your friends' tastes and preferences in order to present her with a lovely handbag. You can choose to give her a party clutch or an office handbag that she can use even after her wedding.
7. Skin and body care kits
Another alternative for her special day is to give her a skin and body care package. Brides need a lot of skin and body care products ahead of their wedding. A skin and body care package can help her treat her body and skin before marriage and feel good about herself.
Numerous skincare and body care kits from prominent brands are available on the market. You can even customize the kit to your specifications and preferences.
8. Makeup kit
The makeup kit is an excellent choice for Roka ceremony gifts for the brides. The bride will undoubtedly admire your present. Putting on makeup is something that every girl enjoys doing, and a personalized makeup gift will assist your buddy in being party-ready after her wedding.
9. Dinner set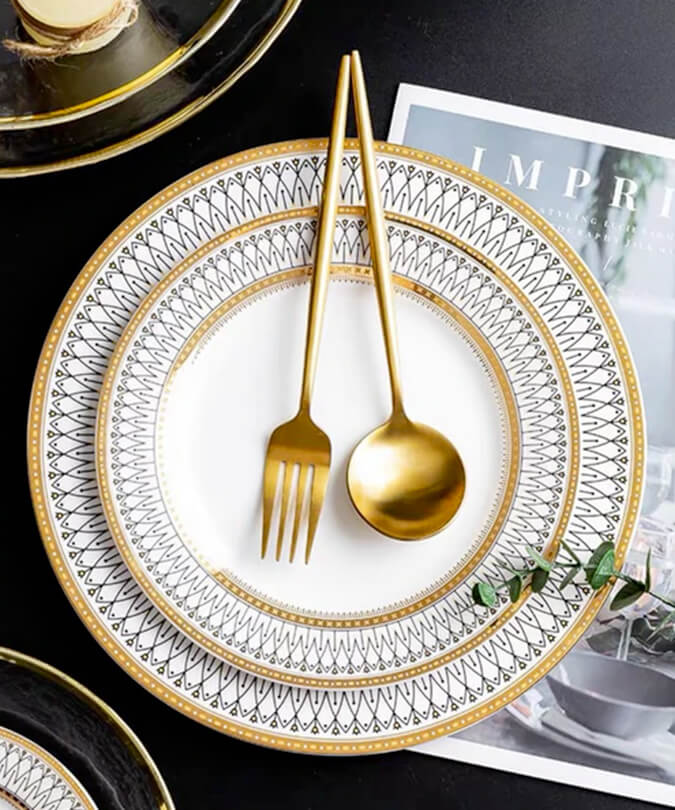 Purchasing a dinner set for your friend's Roka ceremony is a wonderful gift idea. Dinner sets are often available in a variety of materials, patterns, and price ranges, and they can be purchased online. There are dinner sets with as little as 13 pieces or as many as 56, and even more pieces available to you. All you have to do is select the set you believe is the most appropriate for your friend.
10. A Travel Package
If it's a love marriage, then a short travel package is an ideal gift option for your friend. Your friend and her fiancé would be able to spend some time together and commemorate the new stage of their relationship.
Aside from these 10 gifts, you can consider giving cash, towel set, dress material, and so on.

Roka ceremony gifts for groom
Roka ceremony is special for both, the bride and groom so how can we leave a list of gifts for groom. So, take a look at the items that you can consider giving the groom at his Roka ceremony. Here we go…
1. Wooden-Leather Shoe Box
A shoe box makes for a unique gift for the groom. The ultra-luxurious wooden-leather shoebox features an embossed leather texture, a genuine brass brand plate, a velvet interior lining, gold-plated attachments, and one interior compartment. The groom will appreciate your gift, as he will use it to protect his valuable shoes while traveling.
2. A Luxury Gift Hamper
Another wonderful Roka ceremony gift for the groom include, a luxury gift hamper. You can get these hampers online or get a customized one for the groom. Usually, these hampers contain items like groom's socks, perfume/spray, chocolates, beard oil, and so on. If you want you can customize the box according to your specific needs.
3. Wrist Watch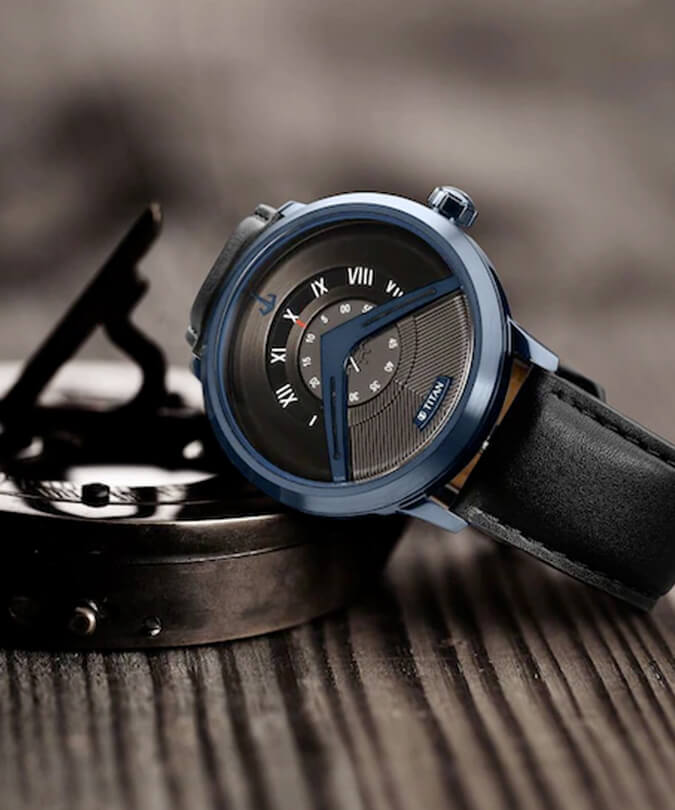 A wrist watch is a gorgeous gift option for grooms. If your friend loves wrist watches, then its great gift option. You must be aware of the brand that your friend like the most accordingly you can give him his favorite watch on his Roka ceremony as shagun.
4. Neck Tie
Ties never go out of style. A set of ties is one of the best Roka ceremonies present since it distinguishes a man. Any groom will adore a sleek and trendy set of ties. Buy your friend a set of good quality neckties that he will adore whenever he will wear them while going to a party or at an official meeting.
Even though a tie is small, it may be a thoughtful and well-received present when given as a set. Furthermore, one of the best things about neckties is that they are reasonably priced. This means you don't need to break the bank to buy a gift for your friend at his Roka ceremony.
5. Camera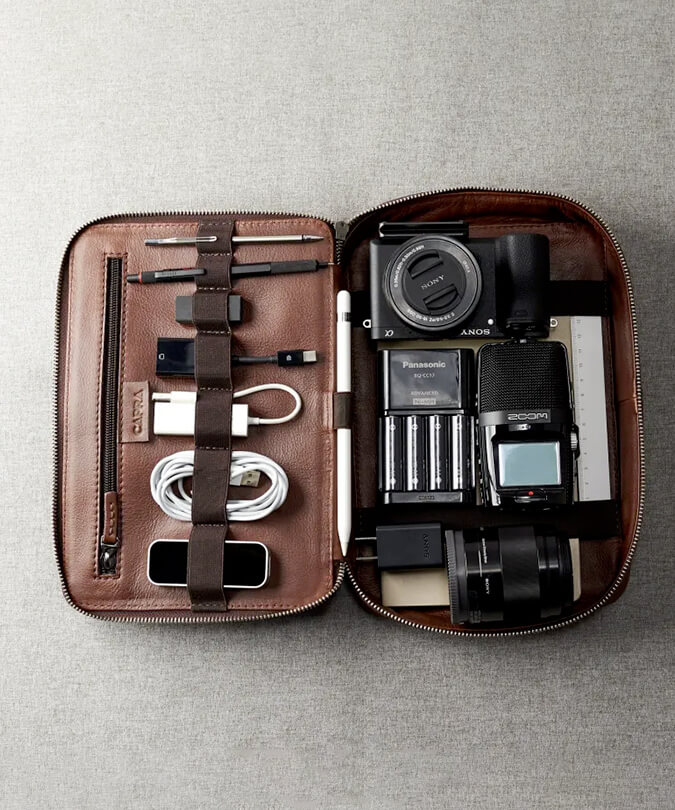 One of the best Roka ceremony gift ideas is to give a digital camera to the groom if they are passionate about photography. The groom will always treasure this as it will help him capture their happiest moments together. You can choose to give DSLR or a digital camera. There are numerous renowned camera brands. Choose the one that meets your needs and fits your budget.
6. Cufflinks
Cufflinks are fantastic jewel pieces that look great on men. These are distinct and help retain a man's charm. Giving the groom a beautiful pair of cufflinks is a great gifts idea. Choose the one that best suits the groom's personality. You can also give the groom a set of cufflinks wrapped nicely as a gift for the Roka.
7. A Bottle of Wine
If you're stumped for a suitable gift to give your friend during his Roka ceremony, wine comes in useful. On his special day, you can present your pal with his favorite wine and help make it even more special.
8. Wallet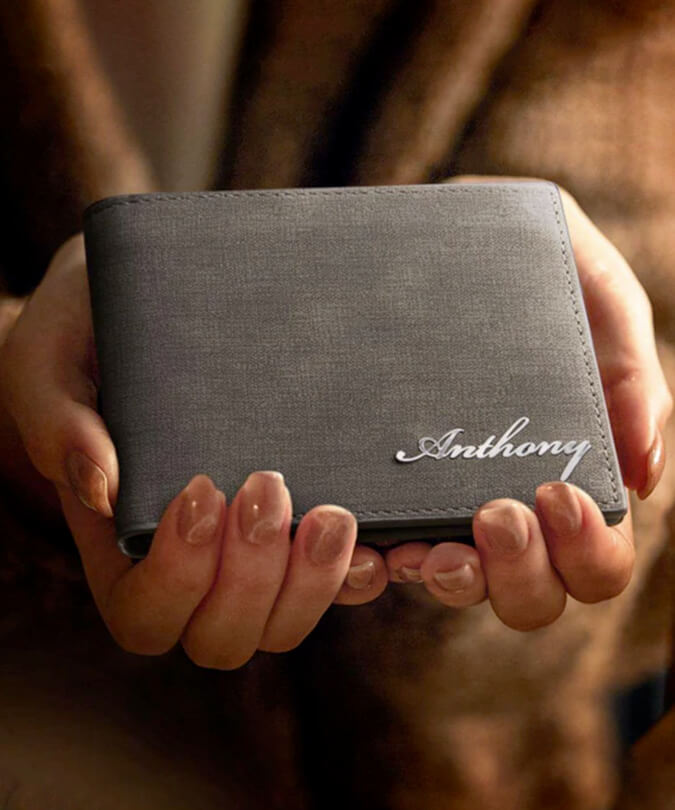 The wallet is one of the best gift ideas you can consider giving your friend at his Roka ceremony; Gents' wallets come in a variety of designs, materials, and price points. You can choose to give the one that fits your friend's needs well.
You can even give your friend a gorgeous gift set that includes a wallet, a little notepad, an incredible pen, and a keychain, among other things. This box is ideal for giving to the groom as a gift.
9. Book
The best companion a person can have is a book. Some people simply adore reading. If your friend enjoys reading, you can present him with a collection of his favorite authors' books (of course, the ones that he hasn't read yet) at his Roka ceremony.
10. Suit Material
Suit material or fabric makes for an excellent gift for the groom at his Roka ceremony. Giving suit material or dress material has been a common practice in India for a long time.
You can also consider giving the groom a high-quality suit material or shirt fabric. Choose something that is distinct in terms of design, fabric quality, and brand.
Numerous well-known brands are selling high-quality suits and shirt fabrics for men, which you might consider purchasing for the groom as a gift.

Roka Ceremony Quotes
Cards for the Roka ceremony are also trendy. Along with their gifts for the Roka ceremony, folks frequently send greeting cards to their friends. Find below some lovely Roka ceremony quotes that you can use to express your happiness and gratitude to the couple for inviting you to be the part of their life's greatest event.
"The greatest thing you'll ever learn is just to love and be loved in return." – Eden Ahbez
"Love is the master key that opens the gates of happiness." — Oliver Wendell Holmes
"Chains do not hold marriage together. It is threads, hundreds of tiny threads which sew people together through the years." – Simone Signoret
"The highest happiness on earth is marriage." — William Lyon Phelps
"Love does not consist of gazing at each other, but in looking together in the same direction." – Antoine de Saint-Exupery
"There are many blanks left in the weeks of courtship, which a loving faith fills with happy assurance." — George Eliot
"True love stories never have endings." – Richard Bach
"To love and to be loved is to feel the sun from both sides." — David Viscott
"Love is composed of a single soul inhabiting two bodies." — Aristotle
"If you have respect and consideration for one another, you'll make it." – Mary Durso
Wrapping it up…
Roka ceremony is one of the most important pre-wedding ceremonies in Indian weddings. It marks the beginning of a new relationship between the couple and their respective families.
It plays a key role in the Indian system. After this ceremony, the boy and girl become officially eligible to meet in public and spend time with each other. This is one of the best ways to announce that the two have got engaged now!!