Every couple wants to have a wonderful wedding! Each couple wants to make their wedding day special and they do a lot of things to bring that element to their wedding. And believe you me, there are several different ways one can make his wedding day special. And if you are also planning to make your wedding day special and unique, then this post is for you for sure. Here I have gathered 21 best tips to make your wedding day special.
Let's get started…
1. Decide your guest list wisely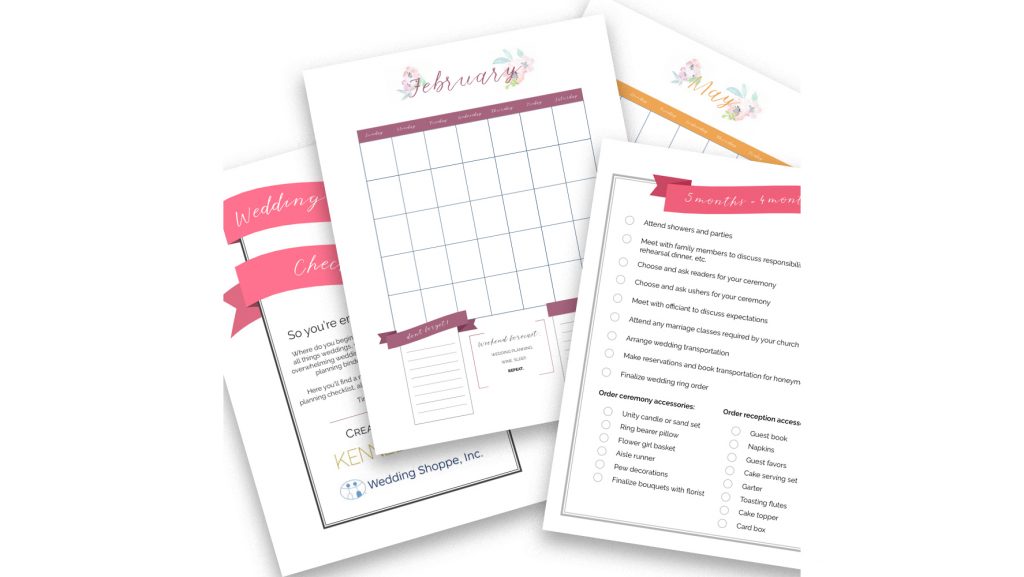 Your wedding is your special occasion undoubtedly, but any wedding is sort of incomplete without wedding guests. But that doesn't mean that you have to invite anybody and everybody at your wedding. Instead choose who will be there by your side wisely. Invite only those who you know closely and are comfortable with them and the ones who you think your big day will be incomplete without, especially if yours is an intimate wedding celebration.
Intimate weddings are great celebrations, one can enjoy to the fullest. Also, the best part of intimate wedding is – it is less chaotic because of less number of people in attendance. And those who are invited are always the ones who are close to you!
2. Get creative with your Invitations
​Your wedding invites are the first thing which your wedding guests will see or witness. Give your wedding invite that personal touch! You can get very creative with your wedding invites, and let people know about your wonderful love story! For that you can either add a nice poetry, or a picture of you two, or may add a pop of color, or use a scratch-off to reveal the wedding date etc. to let people know about your great love story. Go online for more creative ideas!
3. Your wedding theme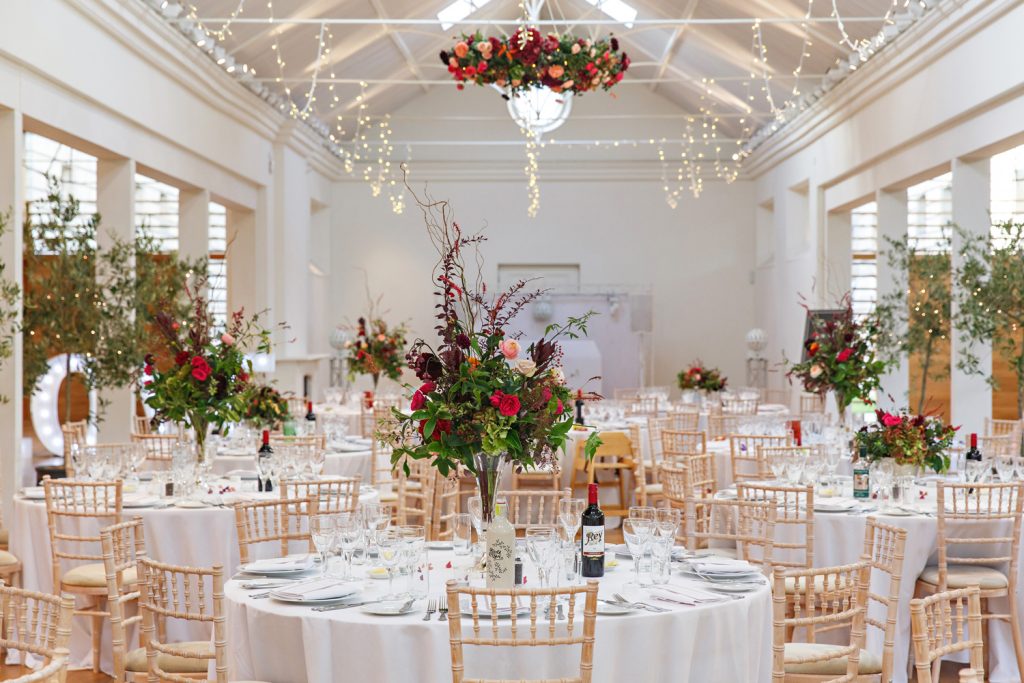 Your wedding theme can be another way to make your wedding day even more special. In fact, it is the most wonderful opportunity to create your day the way you have always dreamt of creating it. You can choose a forest wedding theme, urban style weddings, vintage, garden party etc. whichever way you want to have your special day to be.
4. Your wedding venue & location
​Another way of making your day special is to choose a unique location for your wedding. Your location can make a huge difference in your overall experience trust me. Especially when yours is an intimate wedding and budget is not a constraint, you get extra room for going extravagant. You can choose anything from a beach wedding, hotel roof, destination wedding, etc. Just choose a venue that can bring that special element to your wedding. You can even go adventurous on your wedding by simply choosing a trekking sight for your wedding. So that you along with your guests can enjoy adventure sports and make your day very, very special.
5. Have fun games at your wedding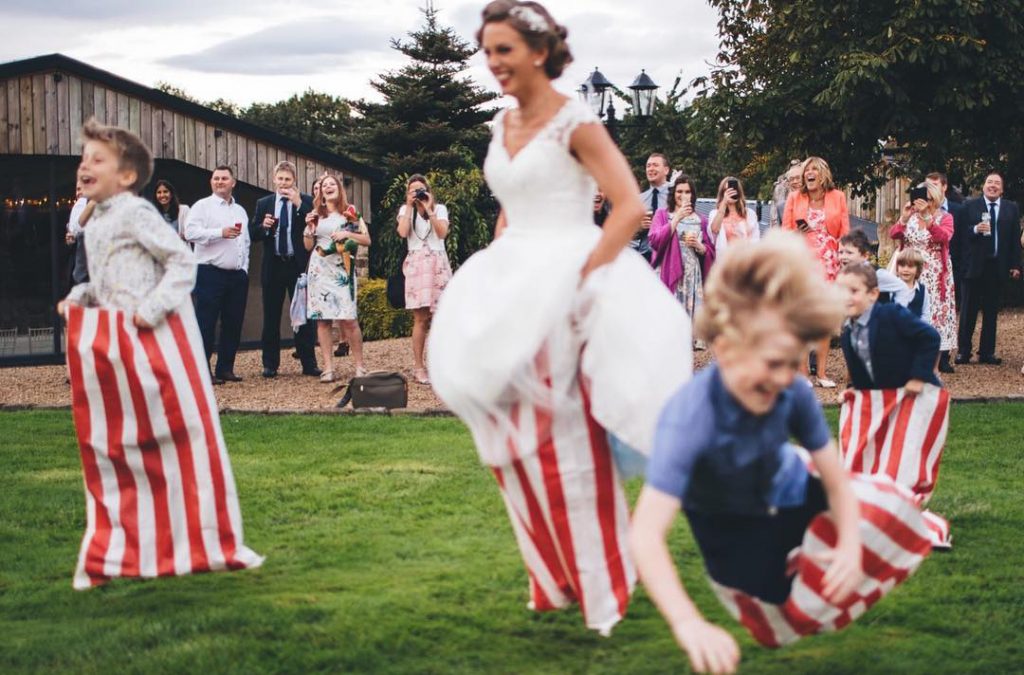 Unlike olden days, wedding these days can be very creative and full of fun. You can add as many as possible elements to make your wedding a great day. These days couples are opting for fun games, and believe you me there are numerous wedding games one can add to their wedding. Even we have a separate article on fun games, if you really want to have a fun wedding the add games from Giant Jenga to Tug of War, Rummy to Tambola, Trivia Buffs to Romantic Paper Dance anything and everything! Trust me your wedding is going to be an extravaganza for one and all.
6. Go for a live performance
​Music! Yeah music can actually add to the wedding. If you are really making your day special then music is one thing that can add an extravaganza to your wedding. Chuck the regular music ideas, in fact go for some live music performance. Or else go for an experienced music band that can make your day even more special. You can have a special sangeet night by having live performers or Ghazalists!
7. Personalized wedding favors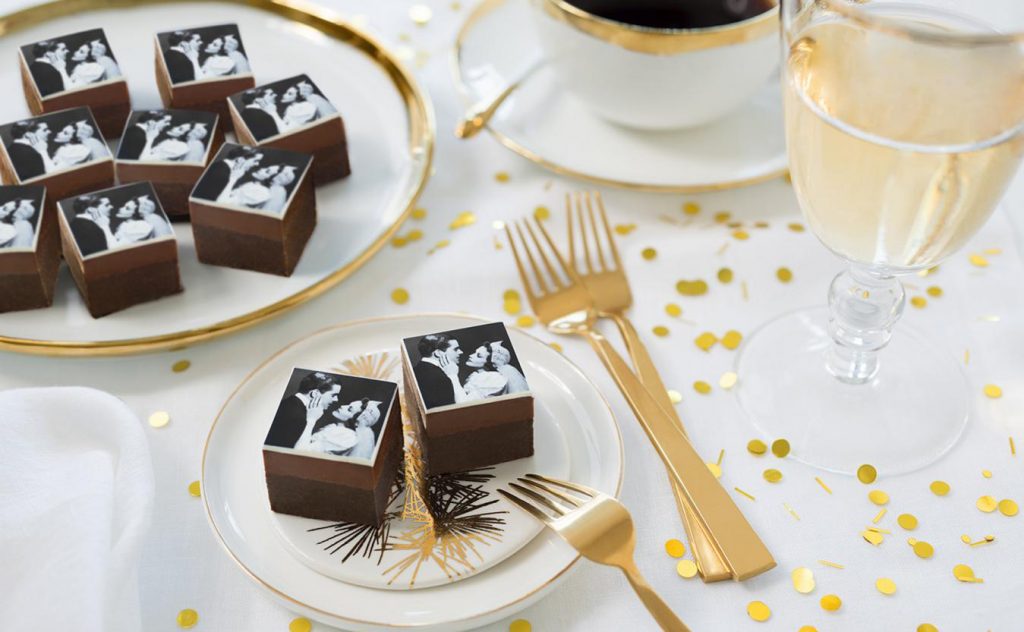 Another great way to make your wedding day special is by giving your wedding guests personalized wedding favors that they can use as the keepsake of your wedding even after the wedding is over. This is going to leave a long term impact on your guests and make your day even more special.
8. Have a great playlist
​As I said, music plays an important role in a wedding. If you also want to have your day very special, makes sure you create a great playlist for the same. Like have dedicated songs to be played while you will walk down the aisle, a song for the moment when your significant other will hold your hand. Then songs for your guests, and great dance music, all these together will simply make your big day very special. Hire the best band or DJ of the town for your wedding. Besides, we have a dedicated article for the latest songs to be played on wedding, go through it for more details.
9. Wedding décor
​Get your wedding venue decorated the same way as you have always dreamt of it and make your day special and unique. For having a great wedding décor, you can either hire a wedding planner as they are skilled and experienced, or you can do it by yourself (it may however need a lot of your efforts). Choose wedding décor, flowers, and lighting go best with your wedding theme.
10. Get your dream wedding dress
​Picking the perfect wedding dress is not going to be easy, trust me! But once you have got it, believe you.. You have made it! Yeah the perfect wedding dress can make a real difference in the overall experience. Your wedding dress will leave all your wedding guests stunned and surprised. Your wedding dress is the most important part of your wedding. To have the best wedding dress, you will need to put a lot of effort and time. Spend some time online, and you will have great ideas about what kind of dress you are looking for.
11. Hire an Emcee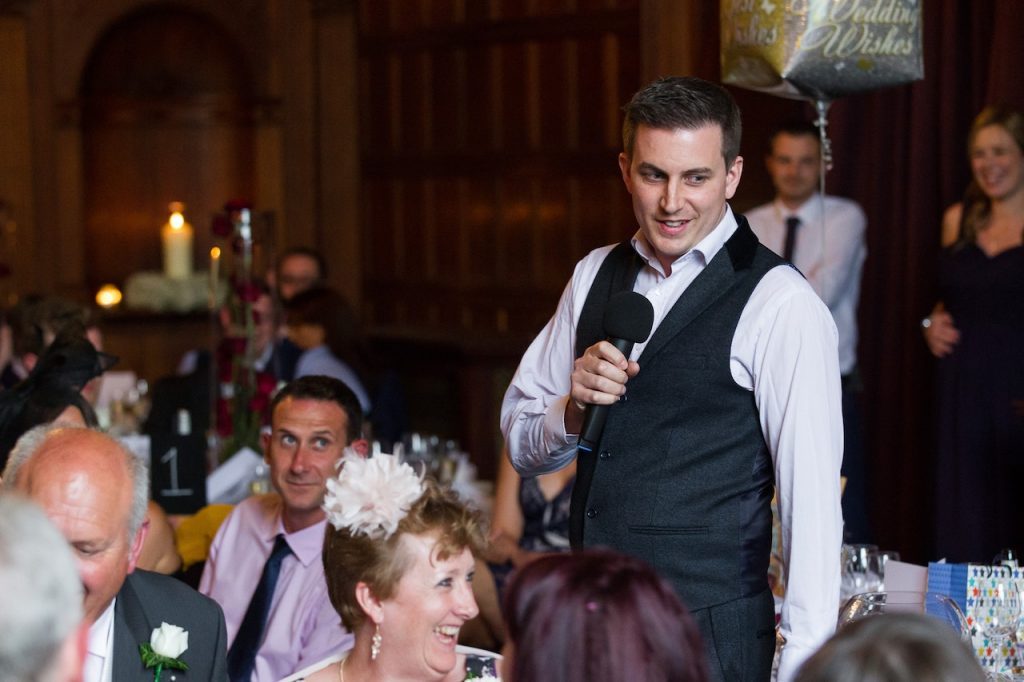 We all know that our weddings are a once in a lifetime event. Some expenses may seem additional, but believe you me, anchors are not only great hosts, but also they can be a great help for couples who are getting married. MCs are real masters of the ceremonies, they are trained to their cores to take care of any event. To make your wedding a wonderful event, and make it special having an emcee can be a great idea which you will definitely not regret at all.
12. Hire the best photographer & videographer of the town
​Your wedding pictures are the best way to remember your wedding day even after your wedding is over. Today, there are myriads of wedding photography styles from vintage to reportage, candid to photojournalist. But that can only be possible if you hire a professional photographer for your wedding. Also, you can even think of pre-wedding photography or engagement photography or even honeymoon photography to make your day more special.
Also, hire a professional videographer for your wedding and have each moment of your wedding captured in a movie. So that tomorrow when you watch that video you can relive all those wonderful moments. You can have your wedding videography in a movie style. You will love it for sure.
13. Make your cocktail party more creative and interactive.
However, there are many ways to welcome your guests and one amongst them is to make your cocktail more creative and interactive to make your day special. People at the cocktail party want to enjoy, have fun to the fullest, it is not about just drinking a few pegs and going down, it's about spending a nice time with close to heart people and telling them their heart out. The ambience and the drinks can be arranged in such a way that it provides the highest level of comfort to your guests and not just a few drinks. Make sure your bartender is polite and courteous.
14. Delicious food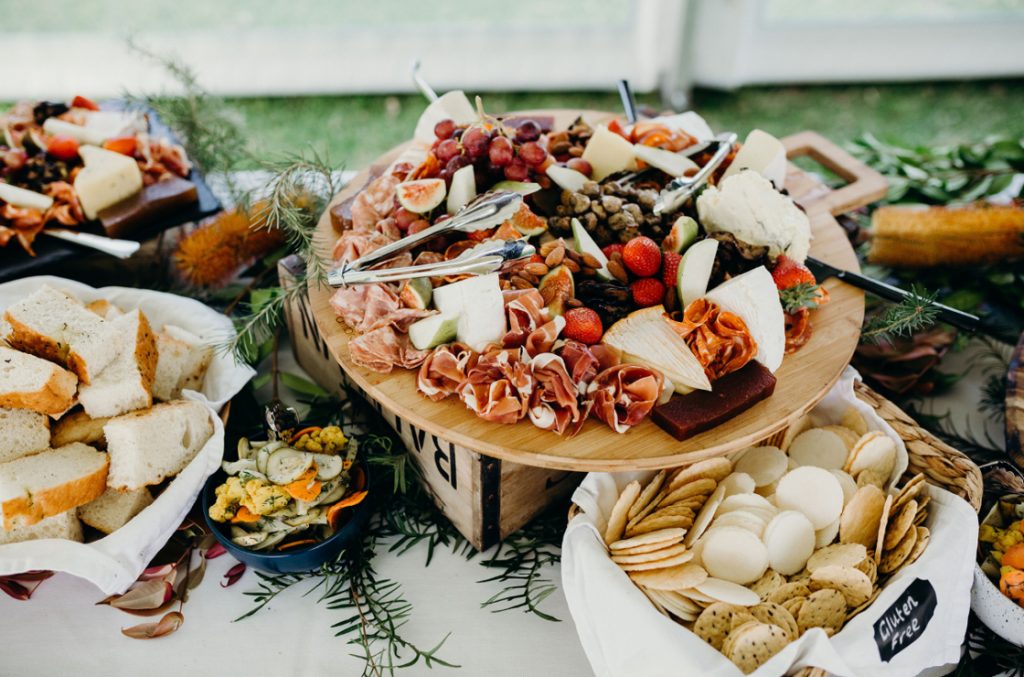 ​Another way to make your wedding special is you wedding food. Chuck the regular food items that are mostly presented in other weddings. If you really want to make your wedding special is to keep your wedding guests well fed. And that is only possible when you offer them something unique and different. So, you can choose a particular specialty of a place, if yours is a destination wedding you can always go for the local cuisine of the place so that your wedding guests have something different to savor on. Believe you me, food in any wedding plays an important role in a wedding. If you will provide your guests the best food they will always remember your wedding and talk about it even in others wedding celebrations too.
15. DIY candy bar
Another fantastic idea to make your wedding a special event is DIY candy bar. Let your guests have great Dessert options and see how they will talk about your wedding even after it is over. Of course, traditional wedding cakes are good, but try out something different in your wedding and there is no harm in going for the out of the box dessert ideas. You can even have a dessert bar placed at your wedding, and have donuts, Nutmeg, macaroons etc. arranged there. Your guests will love to spend more time at the dessert bar. Simply make your dessert area or table extra festive.
16. Have a signature drink that your guests will remember forever
A wedding without a cocktail party is sort of incomplete. Drinks have become an inseparable part of any wedding unless there is some religious aspect. And that's the reason people have a dedicated evening for drinking, which they call cocktail night or party. Your wedding is a once in a lifetime event and everything in your wedding is supposed to be special like your wedding itself. So, it is crucial that the drinks served at your wedding are also special, classy, and royal. So, serve special, classy and royal drinks at your wedding to make your big day even more special.
17. Make your wedding reception entrance grand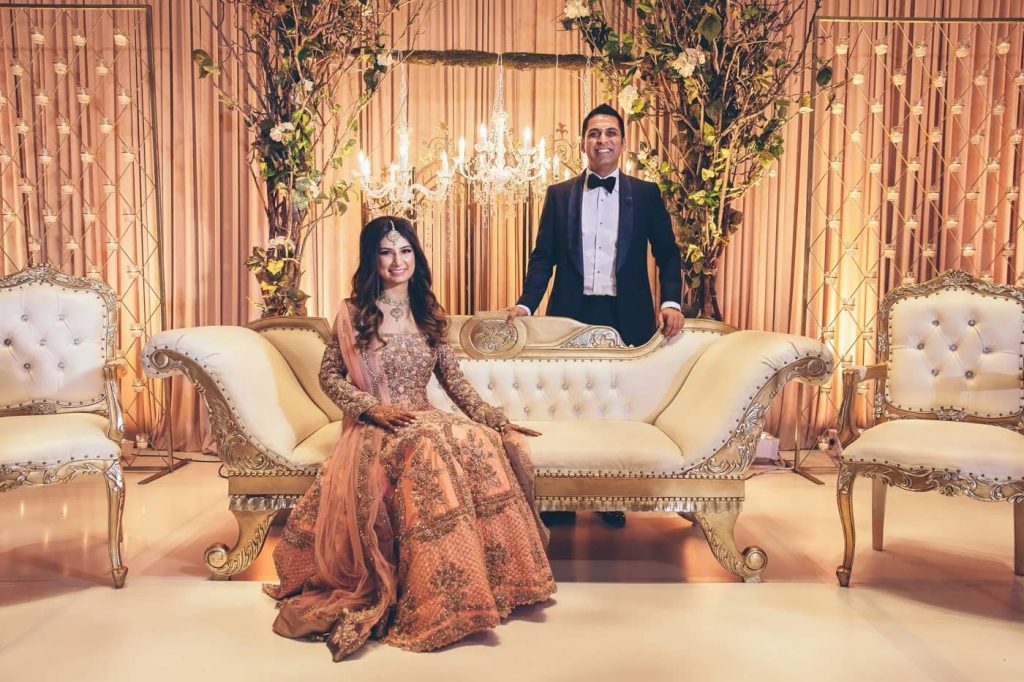 ​Wedding entrances are another way to make your wedding a special event. You can make a wonderful entry that will leave impact on your wedding guests for a longer time. You can make a grand entry on a bike it is a fantastic idea for bikers, or break out in a flash mob, or try to surprise your guests with a special entry dance or you can choose to walk though sprinkling of confetti or rose petals, it will not only make for a great entry, but also it will help you have a special element added to your big day!
18. Be creative with lighting
Lighting plays an indispensable role whether it is about your photographs or about the styling and ambience of your venue. Tell your wedding planner to be more creative with lighting, there is a lot to add to the décor of the wedding reception venue by just using a blend of candlesticks, chandeliers, dreamy fairy lights, pillar candles, and Edison bulbs. Stick to warm white tones to create a gorgeous, twinkling effect. Candles will help you bring the physical warmth to a space which will not only create a warm and cozy glow but also make your venue look welcoming at night.
19. DIY table numbers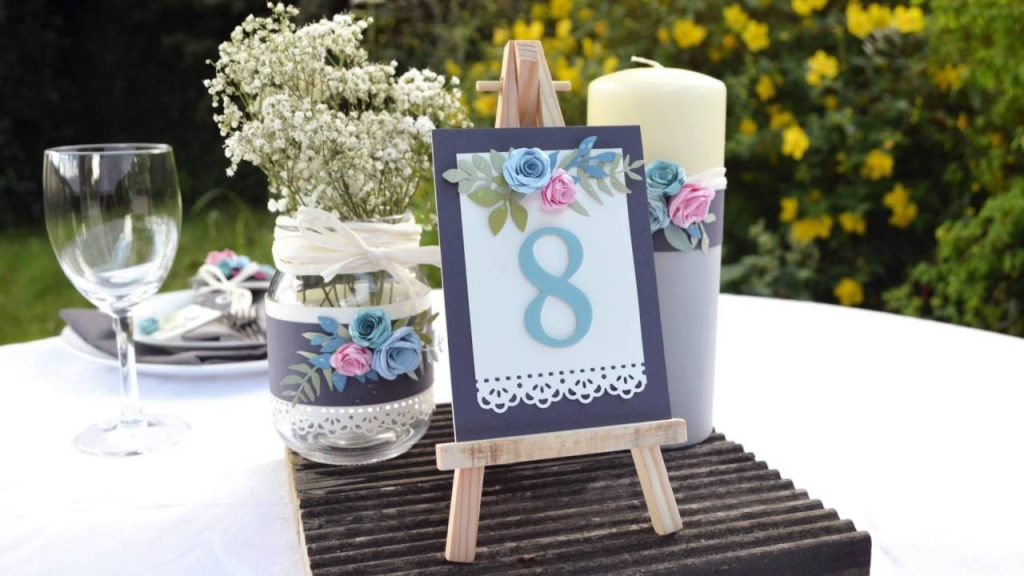 The table numbers which you will assign, you can have them in a theme matching to your wedding, so that they match perfectly with the venue, décor, and ambience. All you need is to be extra creative.. ☺ ☺ You can DIY table numbers using any element that matches well with your wedding reception and have them at your wedding reception.
20. DIY wedding ideas
​Another way to make your wedding special is to DIY your own way. Also, it will help you save a lot of money as well. Besides, you will have a lot of fun creating your event in a specific way. You can DIY wedding favors, your wedding invitations, wedding games, wedding snacks, etc. Whatever you can you can create for your wedding. Trust me, your guests will enjoy everything at your wedding.
By DIY, you will be able to make your day much more personalized and special. And it is much more fulfilling to DIY your wedding with the help of your friends and family and make your day unforgettable. For that all you need is to be a bit creative!
21. Send your guests thank you note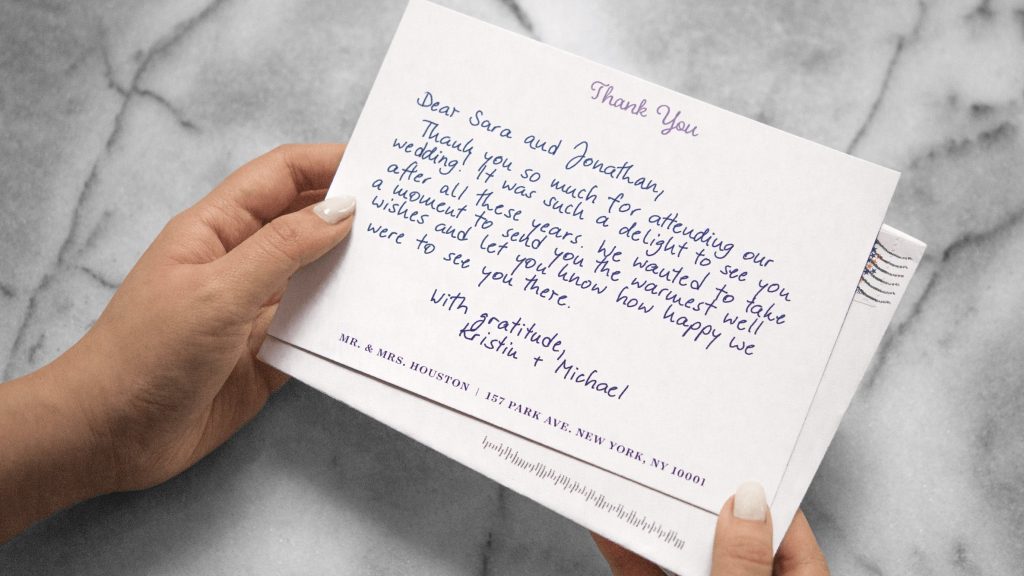 Last but not least, to make it special and memorable, don't miss to send your wedding guests thank you notes. It will leave a nice and positive impact on your guests, and they will surely like your gesture! Keep your thank you note short & simple and yeah don't miss to keep track of who gave you what gift on your wedding so that you can add a line about that too in your note.
To pan out…
So these are some ideas to make your wedding day a special event. Besides, you can arrange transportation for your wedding guests, keep them engaged at your wedding reception, welcome them wholeheartedly, create a day-of Itinerary for them when all your guests can have a great time together, etc.
Happy Wedding…. ☺ ☺