Many couples prefer their wedding receptions to last until the early hours of the morning. If you also want to have a wedding after-party, you'll need to plan for an additional phase of food service. You should have some great late-night snacks for your guests in addition to the usual cocktail hour and dinner fare. The number of people attending wedding after-party will depend on the number of wedding guests attending the main wedding. Presumably less than half of your dinner guests will stick around for the late-night festivities, and in some cases, the percentage will be much lower. Typically, the people who stay are young adults.
Whether you want to continue the festivities in your reception venue's lounge area or transport your guests to a second location for a late-night celebration, don't forget to feed your guests. Here are the best 30 midnight snack ideas for weddings to keep your guests satiated.
Midnight Snack Ideas
Serve something casual – something lighter that your guests would love savoring on. The trick is to present these very casual types of food with class and style. You can even consider hiring special vendors or having snack stations at your wedding after party. Let's take a look at the different midnight snack ideas for weddings:
1. Hot Dogs Bar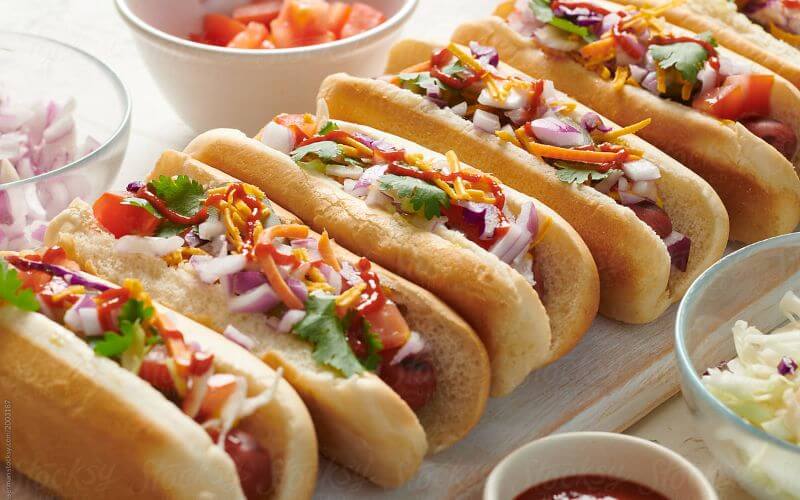 Have a hot dog bar at your wedding after party. You can hire a local hot dog vendor to feed your guests at the late-night festivities. Hot dogs, along with fresh French fries, can be great late-night munchies at your wedding.
2. PopCorn Cart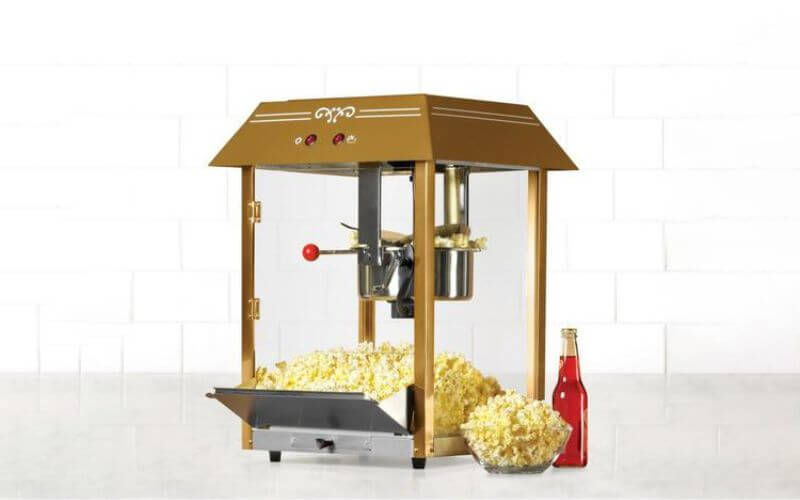 Another fantastic idea is to hire a popcorn cart and serve freshly popped corn to your guests. Set up a station with custom toppings to make it even more special. Your guests will love to customize their popcorn with seasoning salt, melted caramel, grated cheese, or chocolate. In addition to alcohol, serve various soft drinks, such as a local root beer; this is an excellent opportunity for your guests to relax and sober up before heading home.
3. Sliders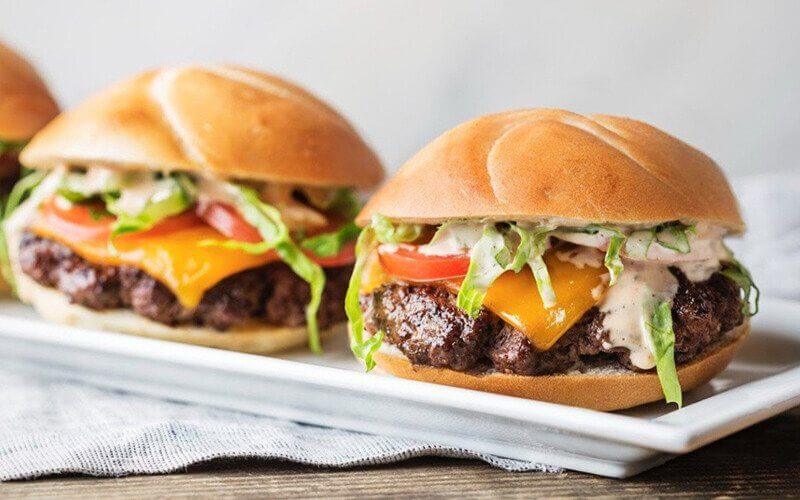 Sliders are another popular late-night snack to serve at a wedding. At midnight, everyone craves a delicious mini-cheeseburger. You can even have fresh warm donuts and s'mores to serve along with Sliders.
4. Pizza Station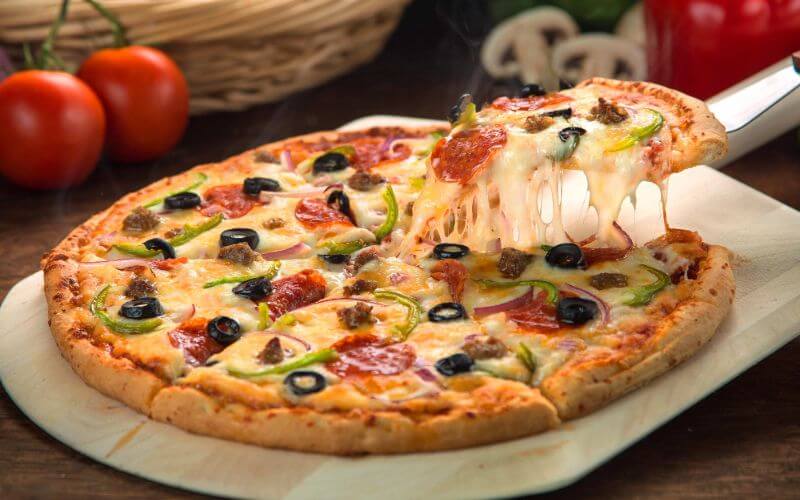 Pizzas are the easiest and yummiest snack options. You can hire a pizza vendor for the midnight snacking at your wedding, or you can pre-order pizzas and have them delivered towards the end of the night. Consider serving classics like pepperoni and cheese can be served, or you can get creative with vegan and vegetarian options.
5. Baked Potato Bar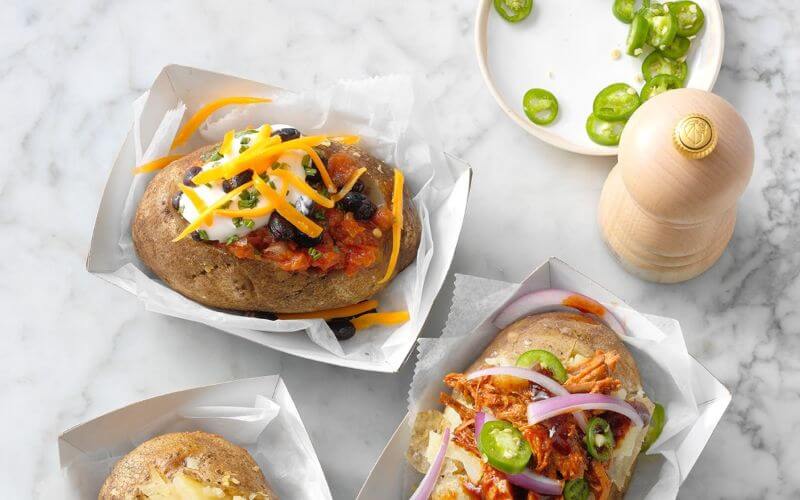 Let your guests enjoy potatoes in style. To add flair, make a snack bar with both sweet and regular potatoes, as well as a variety of vegetables, cheeses, bacon bits, and chives.
6. S'mores Station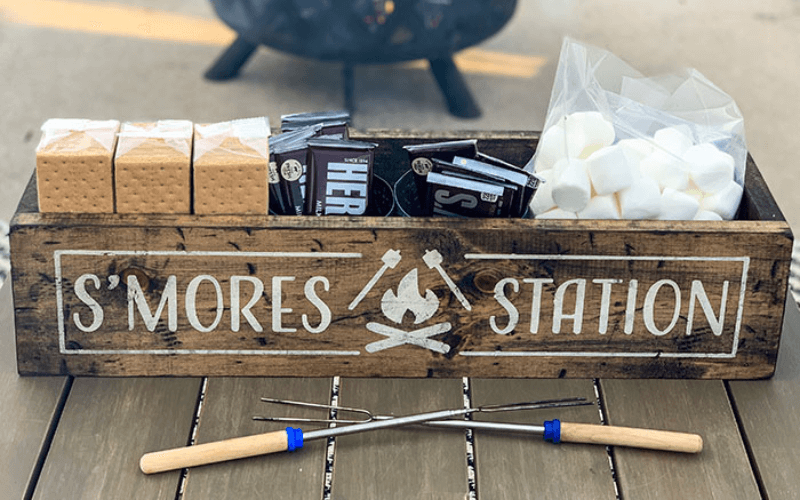 You can never go wrong with a customizable s'mores station complete with various chocolate varieties to top off your delectable treat.
7. Swiss Pastries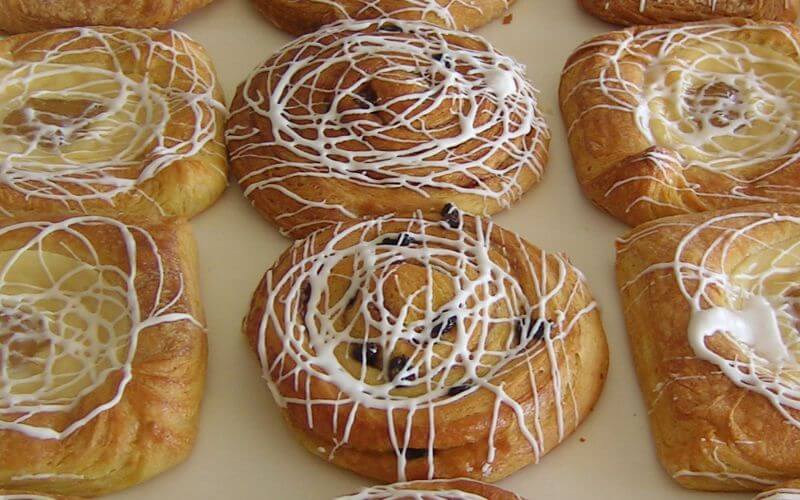 If you have a sweet tooth. Swiss pastries are best known for melting in your mouth, as well as flavors that stick with you long after you've finished eating. If you want your guests to have sweet memories of your wedding after party, choose a Swiss pastry. Whether you go for the Caramel Croquant or the Choc Mozart, Swiss delicacies will make your guests ignore all dieting advice.
8. Ice Cream Bar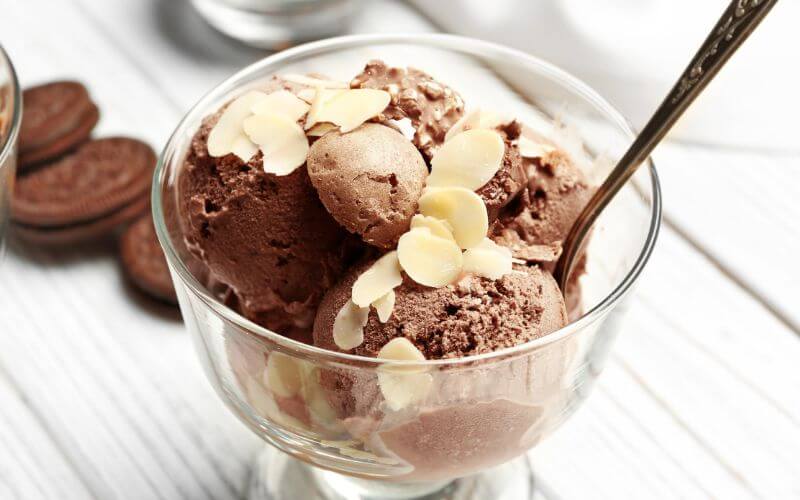 Another best option for guests with a sweet tooth is an ice cream bar. There is no better way to treat your guests at the end of the night than with an ice cream station. Make it extra special by adding fun toppings like hot fudge, sprinkles, or candy.
9. Donut Station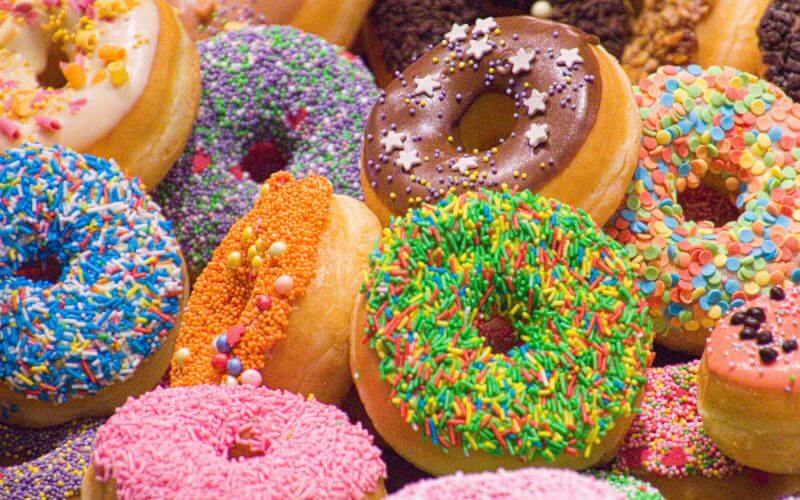 Donut walls and spreads have gained popularity over the years due to their unique flavors. Donut station is one of the excellent midnight snack ideas for weddings. This late-night snacking idea is ideal for couples who prefer after-party celebrations.
10. Taco Table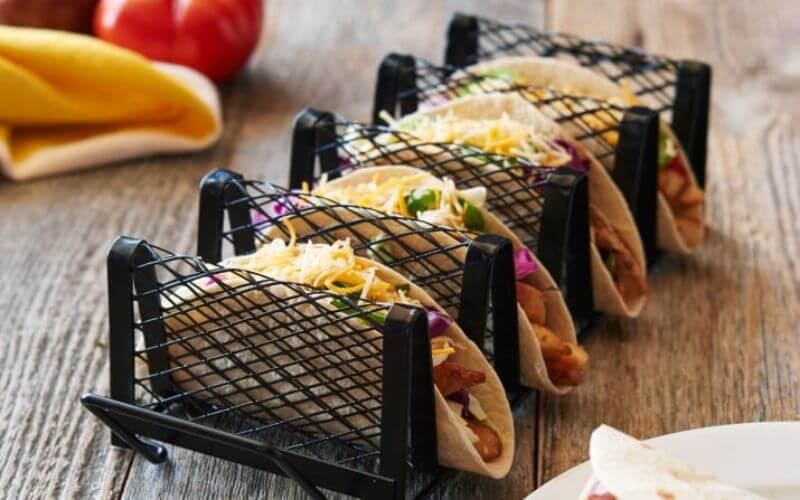 Taco buffets are an excellent way to feed your guests at the wedding after party. To make your spread tasty and memorable, combine classic favorites like guacamole and pico de gallo with unique additions like mushrooms and mango.
11. Caprese skewers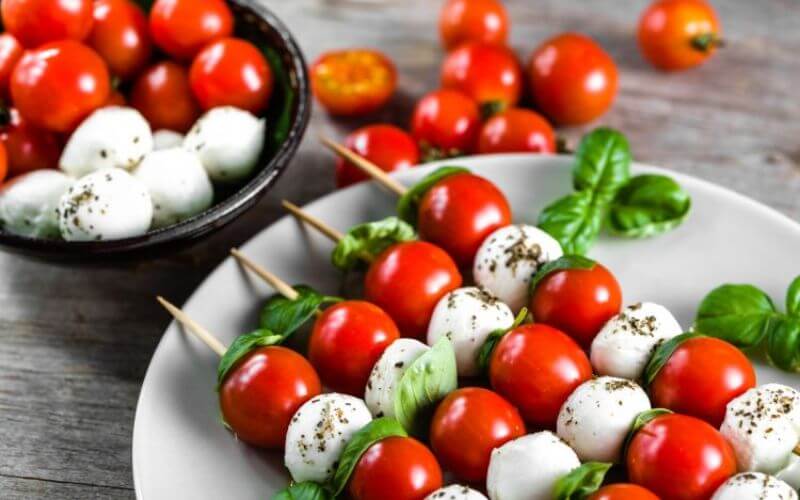 On a plate, layered overlapping slices of tomato and fresh mozzarella and top with a chiffonade of basil leaves seasoned with a pinch of salt, a drizzle of olive oil, and, on occasion, balsamic vinegar will make for an excellent option for midnight munching in the summers.
12. Seafood bar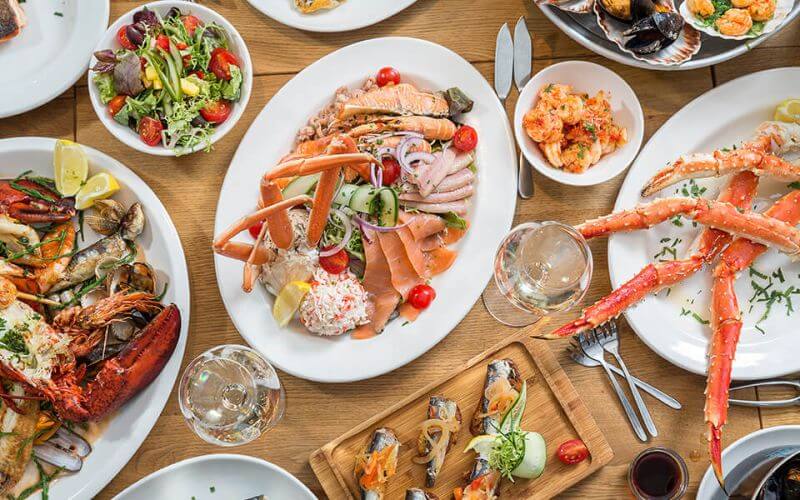 Fresh seafood is the quintessential example of summer. Set up a fun, interactive station with delicious, light options and a variety of sauces.
13. Mini lobster rolls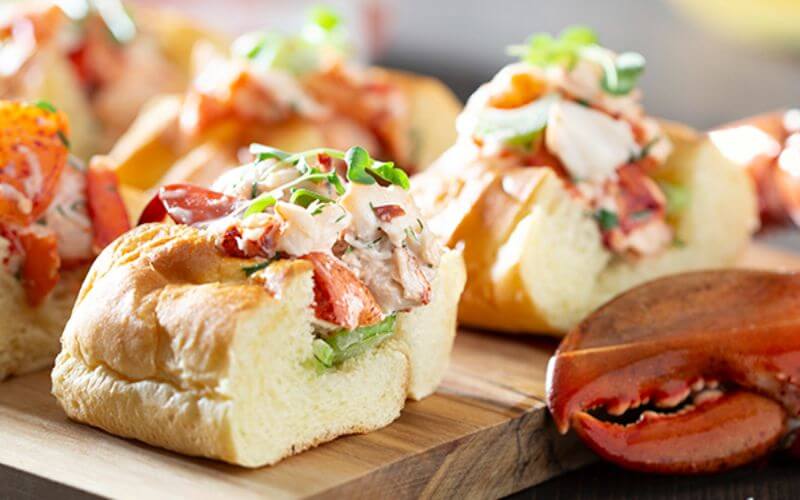 Mini lobster rolls are a great option for your after-party celebrations. And if lobster isn't your thing, you can switch lobsters with chicken or tuna, making it delectable.
14. Mini Fish Tacos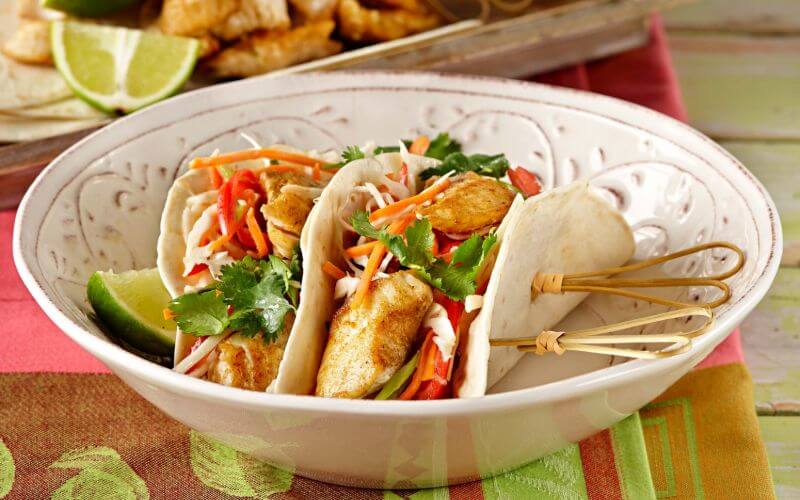 Bring the unique flavors of the season into your after-party with mini fish tacos and margaritas. Your guests will definitely love to savor mini fish tacos along with their favorite drinks.
Related: Healthy Wedding Food Menu Ideas
15. Veggie Spring Rolls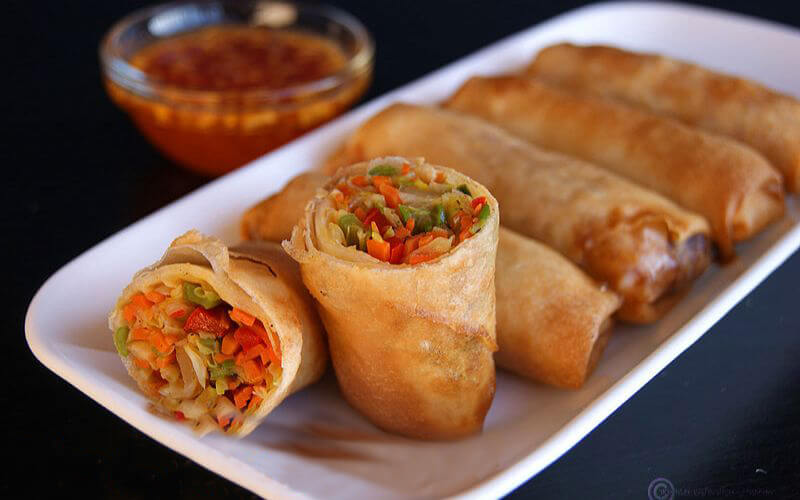 Another very simple yet yummiest midnight snack idea for weddings is veggie spring rolls. Your guests will appreciate having access to colorful, seasonal snacks. Consider fresh rolls made with in-season vegetables, topped with a delectable sauce.
16. Fresh Fig Bruschetta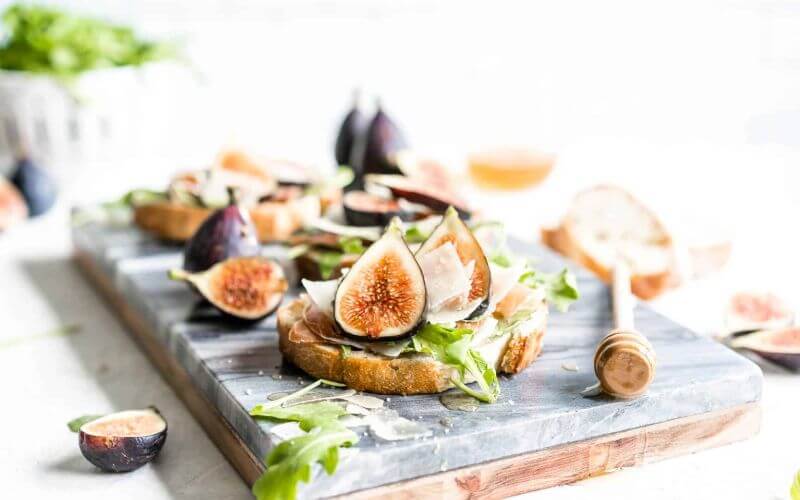 Don't miss bringing figs to the party if they are in season. They're the ideal fruit to pair with goat cheese for a light, simple bruschetta. Let your guests savor delightful fig bruschetta.
17. Grilled Prawns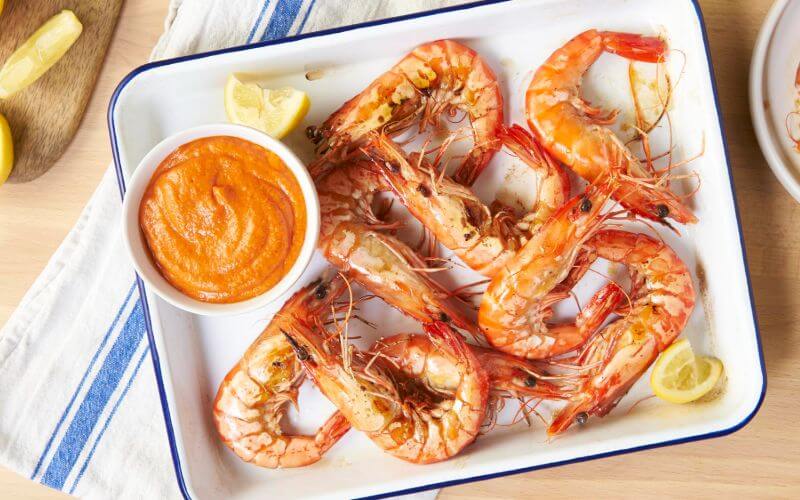 Fresh seafood is delicious at any time of year, but it is incredibly delicious in the summer. They not only make excellent appetizers, but they are also ideal for your post-party celebration. To bring in the flavors of the season, choose grilled prawns with a lemon sauce.
18. Burger truck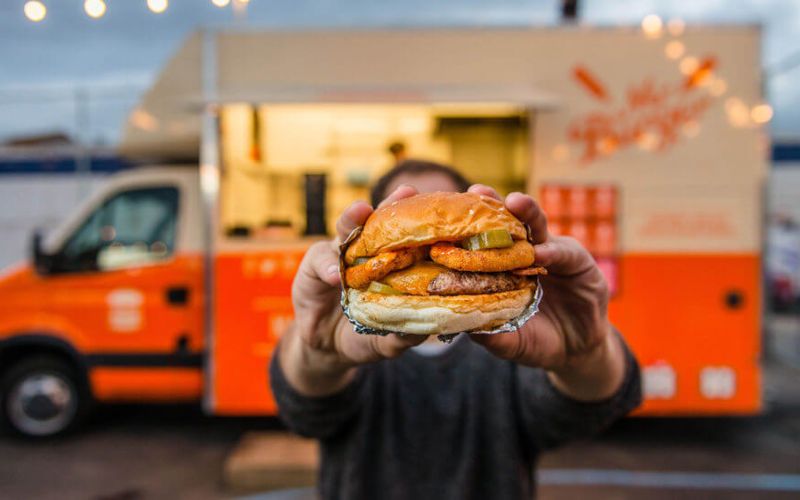 Burgers make for very easy and yummy after-party snacks. This delicious snack is just what your guests would need after a night of dancing and partying.
Also See: Tips for Food Truck Catering for Your Wedding
19. Kebabs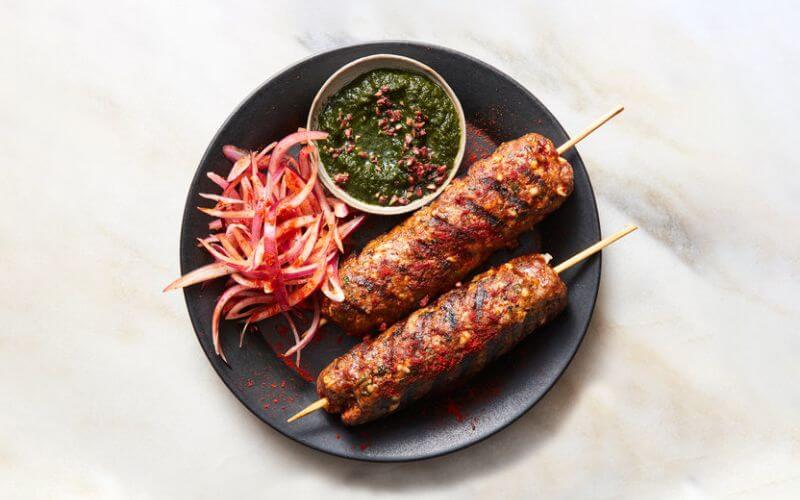 Kebabs are the most practical late-night snack ideas for weddings, especially if you're throwing an outdoor after-party. These delicious skewers are a perfect option to feed your guests. You can have both veg and non-veg kebabs at the party. For meatless vegan skewers, consider including mushrooms in place of beef or chicken.
20. Bruschetta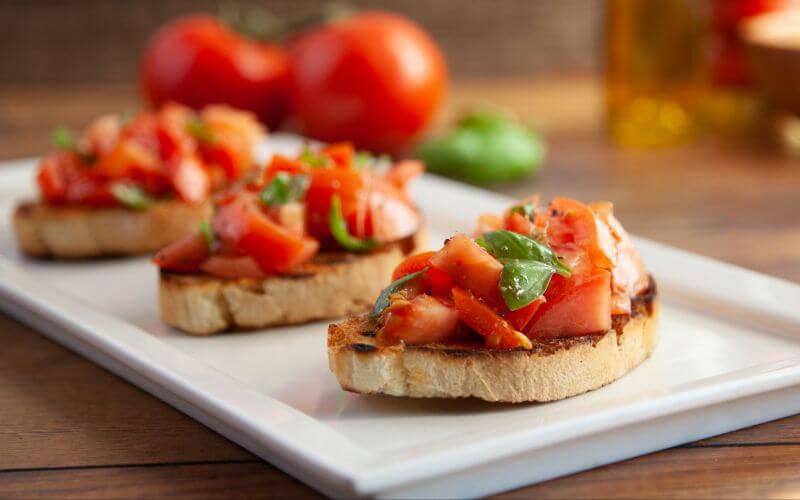 Consider serving bruschetta to allow your guests to enjoy the after-party festivities fully. The possibilities for these bite-sized snacks are staggering, so talk to your catering company about their specialties. They will assist you in selecting the best ingredients.
21. Macarons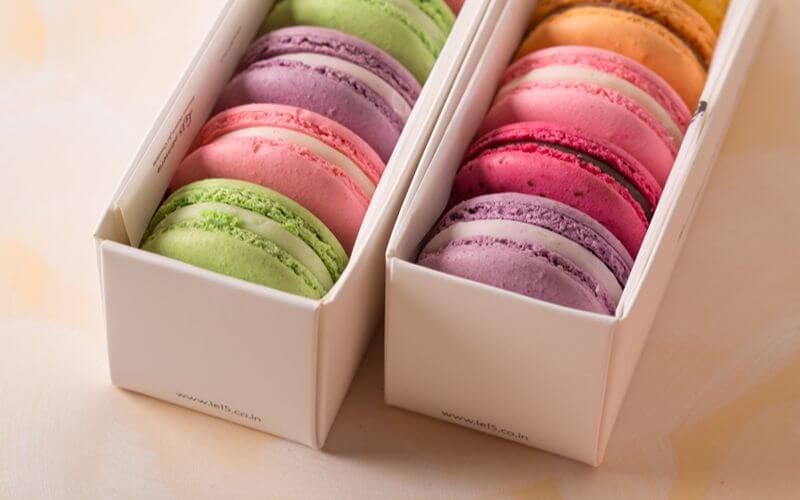 These delectable French treats add a touch of elegance to your after-party celebration. Arrange your macarons in a pleasing pattern to make them look as good as they taste.
22. Zucchini Roll-ups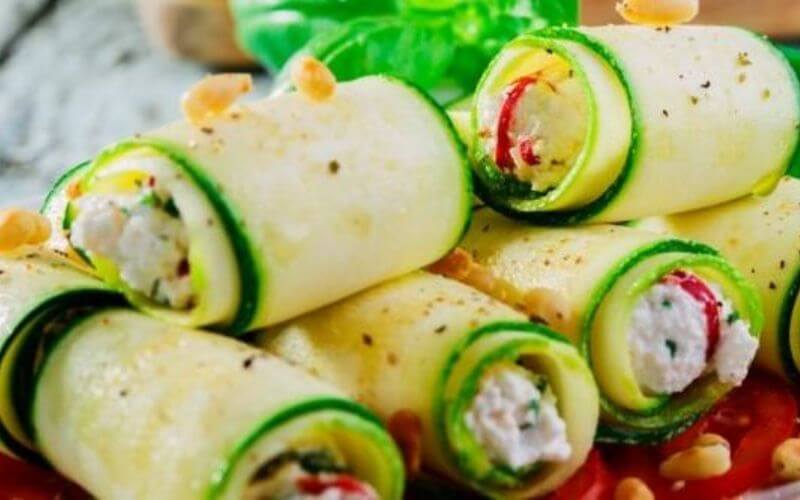 Zucchini Roll-ups are a fantastic option for a lighter meal at night. Your guests will enjoy savoring these zucchini roll-ups between dancing and partying. You could also experiment with summer squash or cucumber to add some variety.
23. Meatballs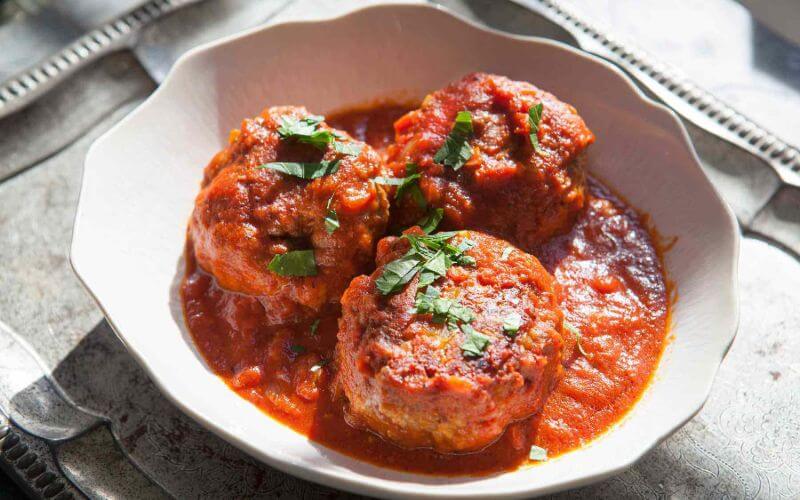 If you're looking for some simple and inexpensive midnight snack ideas for weddings, then consider having meatballs. There are many options to choose from, including pork, turkey, etc. Don't forget to add a tasty sauce on top.
24. French Fries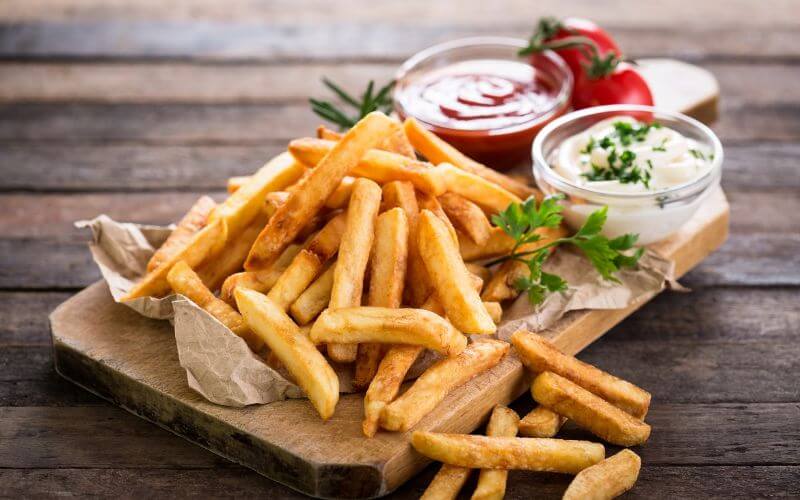 This popular snack will provide your guests with a savory and filling bite that is bursting with flavor. Serve your fries in cones for easy handling and offer unique dips such as aioli, queso, and flavored mustard.
25. Grilled Cheese Bites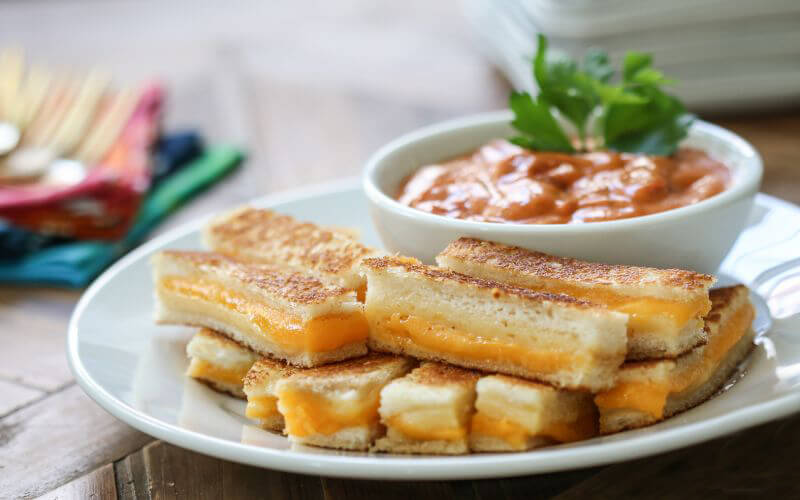 Add class to your wedding after-party with these grilled cheese sandwiches. Your guests would love to savor the crunchy bread and melty cheese. Combine these miniature sandwiches with shot glasses of tomato soup.
26. Fajitas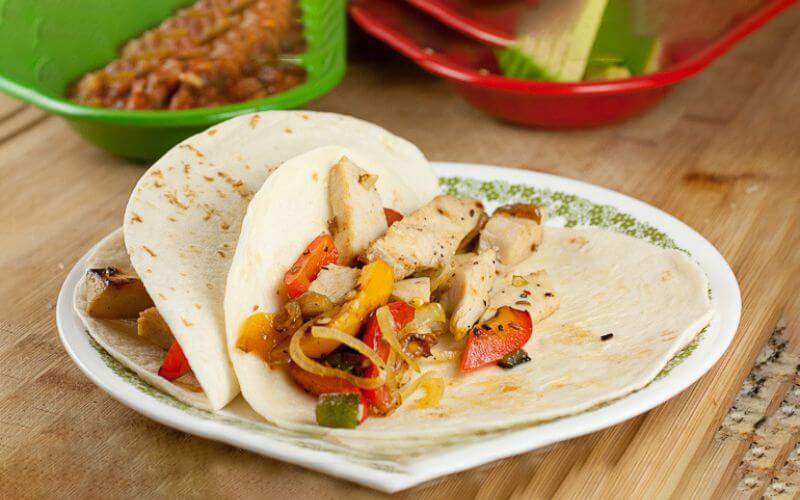 Fajitas are an excellent late-night snack for couples on a budget. The ingredients are inexpensive and filling, and guests can tailor their meals to their dietary needs. To keep it interesting, include a variety of meats, vegetables, and other toppings.
27. Cookies Bar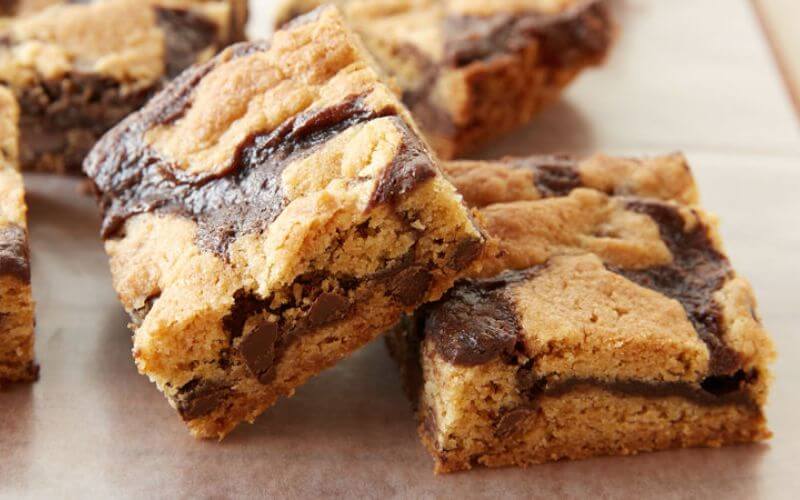 Cookies are an excellent choice for wedding desserts because they can be tailored to your specific needs. Moreover, your guests would love to savor these cute snacks between partying and dancing.
28. Cupcakes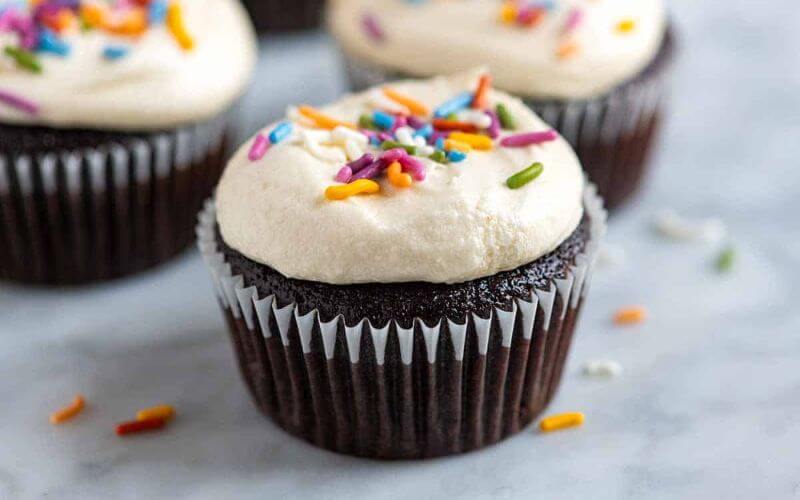 Cupcakes, either regular or mini, are another popular snack option for the wedding after-party. These portable desserts will provide all of the flavors to your guests. Also, there are myriads of flavors to select from.
29. Soft Pretzel Stand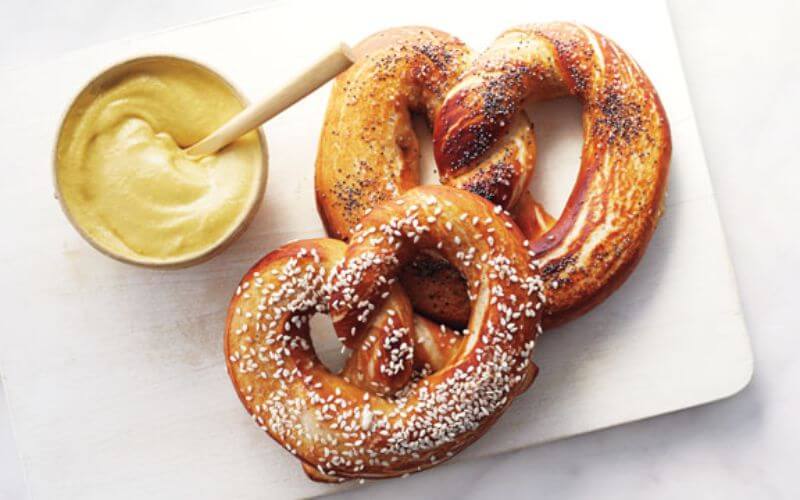 Soft pretzels are a great way to satisfy your hunger at the end of a long night. Don't miss to include a different variety of toppings and sauces in your pretzel stand so that your guests can tailor the pretzel according to their likings.
30. Hand Pies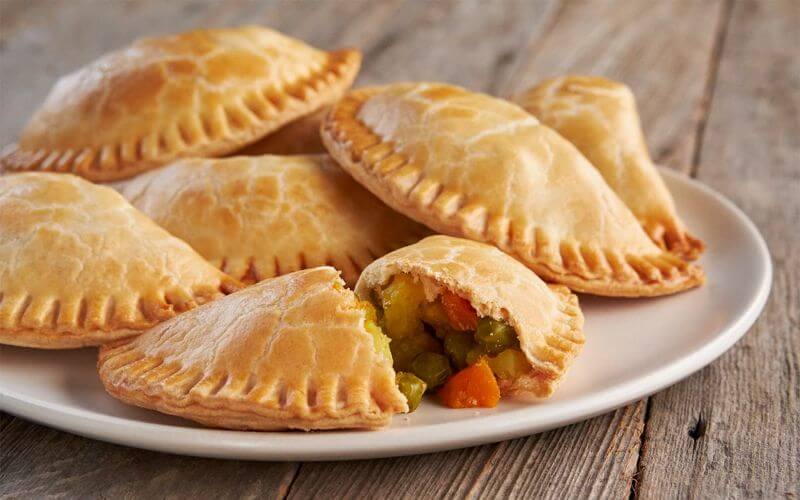 If flaky desserts aren't your thing, try hand pies. Hand pies solve this problem by encapsulating all of the fruity goodness in a convenient package. These adorable pies will keep your guests full and satiated for a long time.
Wrapping it up….
So these are the 30 best midnight snack ideas for weddings that you can consider incorporating. Apart from these snack ideas, you can consider having mini pies, churros, nachos, and chips and salsa at the party. Your guests will love to savor midnight snacks especially after a long night of dancing, and partying. Trust, it's a great way to keep your guests delighted!!
Happy Wedding…. ☺ ☺