To look gorgeous and the most beautiful is every bride's dream. Every bride wants to look her best on her wedding day. And why should she not dream to look best? After all it's her wedding and it is a once in a lifetime event of her life. Wedding is the only occasion for which a girl waits all her life to give it a makeover so that she can have the best skin, best body, best hair, best nails and best smile as she walks down the aisle.
Though makeup can do a lot on the day of the wedding, but the truth remains that no makeup can bring 100% radiance. For that vibrant and radiant skin one has to really prepare for it. And believe you me, it is a time taking process and you need to give yourself enough time to look the way you always wanted to look as a bride.
If you are also getting hitched this season, then here are some of the best tips for you to look your best as a bride. Follow this bridal beauty regime and look gorgeous and beautiful!
Keep reading…
1. To get a bright and radiant skin on your wedding day – De-stress Yourself
The first thing that is needed for a bride to look her best is the radiant skin. And no makeup can bring 100% radiance. It comes naturally and from within. Many a times we see brides are wearing costly attire, got makeup from the best artist, wearing the most expensive jewelry etc. everything is there but the glow is missing. And the culprit is the Stress, which come naturally during wedding planning. But stress should never be taken lightly, it can in fact lead to many other problems and skin disorder, which will ultimately affect your look and your wedding pictures as well. So, it is crucial that you learn to manage your stress. Do what you love to do, spend time with people you feel good with, practice meditation on a regular basis! Doing things that you love and practicing meditation can help you manage your stress, thereby having a wonderful glowing skin at your wedding. Start the process at least a 6 months prior to your wedding.
2. Eat healthy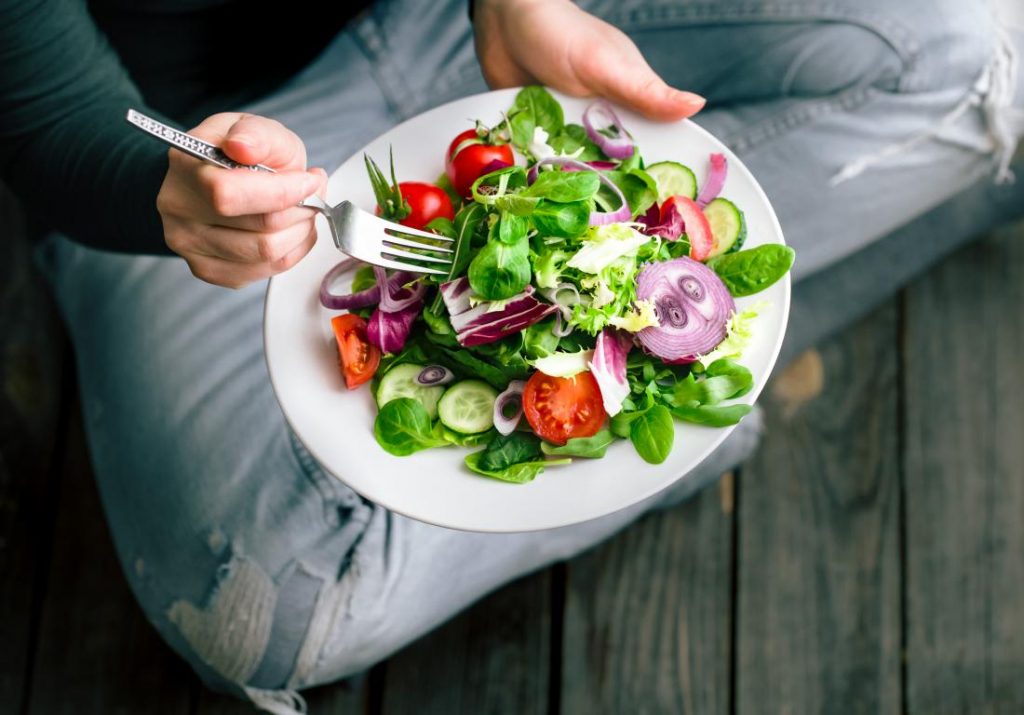 Your wedding is the time when you skin should look beautiful and flawless from within and it is only possible if you stop all wrong habits like smoking, boozing and eating unhealthy. And start eating healthy food and drinking more and more fruits and vegetable juices on a daily basis. Eating healthy not only helps us stay healthy and fit, but also it helps us have a naturally glowing skin. And that is not going to happen overnight, you will have to start eating healthy food at least 5 – 6 months before your wedding.
3. Exercise daily
Doing exercise may seem to be a difficult task but believe you me, doing exercise daily not only keeps you healthy, but also it helps you de-stress yourself and generate happy hormones in the body. Though doing exercise in the morning is very good, but if you are not a morning person then you can even do in the evening also. The idea is to have a healthy body and a peaceful mind. Also, there are several forms of exercises you can indulge yourself in such as, yoga, gyming, aerobics, zumba, dancing, swimming, cycling, running etc. Choose any or you can have a combination of two to three exercises to avoid boredom. Best results can be achieved if you start doing exercise at least 9 months prior to your wedding.
4. Meet dermatologist (If needed)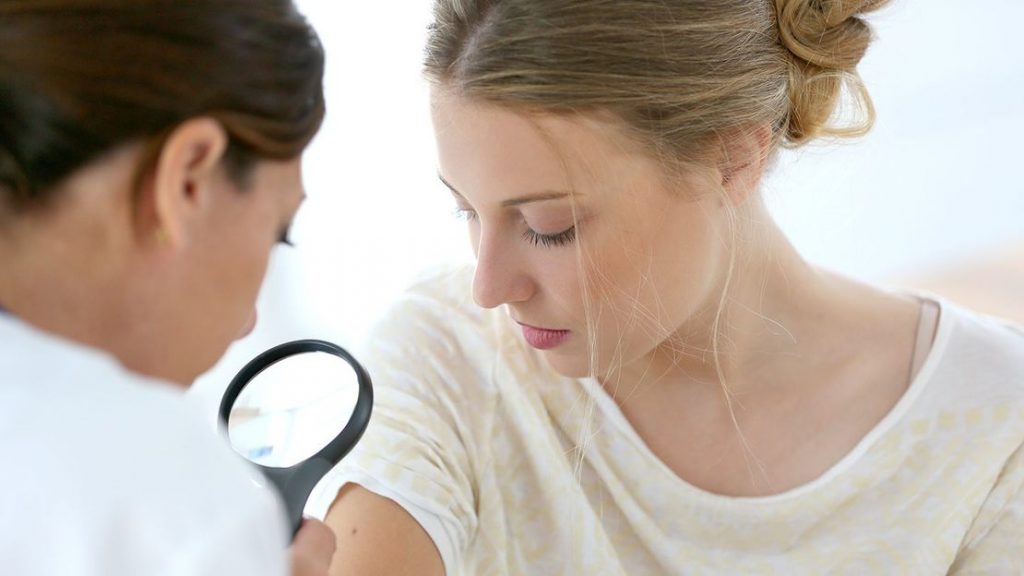 There may be some other causes behind your skin troubles, do not wait to visit a dermatologist and get proper treatment for your skin disorders and follow the regime sincerely and be ready to get the best wedding pictures of yours. This has to start at least a year before your wedding. Achieve your dream skin!!
5. Find an aesthetician for regular facials
If you think your skin needs some work, then it is always good to visit a reputable aesthetician in your area, as they can help you maintain your skin for the D-day. Get facial in regular intervals as prescribed be your aesthetician and the process begin 9 months before your wedding.
6. Exfoliate your skin on regular intervals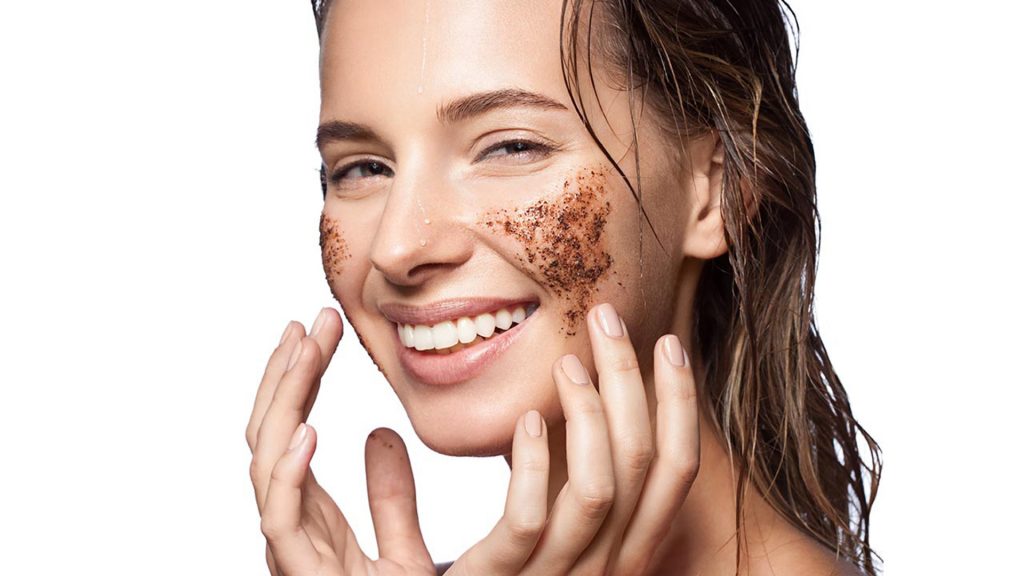 Because of the heat, outside conditions, temperature, pollution our skin cells tend to become dead over the time. So, for removing dead cells from the skin it is recommended to exfoliate your skin on regular intervals. At least twice a month. If exfoliation is combined with a brightening serum, it will give you best results, thereby helping you have a radiant skin. Start the process at least 5 – 6 months before the wedding.
7. Follow a skin care regime
It is not at all necessary that you have to follow a regime only when you go out, even being at home if you regularly follow CTM (cleansing, toning, and moisturizing). No matter how tired you are do not sleep without CTM as it will open pores and help you remove all the dead cells and pollutants from your skin, giving you a bright and beautiful glow.
8. Nourish your skin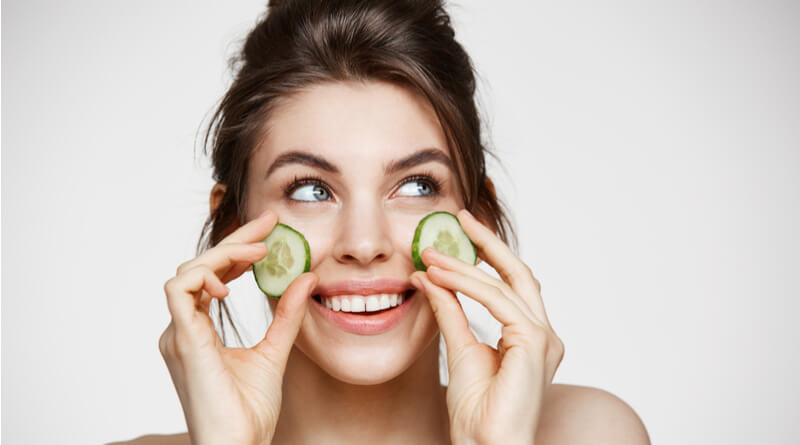 Basically, your skin care starts with the shower. So, it is highly recommended to use only mild body cleansers which are not harsh on your body such as Pears, Dove, even Johnson & Johnson baby wash is also perfect for that beautiful skin. Using harsh soaps or cleansers can affect your skin adversely. Though you should start the process 1 year before your wedding, but it is good if you continue this practice life-long to maintain that baby like skin always.
9. De-tan your skin
If your skin is tanned better you get it de-tanned immediately. There are several options to do that, you can do it at home also and if you want to get it done at some reputable parlor. There are spray tans also available in the market which can help you get rid of tan. Also, make sure you cover yourself properly while going out in the day time, use a nice sunscreen lotion before you step out. Make it your habit and start it at least 6 month before your wedding.
10. Decide your wedding hairstyle beforehand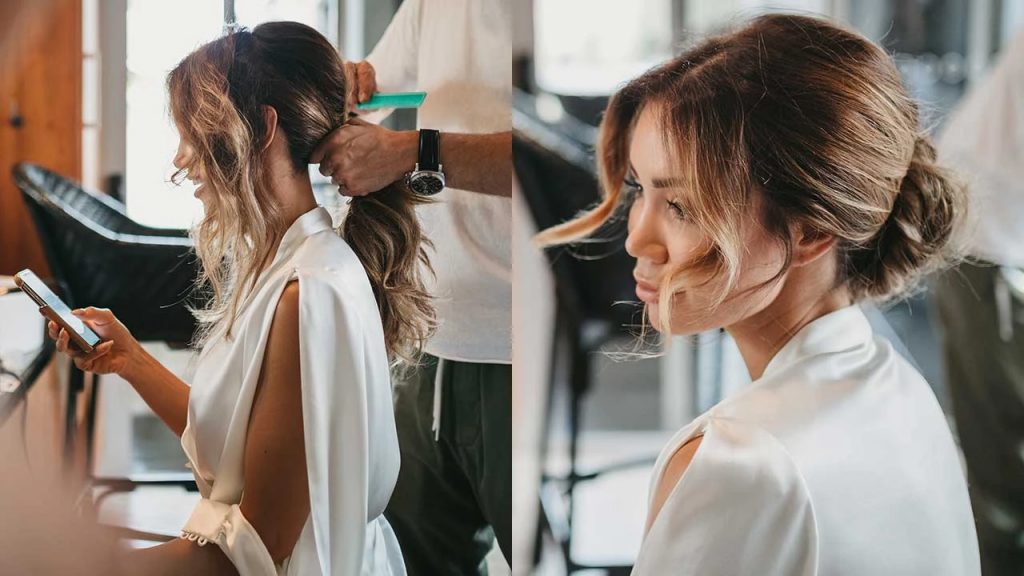 It is important you decide your wedding hairstyle beforehand it should not be a random or spontaneous decision on the day of your wedding. Talk to your hairstylist about it and know her idea. Also, do a lot of research online and get some of your favorite hairstyles to your stylist so as to let her have your idea of style beforehand. You can start it whenever you have free time or at least three months before your wedding.
11. For the beautiful smile – Visit your dentist
Every bride wants to have gorgeous and impeccable smile in their wedding pictures, and for that it is essential that your teeth are sparkling white. Besides, practicing regular oral care a visit to the dentist before your wedding is a must. Because most often the stains which we get due to consumption of tea/coffee/alcohol etc., remains there even after brushing. So for getting rid of those stains better to visit your doctor and get your teeth cleaned. Start the process before one year of your wedding as dental issues take time. Besides, make sure you maintain a thorough oral care. It is recommended to brush and floss your teeth twice a day. Also, start oil pulling as it not only helps you maintain your oral care, but also it helps in having a perfect jawline. Besides, make sure you clean your mouth after every meal with an ADA marked mouthwash.
Besides, to whiten your teeth naturally you can eat lots of raw veggies such as carrots and celery, or else you can rub your teeth with strawberries or lemons-both are natural whiteners, then rinse out with cool water. In addition to this, avoid drinking tea or coffee, dark sodas, and red wine in the weeks leading up to your wedding to reduce any teeth stains.
12. Get regular manicures and pedicures done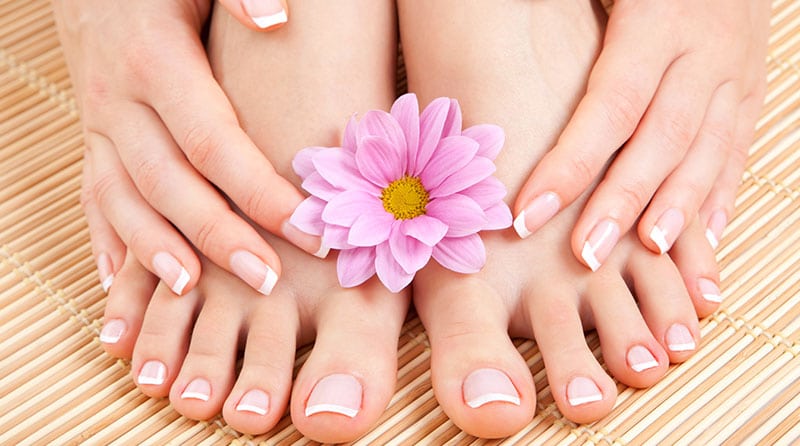 Your wedding is a once in a lifetime event, and it is essential that you treat and pamper yourself well before your wedding. It is imperative to have that flawless skin, be it your facial or other parts of the body. Start taking regular manicure and pedicure sessions. As, getting a regular manicure and pedicure is a wonderful way to care for cuticles, nourish your nails, and calm your mind. Start the process at least 3 – 5 months before your wedding. Also, your nails are equally important for your perfect look at your wedding. Nails may seem smaller part of your body but remember they are most visible if not fine-tuned with your entire attire. Dry and brittle nails doesn't look good. To have healthy nails simply start massaging your nails with oil rich with vitamin E. And start the process a year before your wedding. Because healthy nails take time to come up.
And yes, don't forget to nourish your hands and feet. It is essential that you take good care of them too. Use good sunscreen whenever going out to avoid tanning. Scrub your hands and feet regularly (weekly most referred) to remove dead cells and get that glowing skin. Use a nice moisturizer. Start the procedure a year before your wedding.
13. Don't get your eyebrows plucked by anyone
Your eye brows are the most important part of your face, they can make the game or break the game. So, it is crucial to take good care of your brows, for natural dense growth start applying castor oil to your brows before sleeping. Castor oil is said to ensure good brows growth in the long run. Start the process at least a year before your wedding. Remember, shaping an eyebrow is an art in itself, which not everybody perfects. So, it is crucial that you get your eyebrows done only by a reputable beautician, or else you will end up regretting your decision. Makes sure you start the process a year before, by that time you will have a perfect shape and also you will know who to get it done from.
Also, have your brows shaped at least 3-4 days before the big day. Similarly, body waxing and facial waxing should also be done at least three to four days prior to your wedding to avoid redness or irritation.
14. Sound sleep to have sparkling eyes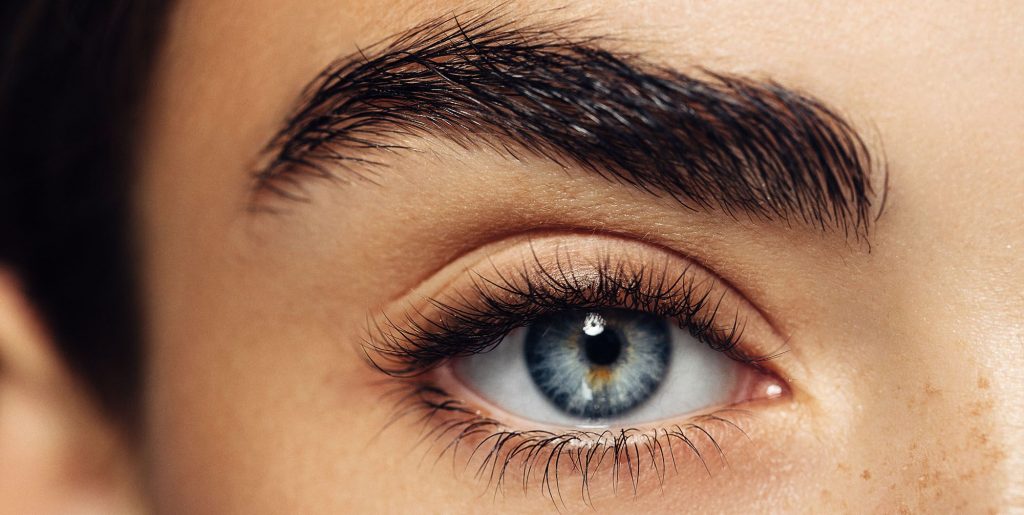 Even if you don't speak your eyes can speak out everything. No matter how costly your dress and makeup is at your wedding. It is all vein if your eyes are not cheerful. All your pictures will significantly be affected by how your eyes behaved at the event. It's better to get a good night's sleep, avoid any kind of stress, spend less hours on the computer, eat healthy and leafy, do yoga and meditation, drink a lot of water, stay hydrated. Do these things your eyes will automatically sparkle at the wedding and will greatly impact your wedding pictures! Start the process a year before your wedding.
15. Invest in good and quality makeup
It is crucial that you invest in right and quality make up for your wedding make-up kit. There are many good brands in the market to choose from. For instance some most recommended brands are MAC, NARS, Giorgio Armani, Lakme, Revlon, Oriflame, CoverGirl, Too faced, Sephora, Urban Decay, Dior, Estee Lauder, Fenti, Maybelline etc. You can choose the one that suits you the best!
16. Take a test run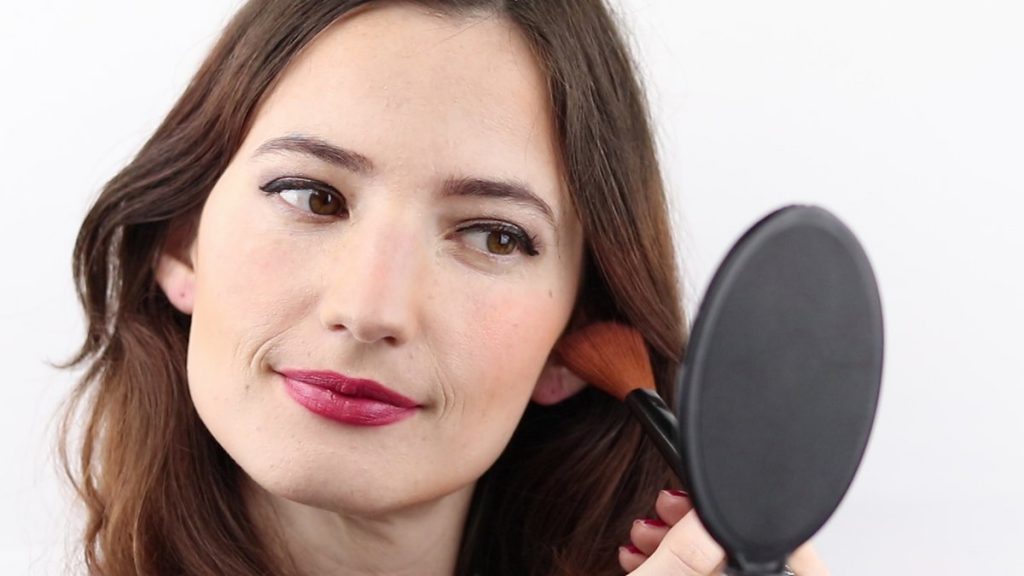 Investing in quality product won't be enough, it is also important to take a test run. You never know which makeup will react on your skin. Make sure you test out your beauty products several times before your wedding. Of course, any allergic reaction on the day of your wedding would be the last thing that you will want.
17. Do things at the right time
If you are planning to get Botox done or any other invasive procedures, make sure you get them done a month or at least three weeks before your wedding so that the residual bruising or swelling that often occurs totally subside. Besides, other therapies such as lasers used for hyper-pigmentation, fix tiny broken capillaries, and to tighten pores you can get them done as close as 1-2 weeks prior to your wedding.
18. Avoid trying new brands
Many a times it is seen that brides get enticed to see new brands and products, which is not a good sign. You should never try out new brands in the weeks leading up to your wedding to avoid any unwanted situation. So, avoid using new brands-including shampoos or makeup.
19. Your wedding attire should be perfect fit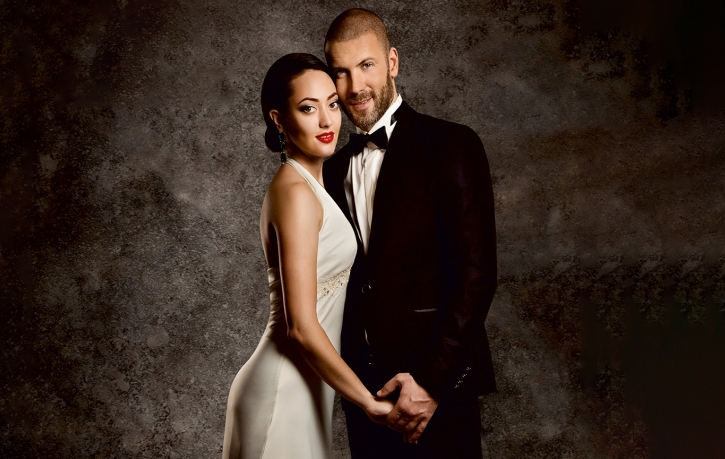 Yeah, it is very true that if you are not comfortable your mood will automatically be affected. So, while you buy your wedding attire make sure it is a perfect fit, neither too loose nor too tight. Because in any case it will create annoyance, which will lead to bad mood and further to bad wedding pictures. So, it is crucial that you spend money on the dress that fits you well. Some brides go for one size smaller imagining that they will look little slim in that, which is not good! Remember, happy brides make for the best wedding pictures!
20. Don't miss to have a trial run
Never ever trust somebody by their words, instead test them for what they say! Because, it is not necessary that you get the same that you see, especially in the case of makeup artists and hair-stylists. So, it is always better to have a trial run makeup session and hairdo. Also, don't forget to take the digital pictures of the same. It will help you have complete idea of how you are going to look at your wedding.
21. Be yourself and be happy to look your best
Last but not least, be yourself on your wedding, and you'll look gorgeous, beautiful and stunning!! There will be several things in your wedding which would not happen your way, but that doesn't mean that you will start stressing yourself out for them, instead forget everything and just focus on one thing that you are going to marry the person you have always wanted to!! Just avoid small little things, it's your day enjoying it completely and fully!!
Happy Wedding… ☺ ☺