Marriages are more than just the union of two people; they are also a relationship between two families who have accepted each other with a beautiful bond. To commemorate such an important day in your life, you should obviously consider sundry wedding surprise ideas for the bride to show her how much you love her.
If you want to surprise your bride on the day of your wedding day, then you're in the right place. Here, we've rolled out some epoch-making ideas for you to make your wedding day extraordinarily special.
Brides will surely be overwhelmed by these super cute ideas, which run the gamut from stunning gifts like a bouquet of her favorite flowers to a hamper full of goodies to the cutest gesticulation like an astounding slideshow of their favorite memories…
Check out these 23 most unique wedding surprise ideas for the bride…
1. Arrange for a Radio Dedication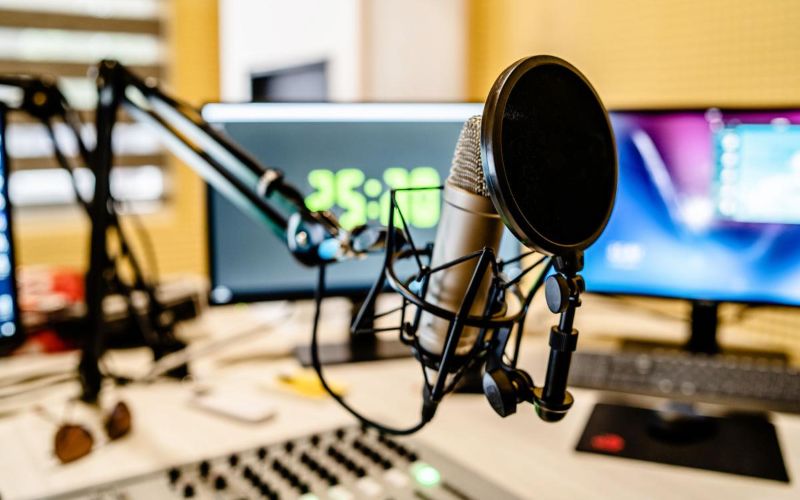 If you know the bride enjoys listening to the radio, this is the perfect time to surprise her. All you need to do is schedule a call from her favorite RJ while she's getting ready. Make sure the people they're getting ready with are aware of your plan so that they can turn on the radio. The bride will undoubtedly appreciate your surprise.
2. Make Contact with her Favorite Celebrities.
If you know the bride is a fan of a movie star or a sports figure, this is your chance to surprise her with a message from her favorite celebrity. Simply contact the PR of your partner's favorite celebrity and request a message from them – it could be a signed picture or a video message. Surprise the bride with it on your wedding day. It'll be a hit with her!
3. Plan a Mini-Moon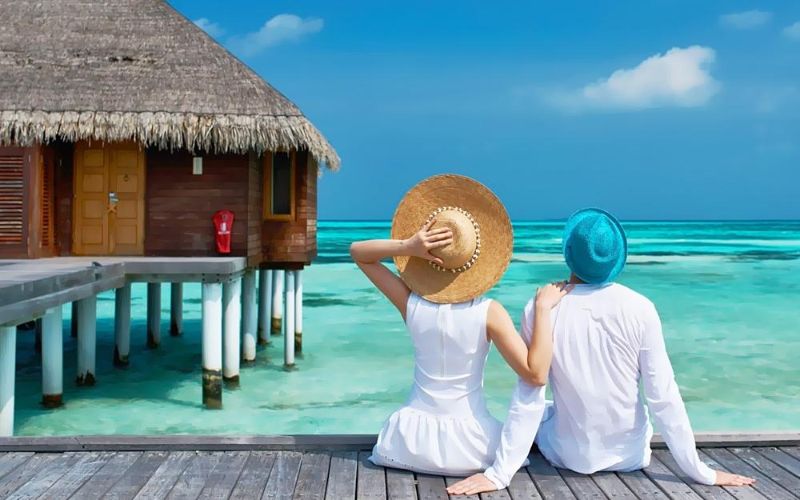 If you've already decided to take your honeymoon six months after your wedding, surprise your bride with a short jaunt to her favorite destination. Short trips are not only worthwhile for relaxation after a wedding, but they also make a lovely wedding surprise for the bride.
4. Prepare her Favorite Song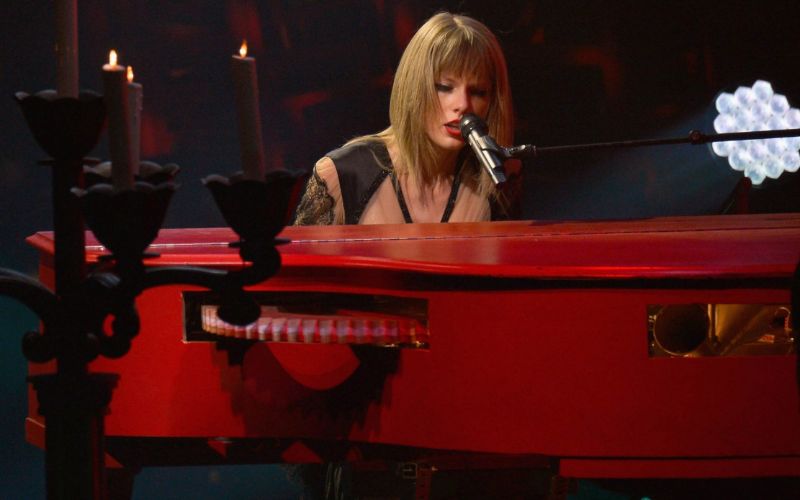 Music is the best way to express your emotions and feelings for someone. If your partner enjoys listening to music, use it to surprise her at the wedding. Prepare her favorite romantic song and sing it on the wedding day. You can even compose a song for your significant other to surprise her on the big day to make her feel extra special.
5. Customize her Wedding Accessories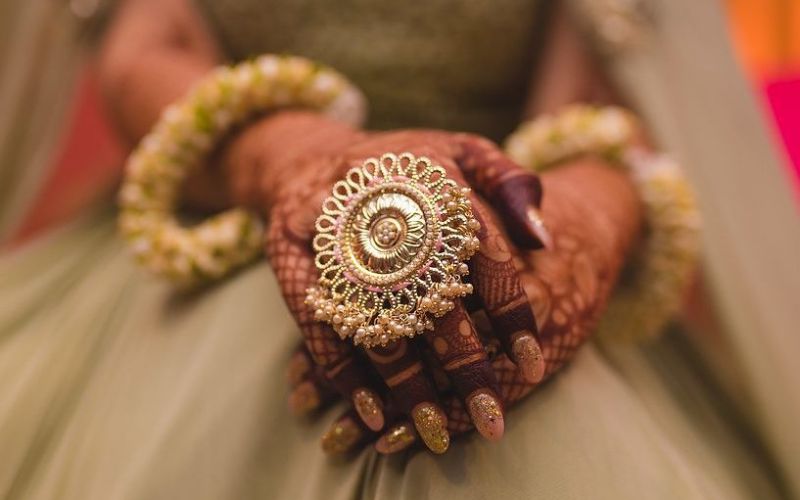 This is a one-of-the-kind wedding surprise idea for the bride. If you do it correctly, it can turn out to be a big hit for you. Simply steal your bride's shoes before the big day and have a personalized message etched on them. Just handwrite a message or your emotions on the sole of your mate's shoe that she'll enjoy reading. It's easy; she will go schmaltzy.
6. Book her Favorite Band
Another great way to surprise the bride on her wedding day is to book her favorite band. It's almost always worth doing if your partner has your heart set on something and you're willing to make that thing happen. Simply book your bride's favorite band – it'll be the best way to surprise her at the wedding reception.
7. Surprise her with a Honeymoon to her Favorite Destination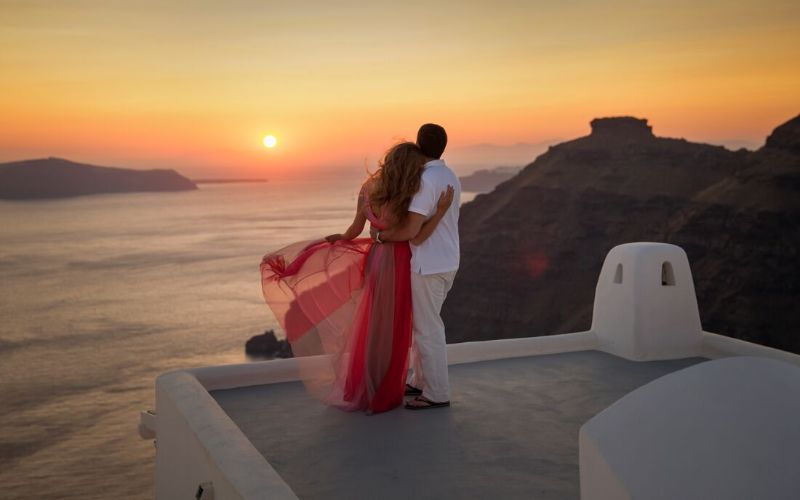 The honeymoon is often overlooked in the midst of wedding planning, so imagine a bride's surprise when she discovers you have planned a honeymoon to her favorite destination. Make it happen!
8. Plan a Midnight Feast
Often, in the midst of wedding festivities and chit-chatting with guests, the couple fails to eat enough food. Planning a midnight feast for yourself and your better half can be a hearty surprise idea in such cases. The bride will appreciate you for this one. All you have to do is to ask your venue or caterer to keep some food on hold for you, along with a bottle of champagne that you can take back to your room at the end of the night. You two can enjoy the delicious midnight feast together as you toast your big day.
9. Hand Write a Romantic Note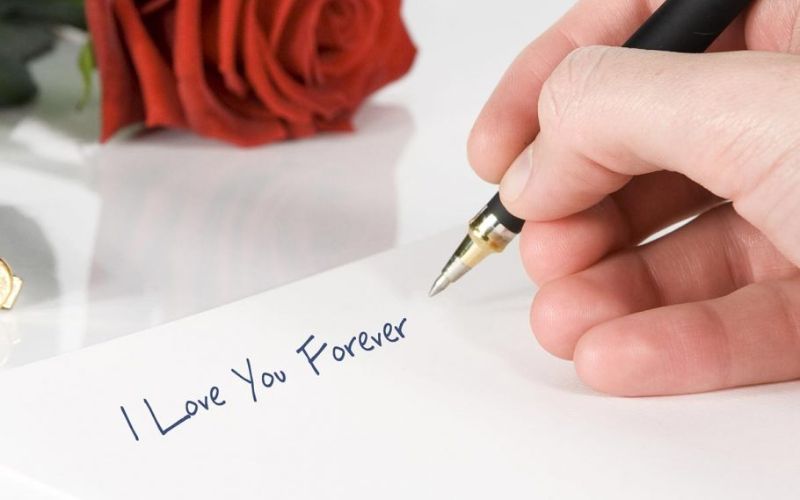 This would be one of your ring bearers, bridesmaids, or flower girl's duty to accomplish. Handwrite a romantic note to your partner and have it delivered to them at the altar by the flower girl, ring bearer, or bridesmaid. A simple handwritten note that says, "I can't wait to marry you," just before saying "I DO" can truly bring tears to one's eyes.
10. Breakfast in Bed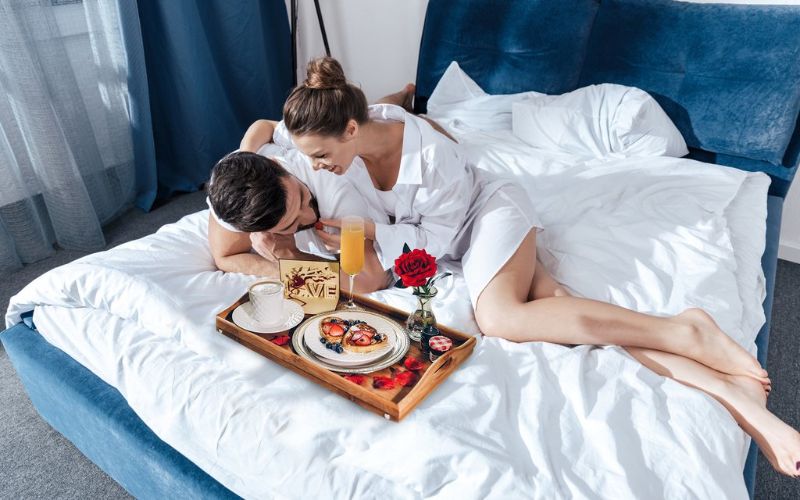 Imagine how surprised your bride will be to find her favorite delicacies served in bed in the morning following the romantic wedding night. If you are staying in the same hotel on the morning of your wedding, arrange for a surprise breakfast to be delivered to your room. Order all of her favorites, and if you want to make it extra special, add Mimosa.
11. Have her Favorite Flowers Delivered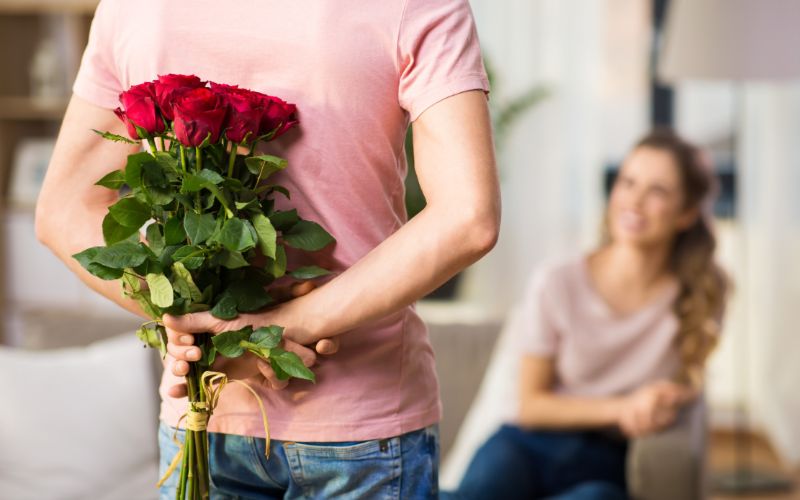 Even a bouquet of flowers can be momentous. Simply order your partner's favorite flowers and have them delivered to her while she is getting ready, along with a sweet message such as "I cannot wait to see you" or "waiting for you at the altar," etc. Isn't it a lovely surprise?
12. Get Your Rings Engraved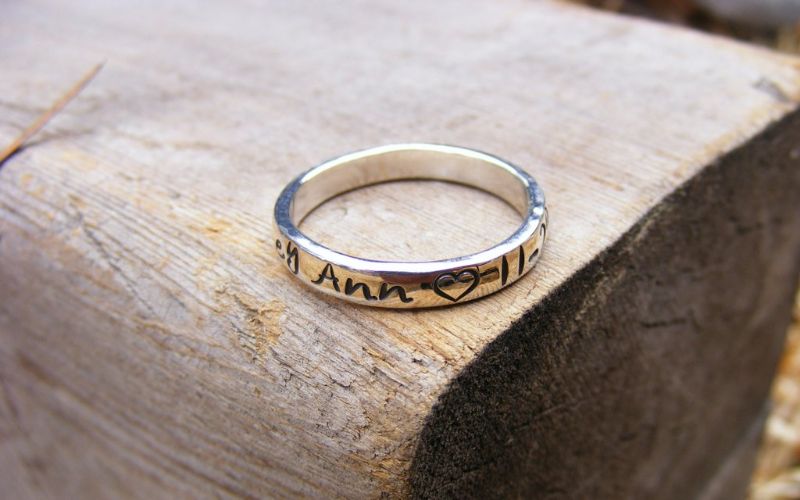 It is yet another romantic wedding surprise idea for the bride. Before the ceremony, steal your wedding rings and have them engraved with something meaningful – like the date you met, a favorite song lyric or quote, or simple "I love you," can do. To begin, you can look up for beautiful inspirational quotes about love and marriage on the internet.
13. Love Notes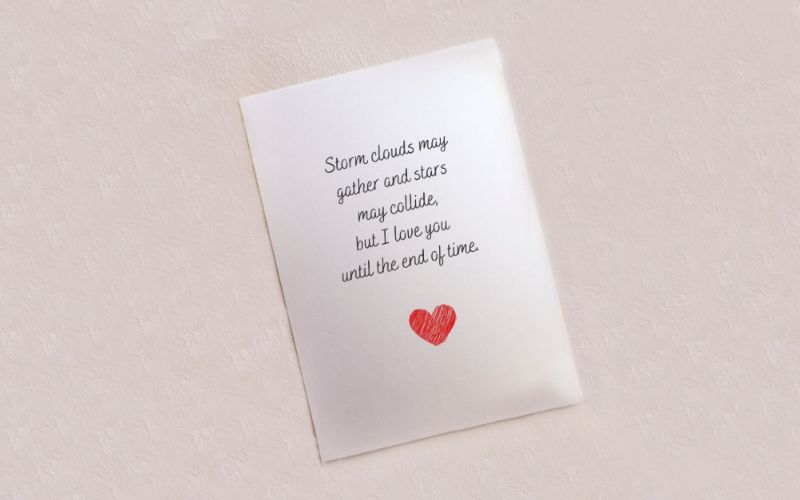 Collaborate with a bridesmaid to surprise your bride throughout the day with secret love notes. Isn't it a lovely way to surprise your bride on her wedding day? All you have to do is write a few personal love notes to your bride and work with a bridesmaid to deliver them throughout the day. For example, have her deliver one when she wakes up, one when she gets ready, one when she enters the church, and so on. Throughout the day, surprise her with your lovely handwritten notes.
14. Surprise her with a Recorded Message
These days, recorded messages are popular. Consider filming a romantic marriage proposal for the bride to watch on her wedding day for the surprise of a lifetime. It will undoubtedly make her the happiest on the wedding day.
15. A Love Letter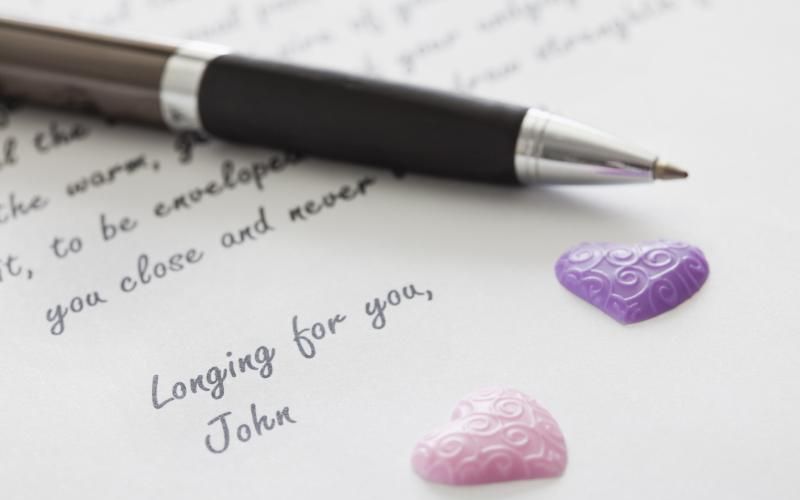 If you don't want to go overboard when surprising your bride, write a heartfelt love letter for the surprise of a lifetime. Simply write a love letter to your bride and read it to her right before the first look on the wedding day. Handwriting the letter will add a personal touch.
16. List 100 Reasons You Want to Marry Her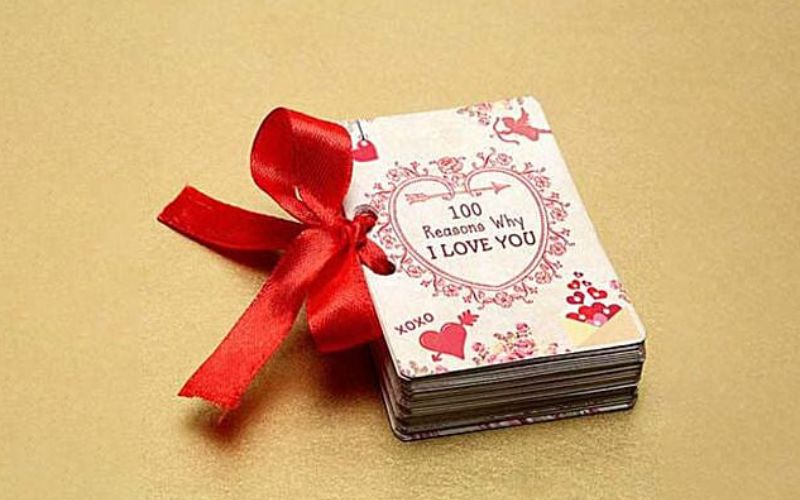 Surprise your bride with a list of 100 reasons why you want to marry her. Is that too much for you? It won't take much of your time, so don't worry about it. When you love someone, you will have a plethora of reasons to marry the girl of your dreams.
17. Slideshow of Memories and Milestones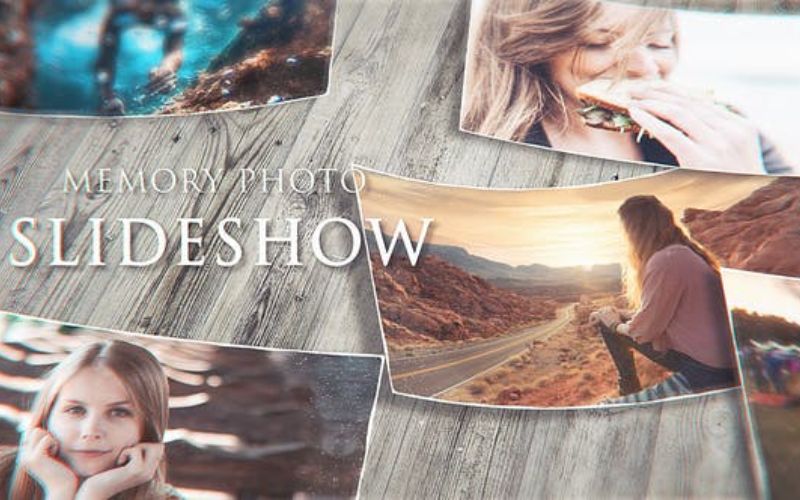 To surprise your bride, gather all of your memories and milestones. Make a slideshow of all the photos from their first meeting to your engagement. You can even include your achievements in the slideshow. Isn't it a sweet way to relive those happy moments once again?
18. Personalized Wedding Vows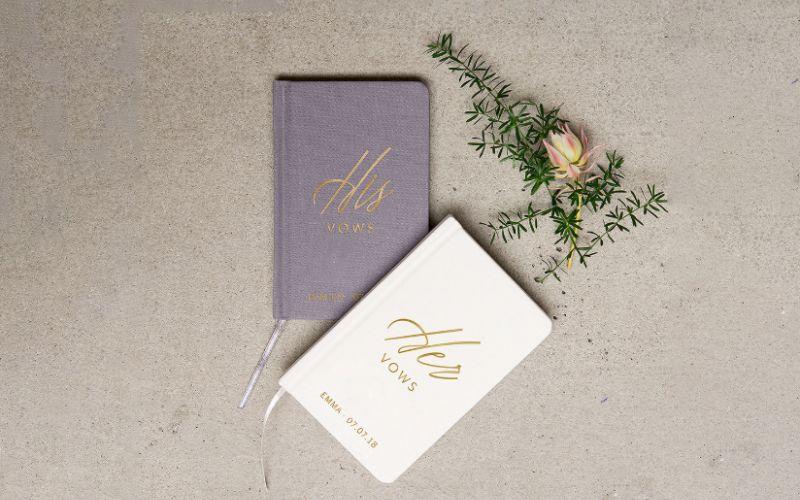 Wedding vows are more than just words; they are an important—and personal—part of the wedding ceremony. They are a commitment you make to your significant other. However, you are not required to follow any rules; after all, it is your wedding! Make up your own wedding vows. It will almost certainly bring your bride to tears.
19. Surprise your Bride with Your Dance Moves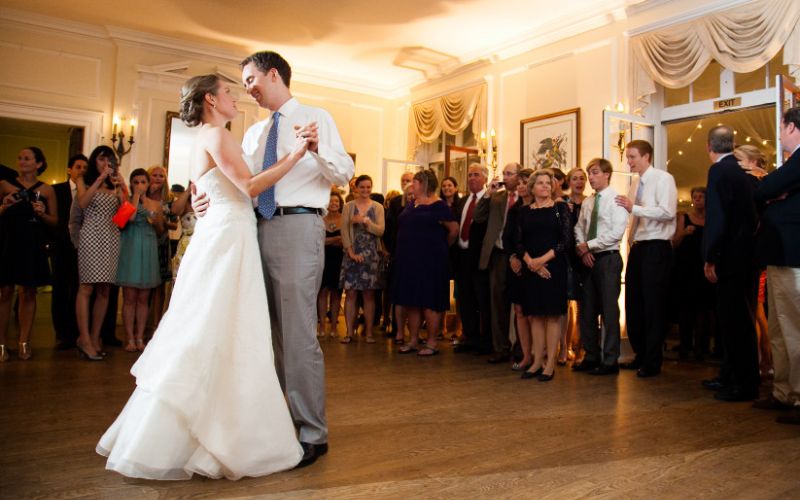 One of the best wedding surprise ideas for the bride is a choreographed dance. Choreograph a romantic dance to surprise your bride on the wedding day. To perfect your dance moves, consider hiring a choreographer or enlisting the assistance of a dancer friend. This will be one of the most epic wedding day surprises ever!
20. A Day at the Spa for Unrestricted Relaxation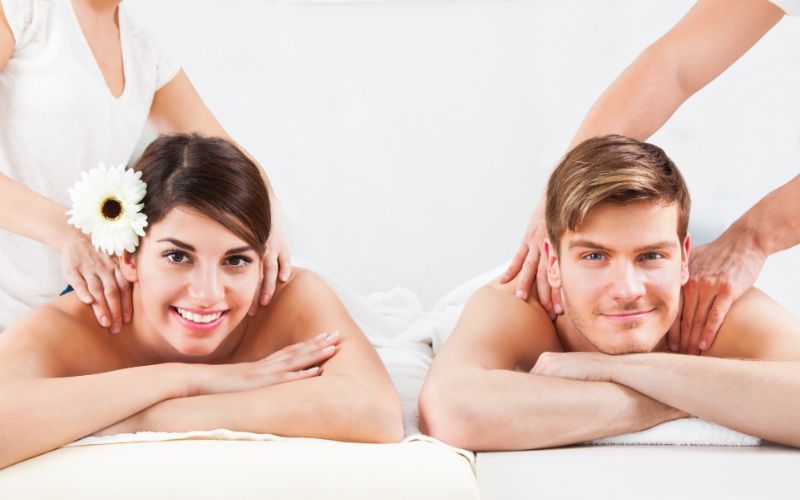 Another fantastic wedding surprise idea for the bride is a spa day. There is hardly any time for the bride to relax on her wedding day amidst all of the craziness. A surprise spa treatment is an excellent gift for your bride to let her relax and rejuvenate.
21. Surprise Her with a Tantalizing Gift Box Full of Bridal Goodies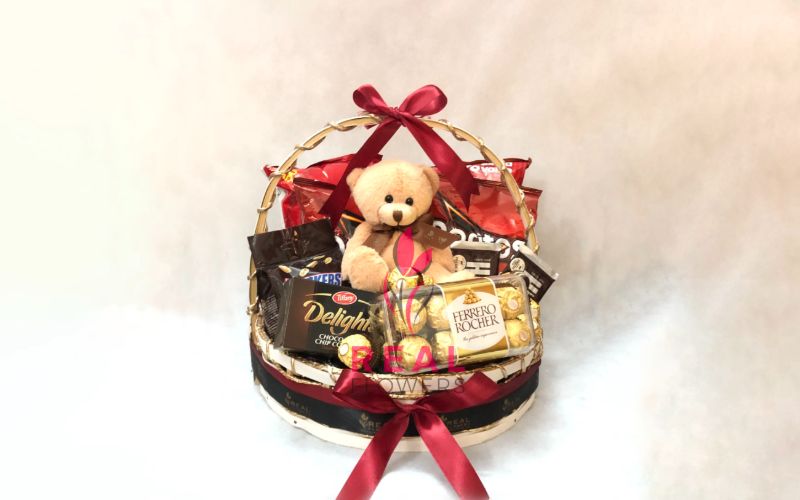 On the day of the wedding, a tantalizing gift box full of bridal goodies will delight her. It is an ideal wedding surprise for the bride.
22. Bangle Bracelet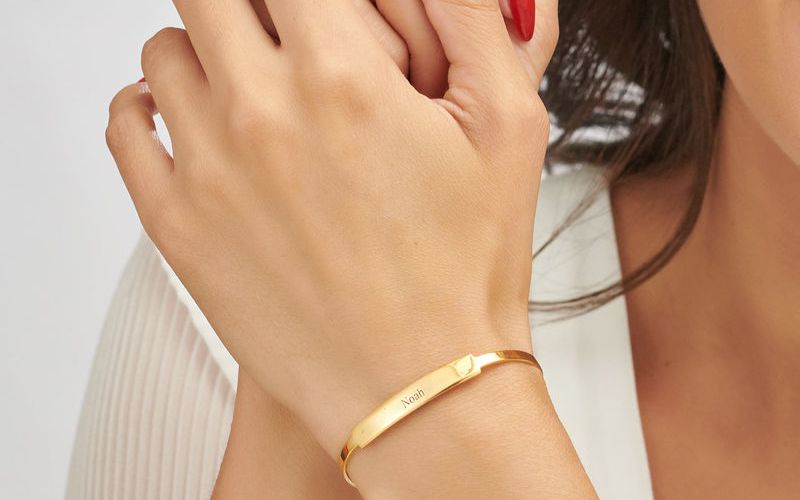 Surprise your bride with a beautiful bangle bracelet on the wedding day. It's a great wedding surprise idea for the bride to live in the moment of an exciting time of her life. The Bride Charm Bangle makes for the perfect bridal accessories to mark a special occasion. This expandable bracelet in RAFAELIAN SILVER Finish has a diamond-inspired design with the phrase 'Happily Ever After' accented with Swarovski crystals. You can even buy a bracelet that can be customized to your needs. Give this gorgeous surprise to your bride as she gets ready for her special day.
23. Fireworks Display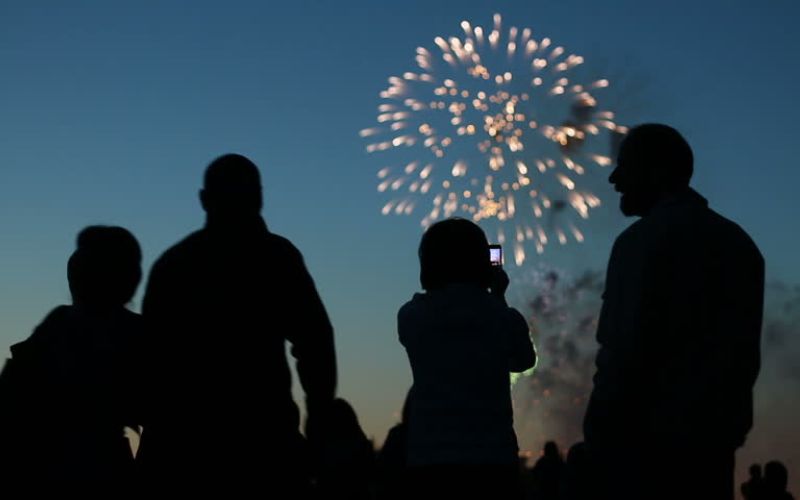 If you really want to go above and beyond to surprise your bride, a fireworks display is a fantastic idea. At the end of the night, surprise your better half with a fireworks display. You can hire professionals to put on a romantic firework display to cap off the evening.
Bringing it all together…
You can use these 23 wedding surprise ideas for the bride to surprise her and make her day even more special. All of these are tried-and-tested surprises that any bride would love to have on her wedding day.
Grooms, please share your thoughts on these surprises in the comments section. How do you intend to make your bride feel special by surprising her?
Happy Wedding… ☺ ☺