Just imagining spending a lifetime with your better half is beautiful, then why not make it happen as well? You are all prepped in mind to take things to the next level with your better half. Is the hurdle now left the place where you will stage your dreamy proposal? From subtle yet dreamy to enormous and with a little more flair, we have put together a list of the 16 most romantic places to propose in the world.  
It's intimidating to plan a proposal. Choosing the ideal location to pop the question can be nerve-wracking, even if you are confident in the answer you will receive. However, you shouldn't worry since we've got some incredibly mind-blowing ideas to share with you.
Each of these 16 locations is perfect for creating lasting memories and celebrating a special anniversary years later. Take a look…
Table of Content
Top 16 Places In The World To Propose
1. The Shard, London
At number 1, we have the Shard, located in London. Undoubtedly, London is enormous; its periphery is roughly ten times that of Paris. Given the abundance of beautiful architecture, breathtaking parks, and storied past that can be found just about anywhere in the city, the task of choosing a location to pop the question can seem overwhelming. If you're going to London, you might as well take in the whole city. However, popping the question on top of the UK's tallest building – The Shard, will make for a wonderful proposal. Visit the 'View from the Shard' deck on the 72nd level with your special someone. You'll even find six superb dining venues that are sure to impress your soon-to-be wife. You can also stay at the Shangri-La Hotel, which is conveniently situated within The Shard.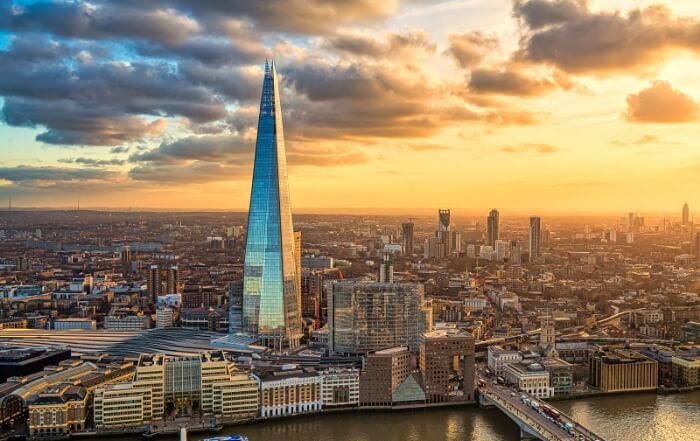 2. Bow Bridge, New York City
If you want to avoid places packed with tourists, then the Bow Bridge is for you. The Bow Bridge is in the New York City. It is a gorgeous location to get down on one knee and pop the question. Facing The Lake, which is filled with a wide variety of wildlife and visitors, is just what you need. Consider staying at the Times Square Edition for an enjoyable proposal and vacation. You will have plenty of time to make wedding plans as the area is magnificently spread over 52 acres. Not missing the famous cherry trees is highly recommended if you're visiting between April and May.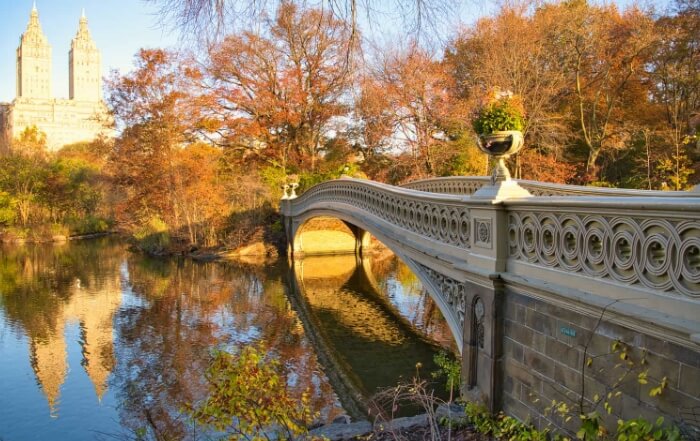 3. Rome, Italy
Rome is indeed one of the ideal locations for your desired proposal. But just like you, there will be other visitors as well. It is always flooded with people. Some like to take your perfect spot of the proposal as their selfie spot. Be it the Spanish Steps like in Roman Holiday or near the Trevi Fountain; you will always find it brimming with people. To avoid getting into such awkward situations, make your way to the Giardino, also known as the Orange Garden. Giardino is located on Aventine Hill. It is as desirable as others and less populated. Orange Garden is the best location for a bottle of Italian wine, a delicious picnic dinner, and an engagement ring. With some of Rome's most breathtaking vistas, the Raphael Hotel is an excellent location for a celebration drink and your stay.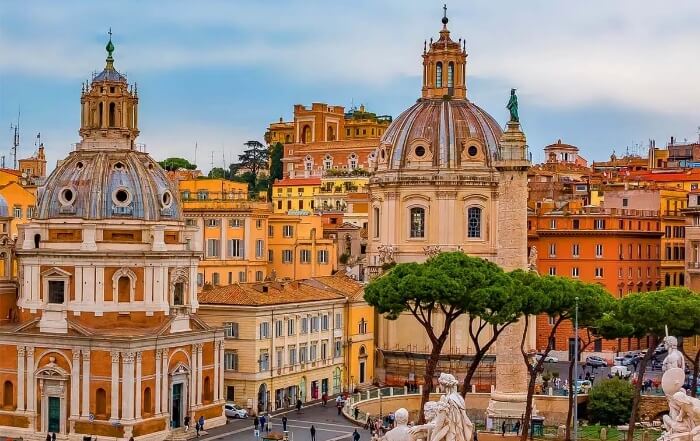 4. Lake of Love, Bruges
Bruges is like something out of a dream, and the "Lake of Love," also known as Minnewater, is a dazzling setting surrounded by trees and beautiful buildings, making it perfect for a proposal. According to locals, the lake was named after a young woman named Minna, who was head over heels for a boy from an enemy tribe. But sadly, she passed away of heartbreak as they were destined to remain apart. People believe if you kiss your better half on the bridge over the lake, your love will remain forever. It was the ideal set-up for the impromptu proposal. When in Bruges, stop by one of the plethoras of delicious chocolate shops and take your treats with you as you take a leisurely stroll through the city.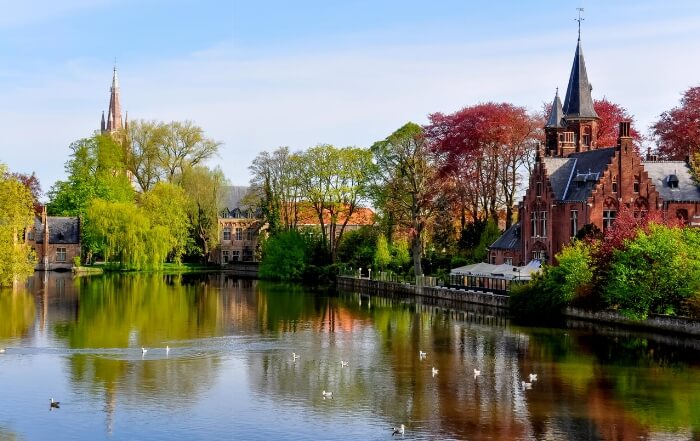 5. Northern Lights, Iceland
Proposing in front of the Northern Lights in Iceland is an experience that won't soon be forgotten. However, it does require some preparation. September and April are the greatest months to visit Iceland. You will love to spend as much time as you want in Iceland during these months. This is the time when the skies are clearest there. Popping your life's most important question while catching a glimpse of the aurora borealis, often known as the Northern Lights, will be wonderful. Landmannalaugar is a wonderful nature region with geothermal springs and excellent vantage points for sightseeing. The Icelandic Tourist Board also offers a great guide. Close to the harbor, The Grandi by Center Hotels is a great choice for your stay in Reykjavik.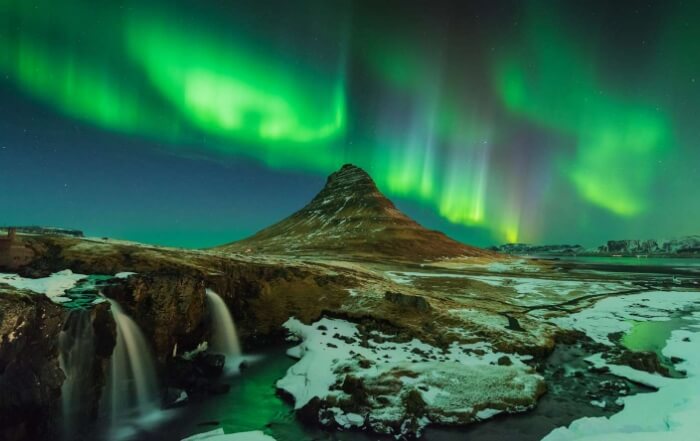 Aslo See: Watch out! These Signs Indicate That He is Going to Propose You
6. Santorini, Greece
This list will be incomplete without Santorini in it. Santorini is renowned for its breathtaking sunsets and picture-perfect settings, making it a popular tourist destination. You can consider proposing your better half in Imerovigli. Imerovigli is a small village on the island of Santorini, with very few people. It is famous for its tranquility and traditional Greek architecture, with its white and blue-domed homes. Skaros Rock in Imerovigli is the perfect place for a proposal. You may go up to the top and enjoy a picture-perfect sunrise or sunset, depending on when you go. Also, if you are looking for luxury and relaxation, then the Honeymoon Petra Villas in Santorini is the epitome of stunning views and spacious suites. Spend an unforgettable evening with a martini in hand while watching the sun go down from a rooftop bar.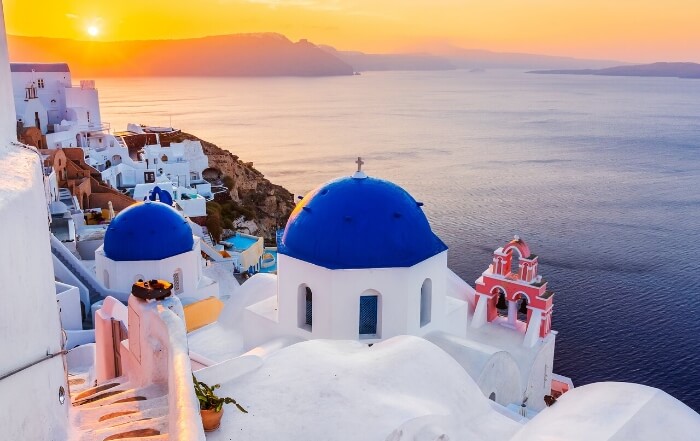 7. Paris, France
Although it may be a cliche to propose in Paris, it always tops the list. If you want to go by the rules, then you can visit the Eiffel Tower. But if you want to make your proposal unique and special, then opt for the old Pont Neuf (literally "New Bridge") in the City of Light. This bridge, despite its name, is older than any other crossing of the Seine River. Believe it or not, it has served as a romantic destination for almost 400 years. The golden light of night casts a romantic glow over the riverbank buildings, making it an ideal time to pop the question.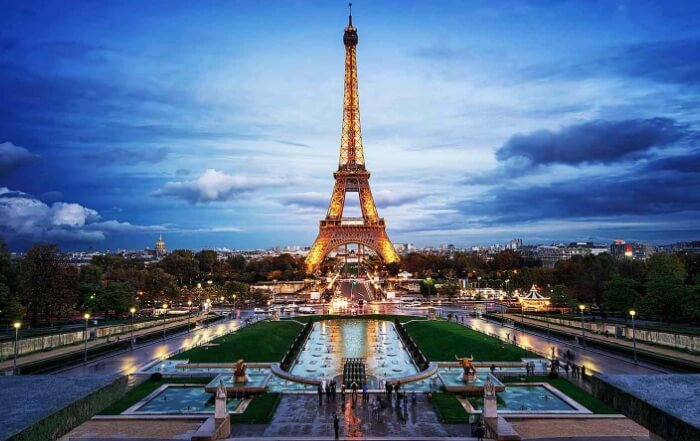 8. Ashford Castle – Cong, Ireland
It should come as no surprise that Ashford Castle, which is known all over the globe as one of the best locations for a wedding, also provides one of the most romantic settings in the world to propose to your fiancé. On the off chance that you can stand to remain, you'll have the option to enjoy those middle-age palace dreams by going for horseback rides on the rambling property as well as getting a charge out of travels on the lake. The guestrooms, which are located in the oldest part of the castle and date back to the 13th century, feature ancient fireplaces and spear bathtubs. The apartments inside the flip mansion are the embodiment of love.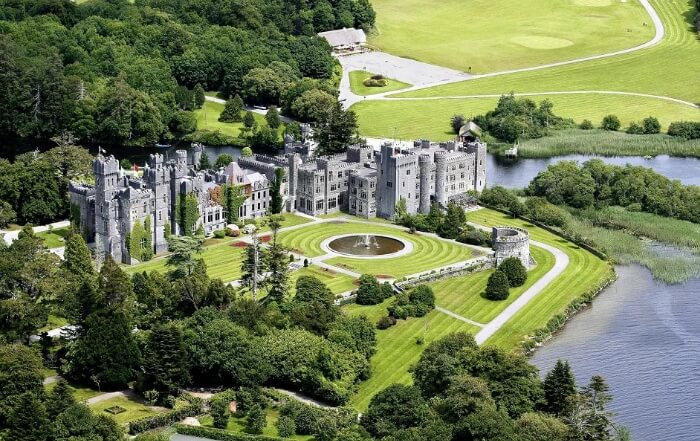 9. Mendocino, California
About four hours north of San Francisco, in the coastal Victorian village of Mendocino, you'll find Mendocino Coast Botanical Gardens. The picturesque town is known worldwide as a haven for lovers. It is located on the edge of the Pacific Ocean. You will find an abundance of grand Victorian houses built in the 1850s in the New England style. The botanical gardens, located just north of town, may be the best place in the region to pop the question. Canyons, marshes, coastal bluffs, a pine forest, and an abundance of plant and floral collections fill the 47 beachfront acres. You'll find a park seat with a view of the ocean at the end of a winding route through a field of beautiful flowers. This is the pinnacle of perfection!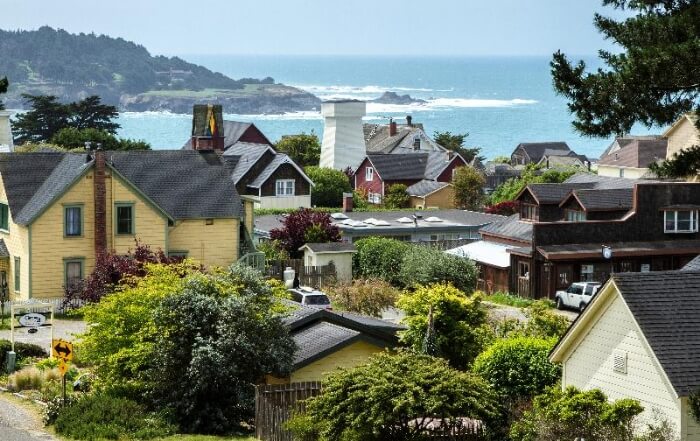 Also Read: How to Propose a Guy – Know Unique Ways to Propose a Boy
10. Bora Bora, French Polynesia
When we talk about places flooded with romance, the delightful Bora Bora Island is elite. It has been ranked as the most romantic island in the world because of its breathtaking natural beauty. This secluded and less explored place offers plenty of luxury services. Overwater villas perched above turquoise lagoons make Bora Bora one of the world's most sought honeymoon destinations. Besides, if you really wish to level up your proposal, you can take a private sailing excursion around Mount Otemanu on the island's most stunning lagoon. Have a glass of champagne and watch the sun go down while you take your relationship to the next new level.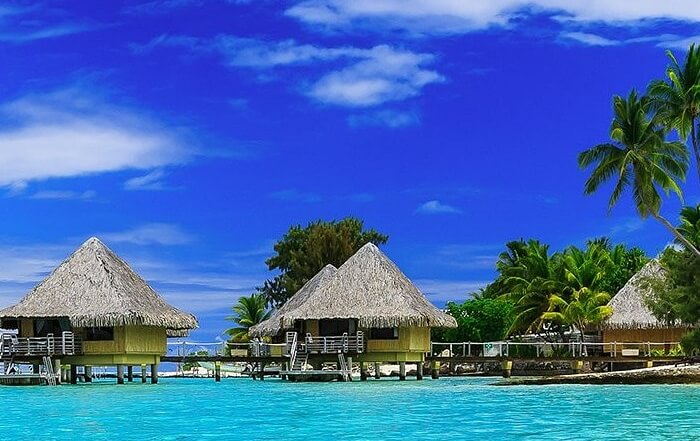 11. Bavaria, Germany
Neuschwanstein Castle is one of the most popular sites along Germany's "Romantic Road." It can be found in the little village of Hohenschwangau, which is located near Füssen. Surrounded by a lush forest, there are hiking paths that go to it. Take your better half to the Marienbrücke Bridge, which is just half a mile away. The 1845 bridge was erected right between two sheer cliffs, and it is from this vantage point that you will get the best picturesque View of the castle. In addition to being situated on the "Romantic Road," Hohenschwangau is a destination that should not be missed if one wants to take in the beautiful sights of the Alpsee and the mountains in the area.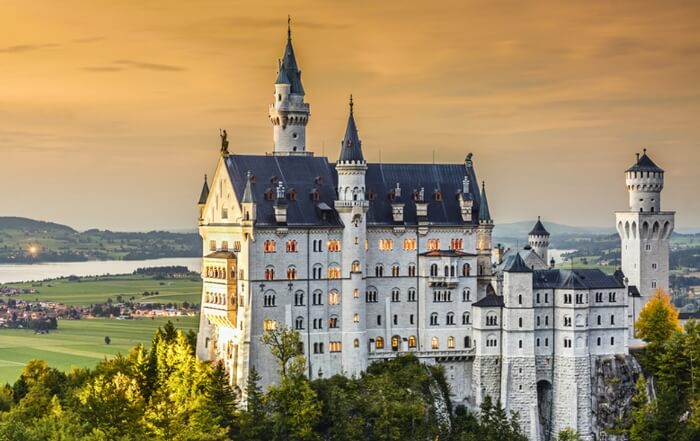 Also See : 20 Best Places to Elope in Europe to Pledge Love
12. Hamilton Island, Australia 
At number 12, we have Hamilton Island. It is located in Queensland and near the Great Barrier Reef. The best part about this place is that it does not allow cars, making it ideal for a serene wedding proposal. The area is primarily covered in lush vegetation, white sand, and waters with a turquoise hue. It is indeed one of the most romantic places to propose to your sweetheart since it offers a complete sense of seclusion. Besides, you will witness the highest level of luxury and astonishing views of the surrounding area. You could reserve a room at the world-famous Qualia Resort and pop the question to your significant other while swimming in the infinity pool there. Alternatively, you could reserve a private yacht, have a romantic cruise along the water, and then propose.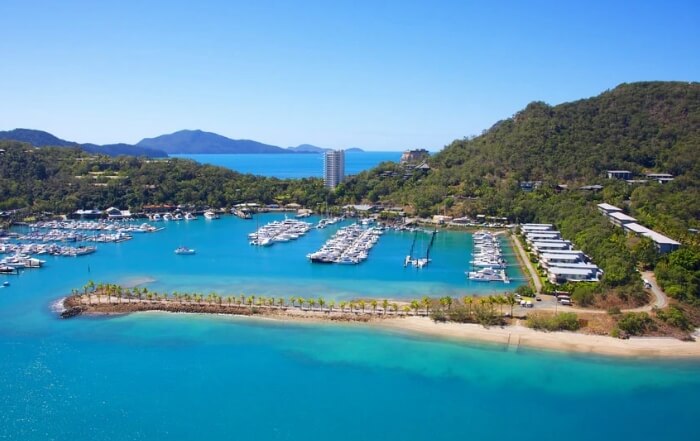 Also see : Top 25 Most Romantic Ways To Propose Your Girl
13. Huvafen Fushi, Maldives 
Huvafen Fushi is a beautiful beach resort in the Maldives where you can consider proposing to your better half. This beach resort, which is located in North Malè, exemplifies the Maldives' penchant for both luxurious living and passionate pursuits. Whether you believe it or not, the days and nights in this location are equally stunning. Any time of day would be appropriate for a marriage proposal. Being one of the most romantic sites in the world, it even offers numerous ways to propose to your fiancé. Make a reservation for a soothing spa treatment in the underwater treatment room if you are someone who believes in lavishing on their partner. Alternately, reserve a table at a secluded restaurant with a view of the night sky and discuss how you feel while you are pampered in the lap of luxury.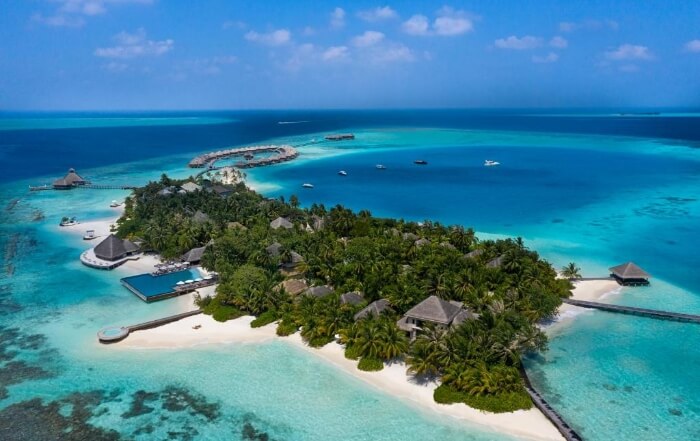 14. Gardens by the Bay, Singapore
Singapore is undeniably one of the best places to propose to your partner. The Gardens by the Bay is one of the stunning places to propose your better half in Singapore. If you're planning a unique proposal, join in on the fun and activities in this teeny-tiny island republic just off the coast of Malaysia. The park that is home to the Supertrees, which are forest sculptures that are magnificently lit up at night, is one of the unique settings for a marriage proposal. You would love to take a stroll with your significant other and enjoy all the stunning views.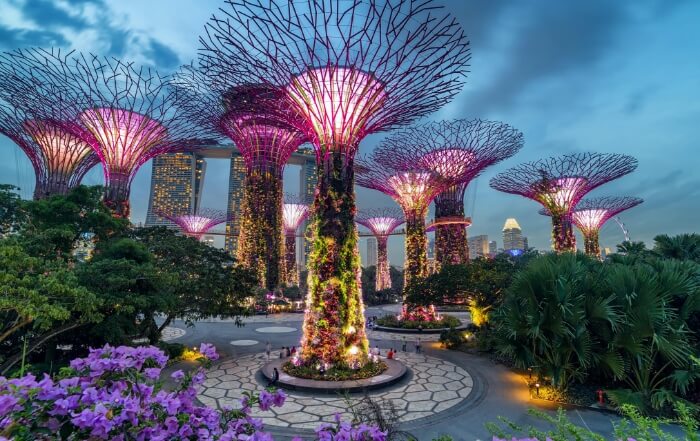 Also See: The Most Stunning Places You Must Visit for Your Bachelorette Trip
15. Lake Pichola, Udaipur
The sight of a lake's glittering lights against the backdrop of a beautiful sunset is mesmerizing. As you approach the lit skyline of Udaipur, which is peppered with mansions, you will be filled with wonderfully gorgeous sentiments. You will love to propose to your better half in the most romantic setting ever. Also, you will find yourself unable to stop complimenting the person you love. You will not only have the opportunity to marvel at the majesty of the majestic palaces here, but you will also naturally bring out those sentiments that you have been suppressing for a long time.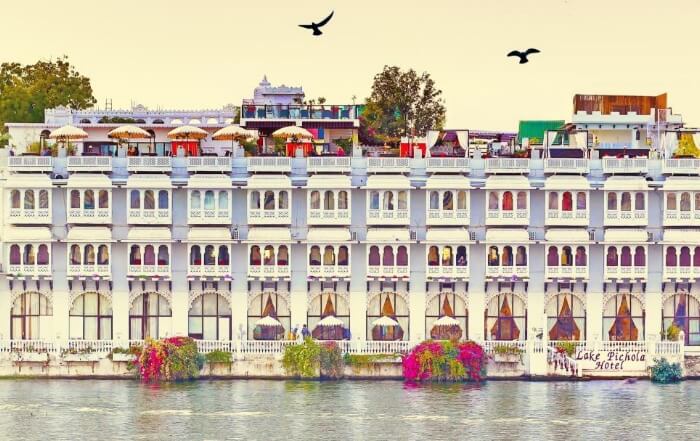 Also See : Ultimate Guide To Popping the Question – A Journey of Love
16. Venice, Italy
Last but not least, we have on the list is Venice. Many renowned actors have already tied the knot in Venice. Some even went on a honeymoon; as a result, it became famous for its romantic vibe. So, why don't you consider proposing to your better half in Venice and making it a unique proposal for life? It is an ideal location for a unique wedding proposal. Venice's hidden bridges, cobblestoned alleys, and picturesque gondola-filled canals exude an overwhelming amount of romance. Your partner will not take much time to say 'YES' in such a lovely setting. Piazza San Marco, also known as the Doge's Palace, is one of the best places to propose. It is located in the picturesque city of Venice and is home to spectacular views of the fabled lagoon.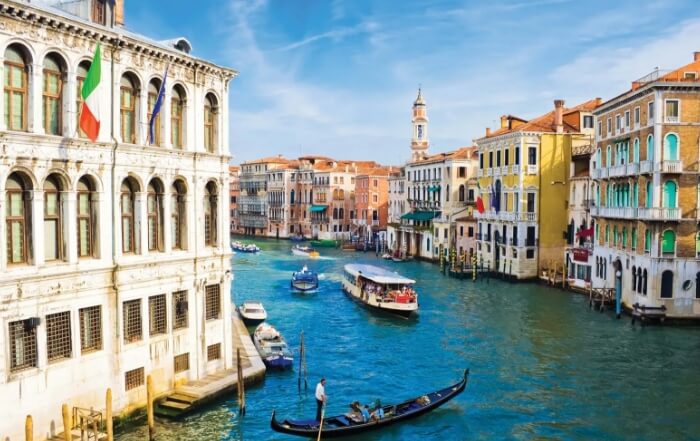 Wrapping it up…
So, these are the 16 most romantic places in the world to propose to your better half. Of course, you would want to make your proposal a unique one. All of these places are picked keeping your unique needs in mind. So, what are you waiting for? Just book your favorite location and take your partner there to ask the most important question of your life! 
Happy Proposing… ☺ ☺