Every girl wants to dazzle on her wedding day. They go to great lengths to look gorgeous on their special day.
After their engagement, the majority of would-be brides settle into a routine-bound life.
And why not?
After all, their wedding is the greatest event of their lives, and they should do everything to make it the best. There will be many events and activities from the pre-wedding to the post-wedding session, and the couple, particularly the bride, will be the center of attention at all of them.
So, if you're looking for ways to make the most out of it or have set bridal goals to look your best at your wedding, then this article is for you.
Scroll down to read the full article. Here, we will cover all the aspects of your wedding to have all your bridal goals covered.
So, ready to find out?
Let's get started…
Table of Contents
I. SHOPPING
II. BODY
III. FACIAL SKIN
IV. HAIR
V. TEETH
VI. HANDS, NAILS & FEET
VII. EYES
VIII. BRIDAL MAKEUP
The Bottom Line
I. SHOPPING
Every girl loves shopping, especially bridal shopping. You must have bridal goals for shopping as well. But, know that bridal shopping is not the same as regular shopping. You need to be very careful while you buy for your wedding. So, we suggest making a list of items that you want to buy. You'll need to buy several items, such as bridal outfits, bridal jewelry, makeup, shoes, etc. Also, create a wedding budget for bridal shopping and accordingly spend your money.
Take a look at the list of things you'll need to buy:

1. Bridal Attire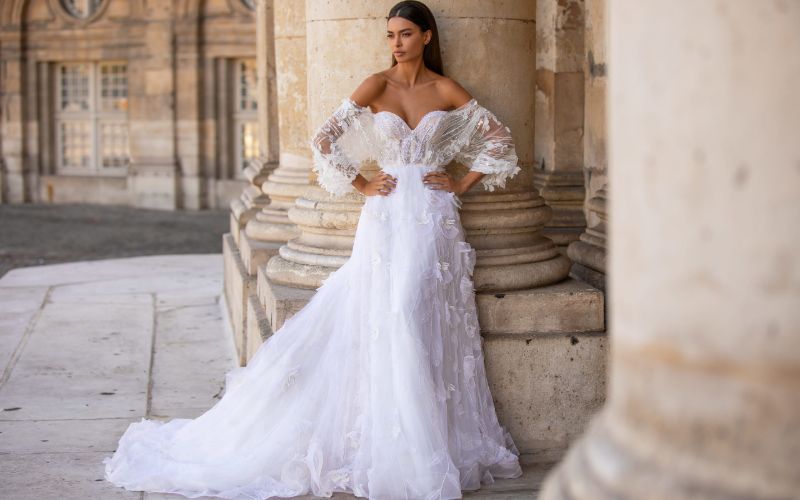 Wedding shopping is important. Whatever you will buy for your D Day will impact your overall look significantly. Therefore, it is crucial that you spend your money on the right bridal attire.
You might have loved your friend's bridal outfit a lot, and you might be tempted to buy the same dress. But we would suggest you control your emotions.
Don't mind my words.
Understand that every bride is unique in her own way. Your physical characteristics may differ from hers. Your friend may have worn an A-line gown; it will most likely not look good on you. Why not try on a ball gown or another style that flatters your figure?
Yes, we want you to look your best, and we believe you do, too. Therefore, the rule of thumb is to never be swayed by others. Look for a dress that flatters your body type rather than what flatters others.

2. Bridal Jewelry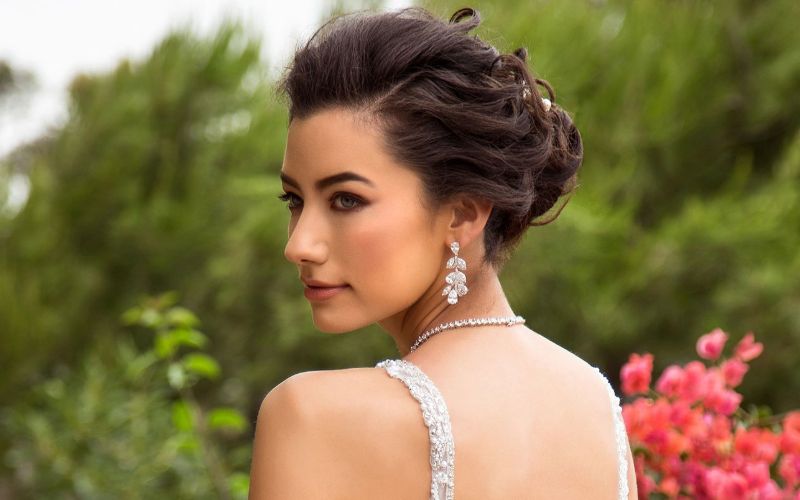 Everything, from the clothing to the jewelry, should be flawless. Shop for wedding jewelry that is as stunning as you are. Bridal jewelry styles range from simple pearl wedding jewelry to large statement pieces. All you have to do is choose the one that will perfectly illuminate your special day.
Consider your personal style, gown, and other accessories when selecting your wedding jewelry. You can opt for pearls, crystals, diamonds, etc. Make sure whatever you choose complements your style. Pearls are great to create an eclectic look, while crystal pieces are gorgeously glam and will add sparkle and shine to your special day. The choice is yours! Balance is essential, so make sure your bracelet, necklace, and earring choices complement your dress and other accessories.

3. Bridal Makeup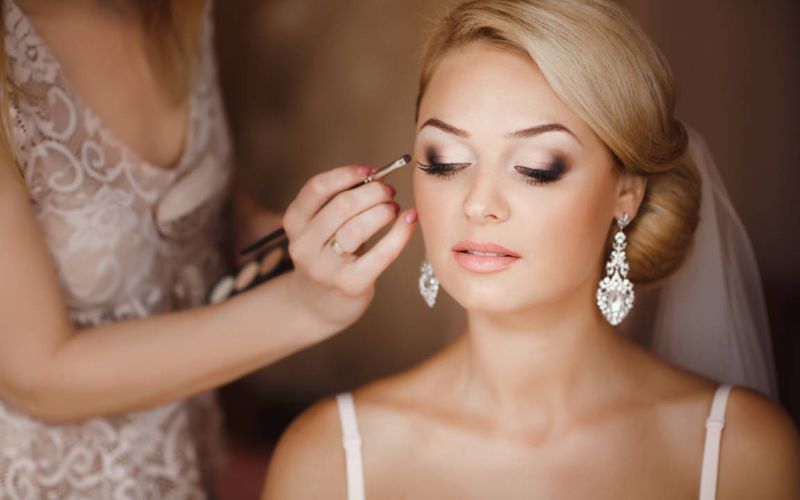 How could I overlook the makeup, which creates a nice link between the bride's gown and the ornaments? Yes, aside from wedding gowns and jewelry, the most important thing for a bride for her special day is a perfect makeup kit that she can use even after the wedding.
A bridal makeup kit is essential not only on the wedding day but also after the wedding. Following the wedding, there will be numerous events, invitations, dinners, and lunches to attend. And it is almost obligatory for a bride to look beautiful even after the wedding.
Make sure to invest in high-quality makeup products. Do not waste money on products that you don't need. You can consider reading our article on MUST-HAVE makeup items.
Also, choosing an experienced Bridal Makeup Artist is indispensable. Make sure you choose the best makeup artist in the town. The best doesn't mean expensive!

4. Bridal Shoe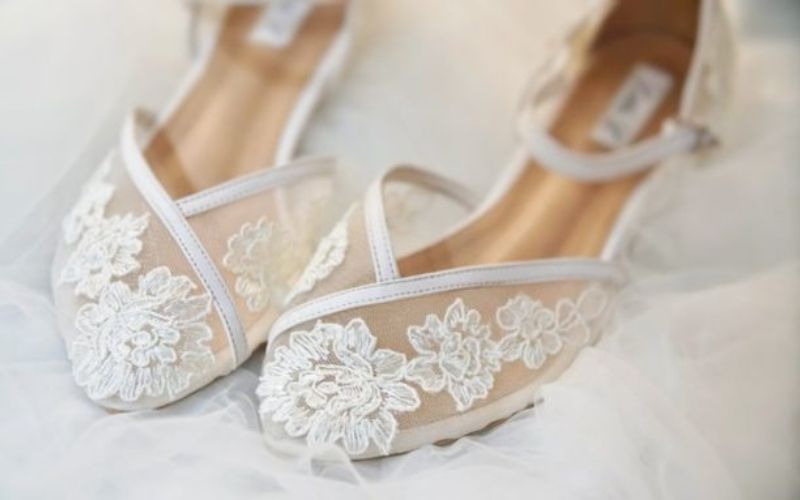 Finding the best type of bridal shoe to go with her gorgeous gown is the topmost priority for every bride to complete her wedding day ensemble. Some brides would prefer to go with fashion, while others would opt for comfort. Whatever your priorities are, your wedding-day shoes play an important role at the end of the day. Know that you're going to wear your bridal shoe for a very long time, like throughout a solid 15-plus hour.
So, make sure you buy the right footwear for the day. Don't just be enticed by the style; see your comfort as well. Also, don't buy your bridal footwear online; go to the store, try your shoe from every aspect, design, style, comfort, etc. If the piece has everything, you're good to go.
Pro Tip: Buy your shoe after you have bought your bridal outfit. Also, keep your wedding venue in mind while you buy bridal footwear.
II. BODY
Another most important bridal goal to look her best at her wedding is to have beautiful and glowing skin. Here is what you shall do to achieve your goals:

1. Take good care of your skin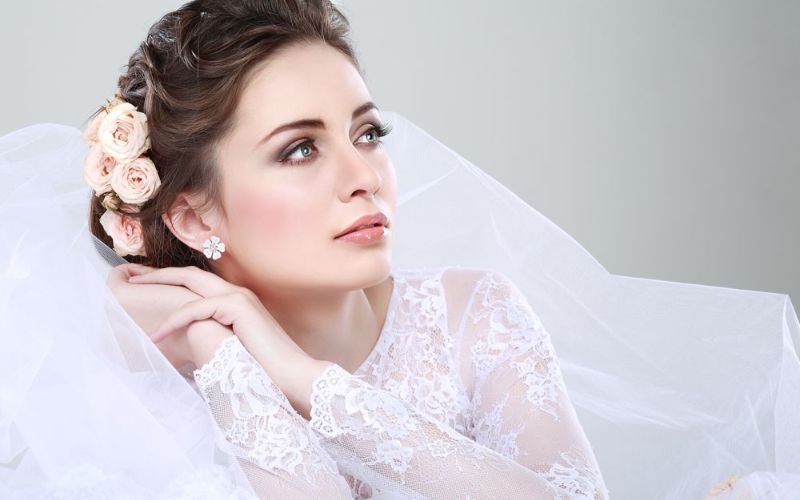 Glowing dark skin looks far better than dull white skin. Hopefully, you know that your skin is the largest organ of your body. So, it is crucial to take very good care of it.
Essentially, your skincare regimen begins with a shower. As a result, it is strongly advised to use only mild body cleansers that are gentle on your skin, such as Pears, Dove, and Johnsons & Johnsons baby wash. Using harsh soaps or cleansers can harm your skin.
Furthermore, exfoliating your skin once a week can help you de-tan and have a great skin tone before the wedding. Body polishing and regular massages also help in achieving bridal goals of having glowing skin. Begin the process a year before your wedding. Continue this practice for the rest of your life if you want to have baby-like skin.

2. Consult a dermatologist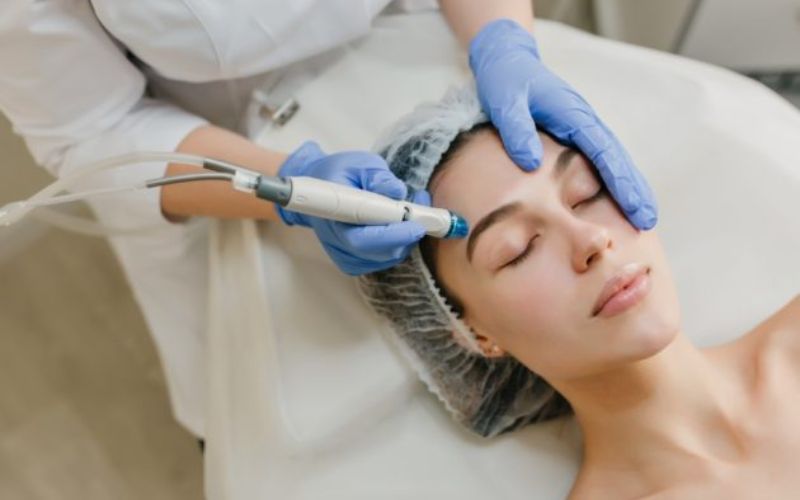 If you have a skin allergy or a skin disorder, you should see a dermatologist. Since the treatment will take some time, you should visit the dermatologist at least a year before your wedding. Delaying the process won't help you at all.

3. Dry brushing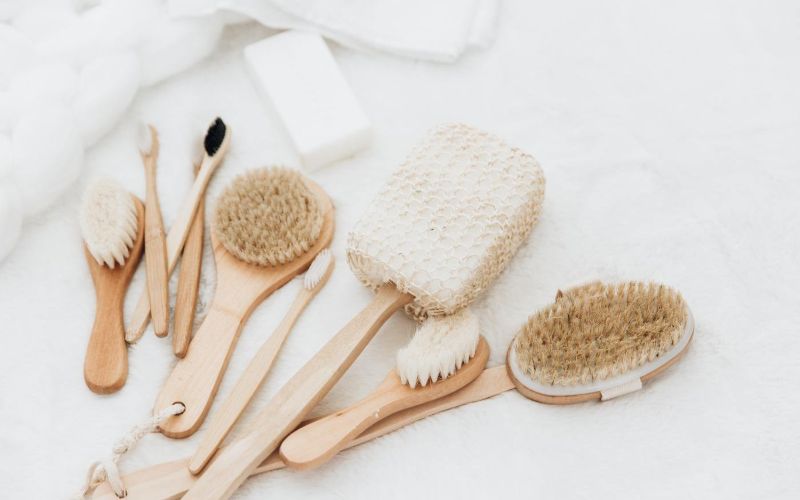 Dry brushing provides additional skin benefits such as exfoliation and increased blood circulation. To put it simply, it removes toxins from our bodies, allowing us to have beautiful skin. Should begin at least a half-year in advance.

4. De-tanning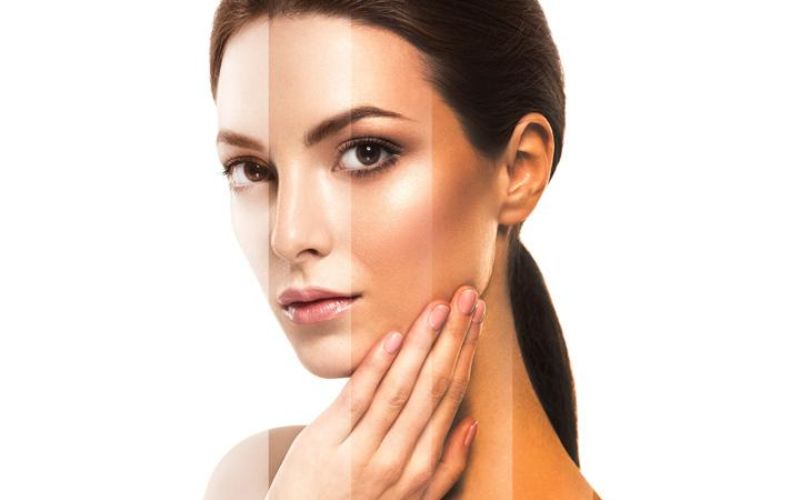 Tanning is inevitable, especially if you travel a lot for work or personal reasons. But with proper care and the right regime, you can avoid tanning. If you have tanned skin, do something to de-tan.
Wondering what you should do?
There are several options for de-tanning your skin. Like, you can visit a reputable parlor for de-tan treatment. There are Spray tans that can help you get rid of tan. You can even do it at home with basic home remedies like chickpea powder scrub is excellent for de-tanning at home.
Here is the recipe:
Take four spoons of chickpea powder, two spoons of curd, and half lemon juice. Mix all the items in a small bowl.
How to use:
Apply the chickpea mixture to your body. Scrub when it starts to dry. Wash with lukewarm water and pat dry. Don't forget to apply a chemical-free moisturizer after washing.
Pro Tip: Make sure to cover yourself and apply a good sunscreen lotion before you go out during the daytime. Make it a habit and begin at least a year before your wedding.
III. FACIAL SKIN
At your wedding, your face will be the center of attention. Of course, everyone at the wedding will be staring at your face. As a result, having flawless skin is one of the most important bridal goals. But you can't deny that having a perfect skin tone takes a lot of effort and time.
Most brides rely solely on their wedding makeup, not realizing that makeup does not add to your skin; rather, your skin adds to your makeup. Whatever the state of your skin is, it will show no matter how much you try to hide it.
So, here's what you should do to have beautiful skin at your wedding:

1. De-stressing helps greatly
The most serious issue is stress, which can lead to a slew of other issues and skin disorders, none of which are ideal for wedding photos.
As a result, you must manage your stress. Do what you enjoy, spend time with people you like, and meditate on a regular basis. Doing things you enjoy and practicing meditation can help you manage your stress and have beautiful glowing skin at your wedding. Start practicing at least a year in advance.

2. Eat healthy food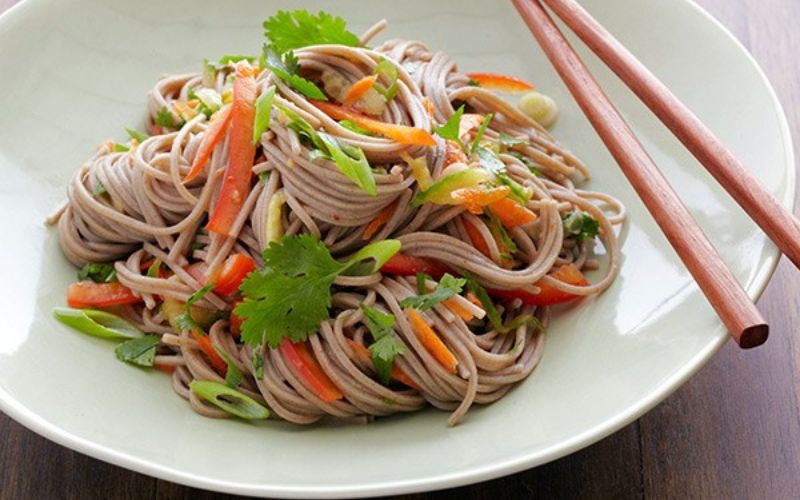 If you tend to eat junk, then you're indirectly damaging your skin. Believe it or not, junk or fried food affects your skin adversely, which will impact your bridal look on D Day. So, if you want to have flawless skin by your wedding, eat a lot of lean protein, seasonal fruits, green vegetables, juices, nuts, etc. All these will not only help you stay healthy but also let you have glowing skin.
Related: Healthy Wedding Food Menu Ideas

3. Drink a lot of water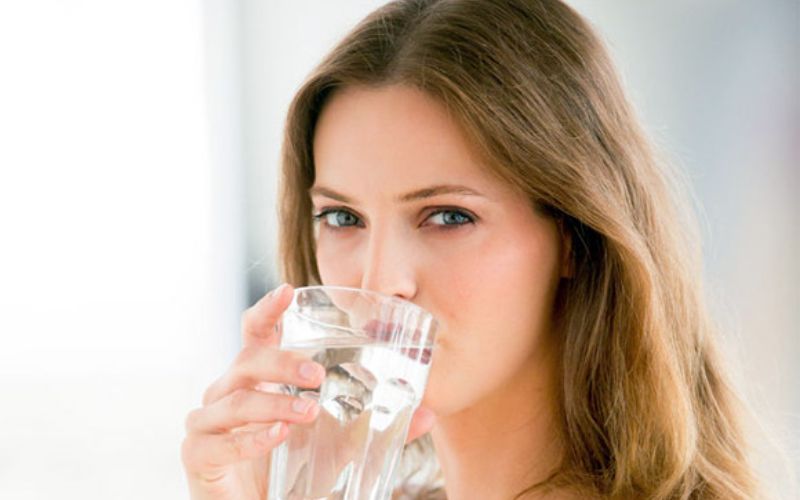 Drinking a lot of water can help you have fantastic skin. Water is one of the best fluids that releases toxins from your body and lets you have flawless skin. Make sure you drink at least 8 – 10 glasses of water daily. Besides, drinking a lot of juices, like pomegranate juice, pineapple juice, etc., can help you have beautiful skin. Start the process at least 5 – 6 months before your wedding. This will allow you to have perfect digestion and glowing skin.

4. Meet a dermatologist
If you have any skin problems, like acne, eczema, etc., then you must visit a reputable dermatologist. Meeting a dermatologist is crucial to getting proper treatment for your skin disorders. Furthermore, simply visiting a dermatologist will not suffice; you must adhere to the regimen religiously in order to obtain the best wedding photographs possible.
If you want to achieve your dream skin, you must begin at least a year before your wedding!

5. Get regular facials by an aesthetician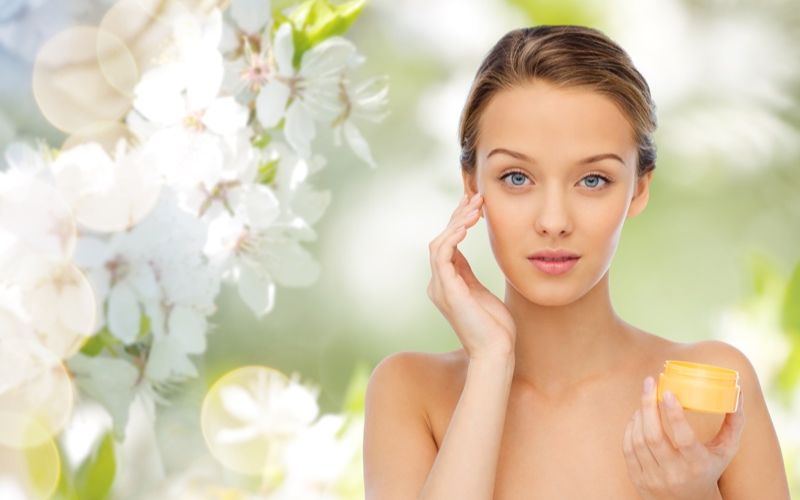 If your skin requires some attention, it is always a good idea to consult with a reputable aesthetician in your area who can help you prepare your skin for the big day. Get facials at regular intervals as recommended by your aesthetician, and start the process nine months before your wedding.

6. Say 'NO' to smoking and alcohol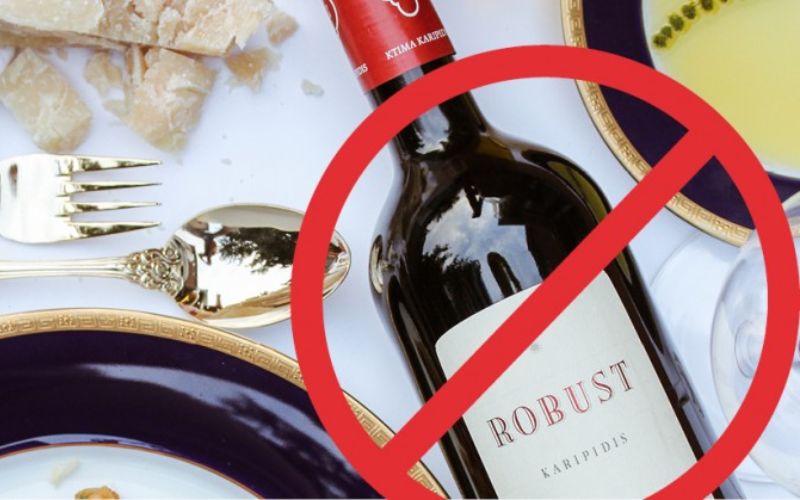 Your wedding is the time when your skin should be flawless and beautiful from within, and this is only possible if you quit smoking and drinking.
These habits, particularly smoking, cause severe damage to your body, which eventually shows up on your skin. Excessive alcohol consumption is also harmful to one's health. That is why it is advised to quit smoking and drinking in order to achieve your bridal goals and look your best at your wedding.

7. Exfoliate your skin regularly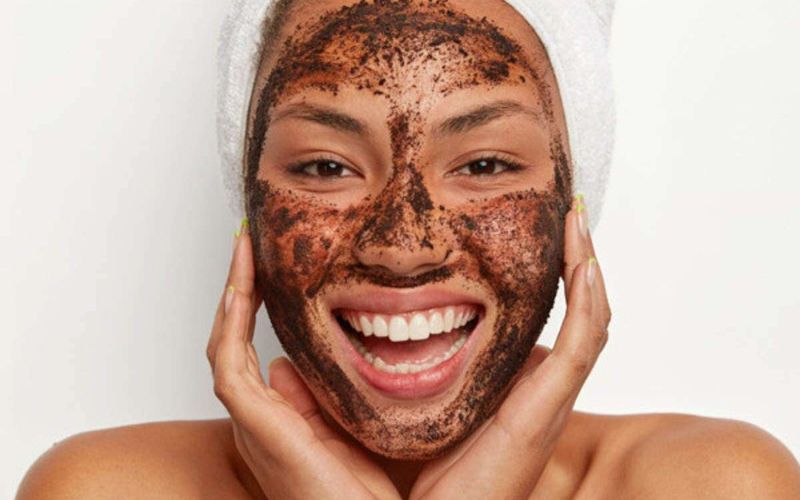 Our skin cells die over time due to heat, outside conditions, temperature, and pollution. Exfoliating your skin at regular intervals is therefore recommended for removing dead cells from the skin. At the very least, twice a month. Exfoliation combined with a brightening serum yields the best results, allowing you to have radiant skin. Begin the planning process at least 5 – 6 months before the wedding.

8. Get rid of unwanted facial hair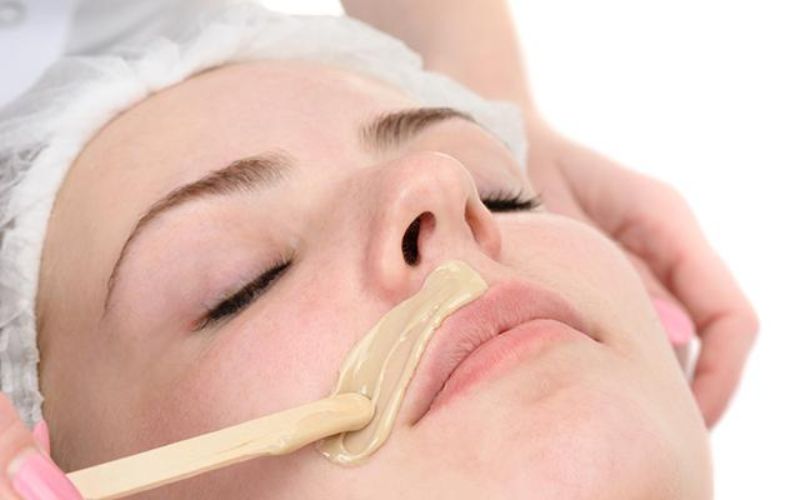 If you have unwanted facial hair, getting it removed with laser therapy is the best way to get rid of them. The process is expensive, with one session costing between $250 and $500. However, the results are effective and well worth the investment. Make sure to begin the process at least 9 – 12 months before the wedding.

9. Follow a proper skincare regimen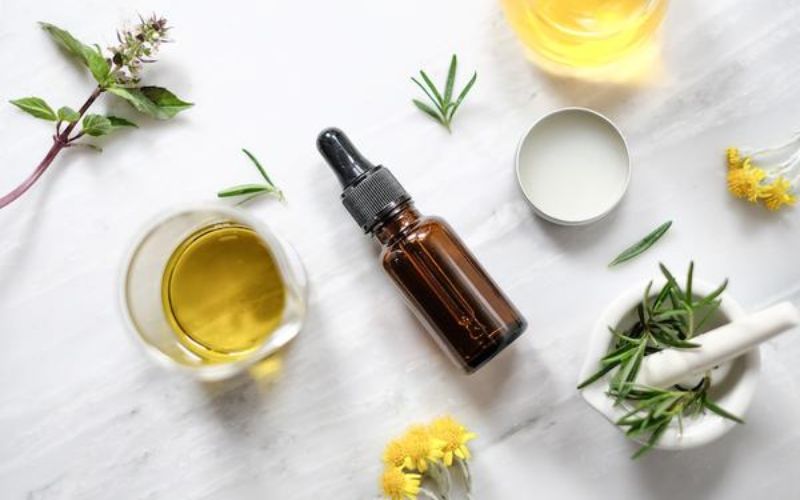 Skincare regimen includes CTM. CTM is cleansing, toning, and moisturizing. Following a skincare regime will help you have fantastic skin. Don't sleep with your makeup. No matter how tired you are, remove your makeup, clean your face with good quality face wash, apply toner, and finally moisturize your skin with night cream.
CTM opens your pores and assists you in removing all of the dead cells and pollutants from your skin, leaving you with a bright and beautiful glow.
IV. HAIR
Purchasing a beautiful wedding gown is not enough to ensure that you look your best on your wedding day. You must have the best hairstyle for the day that complements your wedding attire. And for the best hairstyle, your hair should be that way.
Here's what you should do to achieve your bridal hair goals:

1. Hair color and treatment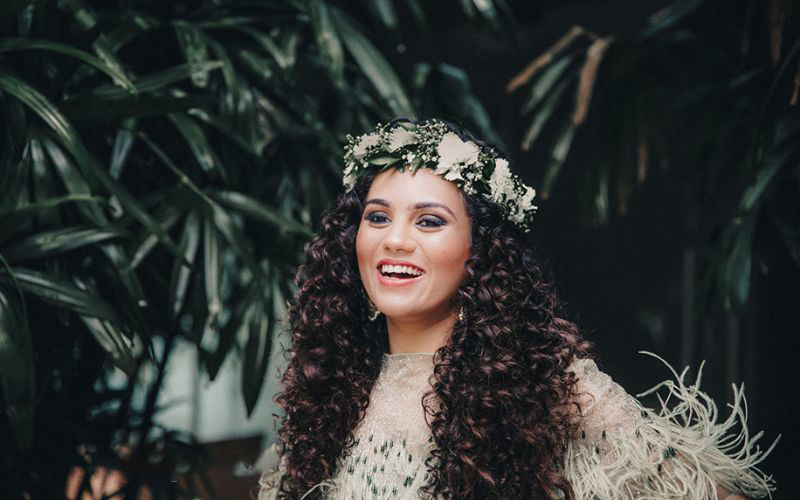 If you're thinking about getting your hair colored or getting keratin treatment for your wedding, plan ahead of time. Have a clear goal in mind for what and how you want your hair to be colored. Do some online research to get some ideas. It's good to go for hair color or keratin treatment at least a year ahead of your wedding. By that time, you'll know whether or not a particular color or straight hair would go with your overall look.
Pro tip: Avoid trying hair color just before the wedding because if your color doesn't look good, you'll have no option to get rid of it.

2. Hair care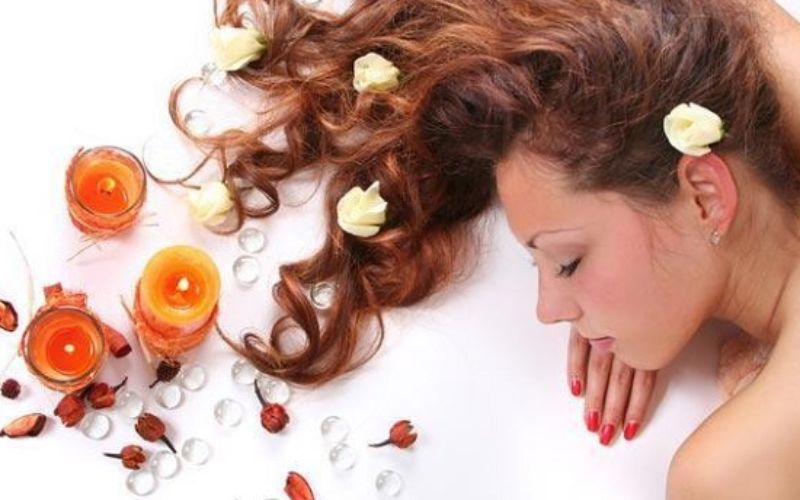 Good hair care includes washing, conditioning, and regular massaging.
Balance is the key! Don't overdo anything. Over-shampooing can cause significant damage to your hair. As a result, it is preferable to wash your hair less frequently and with a mild shampoo that is free of chemicals and parabens. Also, condition your hair after every wash. Using homemade masks or conditioners is preferred. Conditioning your hair on a regular basis will help you keep it looking beautiful. You can also give your hair a nice oil massage to avoid damaged and split hairs.
Remember, good hair care can go a long way. Begin the process a year in advance, and continue it for the lifetime to have gorgeous hair.

3. Wedding day hairstyle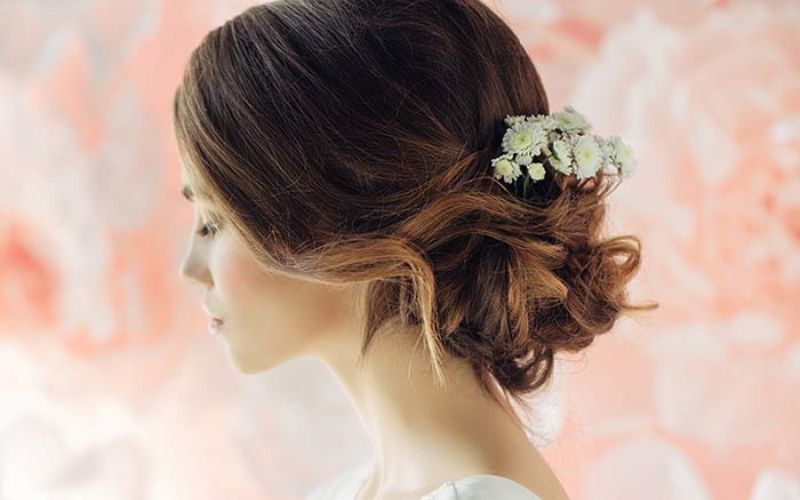 It is critical that you plan your wedding hairstyle ahead of time. It should not be a spur-of-the-moment decision on the day of your wedding. Discuss it with your hairstylist and get her opinion. Also, do a lot of online research and bring some of your favourite hairstyles to your stylist so he/she knows what you want.
If your natural hair lacks volume or if your wedding hairstyle requires some extra length, go for hair extensions. Extensions can help you achieve a variety of hairstyles on the big day. Begin the process at least three months prior to your wedding.
V. TEETH
Of course, your teeth play an essential role in your wedding ensemble. People would be envious of your flawless smile. Your teeth must be sparkling white for this (and otherwise also). Here's what you'll need to do to get those pearly whites:

1. Oral care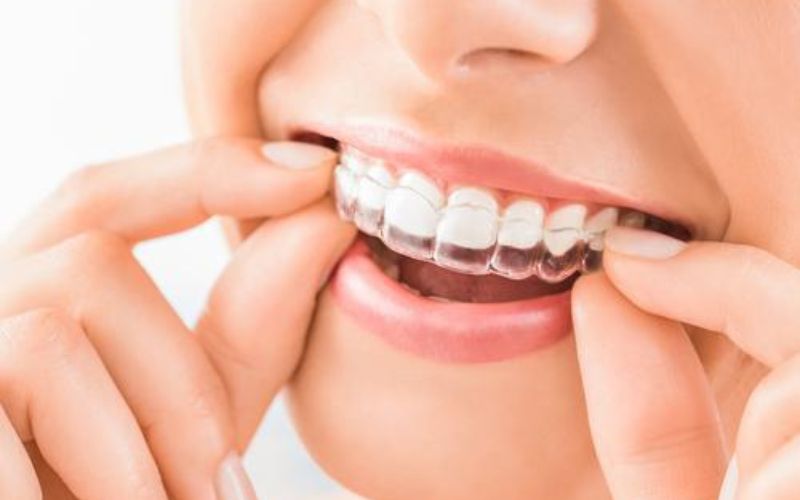 Make sure you take good care of your teeth. Brushing and flossing your teeth twice a day is recommended. Start oil pulling as well, as it not only helps you maintain your oral health but also helps you achieve a perfect jawline. Furthermore, make sure to use an ADA-approved mouthwash after each meal.

2. Consult your dentist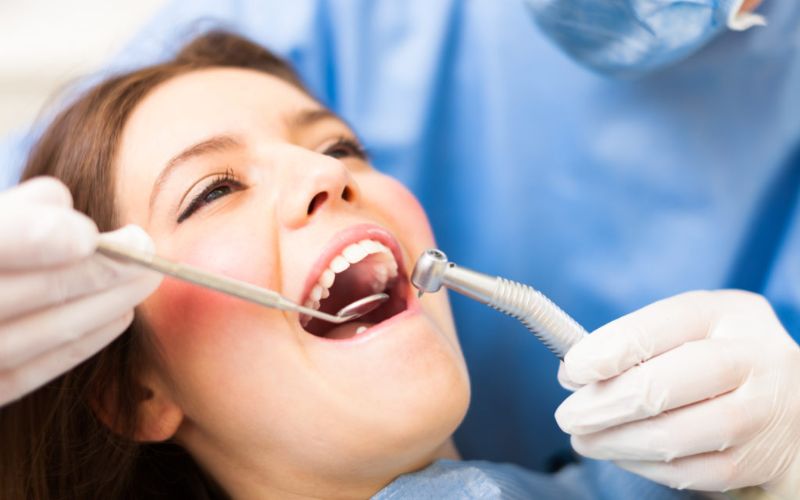 Aside from regular oral care, a visit to the dentist before your wedding is a must. Because most stains caused by the consumption of tea/coffee/alcohol, etc., remain even after brushing. Therefore, it is preferable to visit your doctor and have your teeth cleaned to remove those stains. Begin the process at least a year before your wedding because dental issues take time.

3. Dental care for the D Day
That's why It is recommended to use straws whenever drinking tea/coffee or alcohol as part of your dental care. That may sound peculiar, but alcohol and coffee leave stains on teeth, which may impact your wedding photos. Start doing it 6 months prior to your wedding.
Besides, you can even consider using tooth whitening pastes and strips to have that impeccable smile. Numerous tooth whitening pastes and strips are available on the market.
*Consult your dentist before using these pastes.
VI. HANDS, NAILS & FEET
Your nails, hands, and feet are also crucial to achieving the perfect look for your wedding. Nails may appear to be a minor part of your body, but keep in mind that they are the most visible if not coordinated with the rest of your outfit.
Here is how to achieve your bridal goals for healthy nails and beautiful hands and feet:

1. Nail care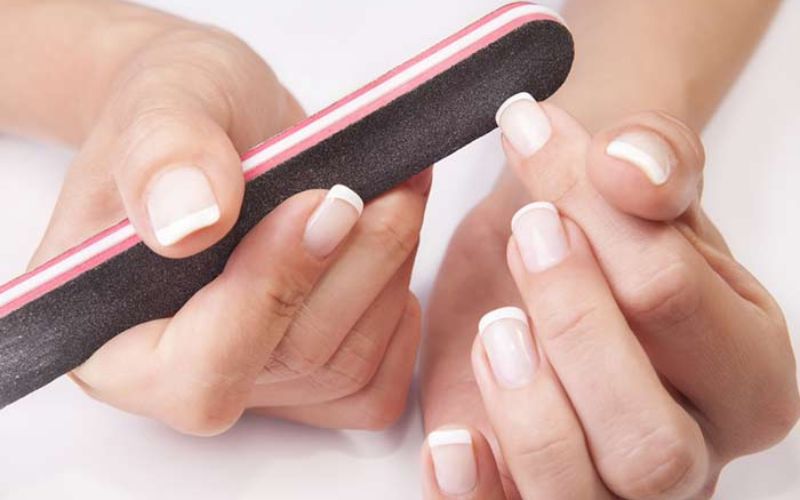 If you want to have beautiful nails on D Day, begin massaging your nails with vitamin E-rich oil. Vitamin E-rich oil will help you have strong, healthy nails. Begin the process at least a year before the event, as healthy nails take time to develop.

2. Hands and feet care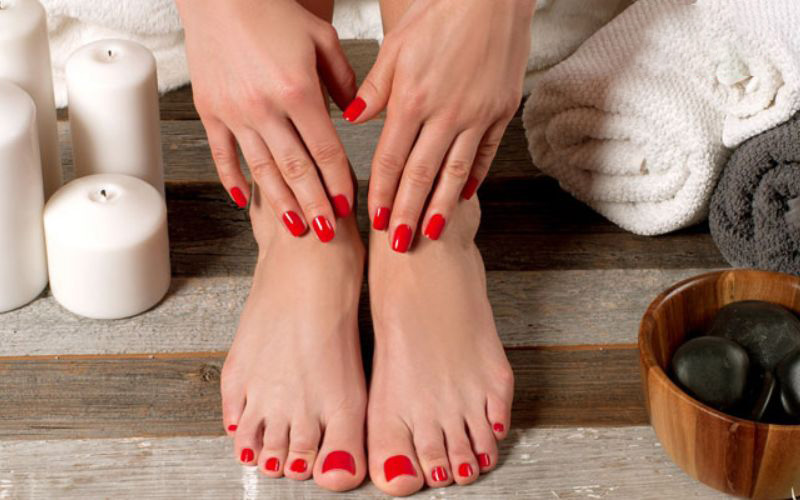 Your hands and feet play an important role when it comes to having the best bridal look. That's why you must take care of them as well. To begin, use sunscreen whenever you go outside; it will help you avoid tanning. Scrub your hands and feet regularly (weekly is best) to remove dead skin cells and achieve glowing skin. Apply a good moisturizer. Begin the process at least a year before your wedding.

3. Regular manicures and pedicures
Whether it's your face or other parts of your body, it is critical to have flawless skin. So, get regular manicures and pedicures to have flawless skin on the D Day. Having a regular manicure and pedicure is a great way to care for your cuticles, nourish your nails, and relax your mind. Begin the process at least 3 – 5 months before your wedding.
VII. EYES
How can we overlook the eyes when it comes to achieving the best bridal look? So, here's how you can achieve your bridal eye-beauty goals.

1. Eyebrow hacks
Your eyebrows are the most important feature of your face; they can make or break a game. Depending on how well you've kept them. Take good care of your brows; for dense natural growth, apply castor oil to your brows before going to bed. Castor oil is said to promote eyebrow growth. Begin applying castor oil on brows at least a year in advance.
Also, make certain that you do not have them plucked at random. Never believe anyone who claims to be skilled at shaping eyebrows. Shaping an eyebrow is a skill that not everyone possesses. So, only have your brows done by a reputable beautician, or you will come to regret your decision.

2. Make your eyes shine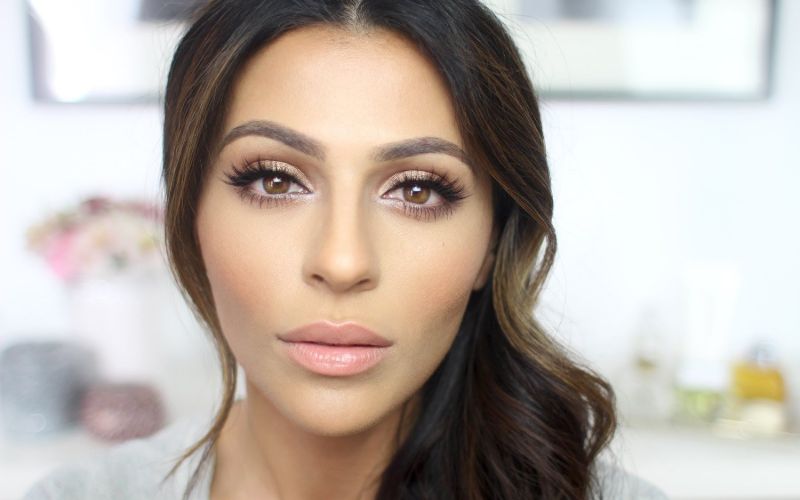 No matter how expensive your wedding gown and makeup are – if your eyes aren't bright, it's all in vain. So, get a good night's sleep, avoid stress, spend less time on the computer, eat healthy and leafy foods, practice yoga and meditation, drink plenty of water, and stay hydrated.
If you do these things, your eyes will automatically sparkle at the wedding, which will greatly impact your wedding photos. Begin doing it at least a year ahead.

3. Consider lash extensions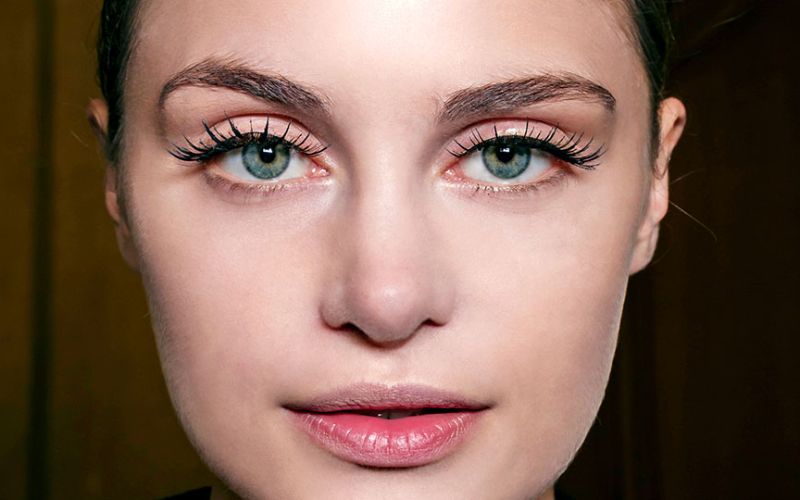 If you have thin lashes, you can consider lash extensions. Lash extension is an excellent way for brides to get nice, thick lashes. Begin the process at least a month before your wedding.
VIII. BRIDAL MAKEUP
Finally, the critical consideration is your bridal makeup. Wedding day and bridal makeup is an inseparable part. It is essential to put in a lot of effort and time in choosing the best. In addition to investing in the right and quality makeup, here is what you should do to achieve your bridal goals:

1. Choose the right makeup artist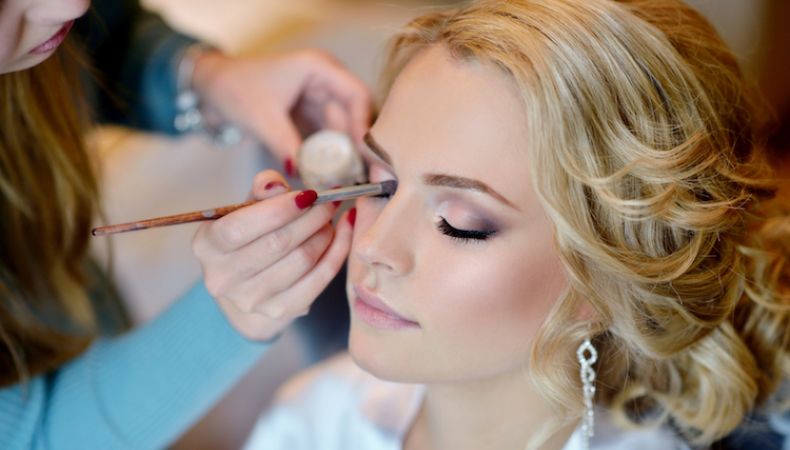 There are thousands of makeup artists to choose from, but having an expert makeup artist can help you look your best at your wedding. For you, your wedding day is the only time you'll be the talk of the town, so you should spend every penny on a good makeup artist, at least for your special day. If you want to look really gorgeous in less makeup, the best thing you can do is start a daily beauty care regime.
Spend a good amount on makeup, just like you would on any other aspect of your wedding. You can use the internet to find a good Bridal Makeup Artist ahead of time. Asking around for recommendations for a good makeup artist or someone who specializes in bridal makeup will also help you achieve your goal. Book your artist beforehand. If you do not book ahead of time for a wedding session, you will have a very difficult time getting their appointment.

2. Go for a makeup trial
Choose a makeup artist who is ready to give you a makeup trial before your wedding. A make trial before the wedding will help you determine the right makeup for your wedding day.
The Bottom Line
Thanks for reading this article. Hopefully, this article has been informative for you and will help you achieve your bridal goals. Follow this comprehensive list of bridal goals to look your best at your wedding! Cheers!
Have a great wedding… ☺ ☺