A refreshing welcome drink can make a massive impact on your wedding reception party! Of course, a welcome drink is one of the most important parts of a wedding reception. Your guests should be refreshed with a revitalizing drink that makes them feel welcomed and valued. Welcome drinks are essential for getting the party started and greeting your guests. Welcome drinks are a great way to welcome your guests and provide them with the energy to hobnob and have fun!
So, provide your guests with a perfectly chilled Welcome Drink that will instantly energize them and set the right tone for the wedding reception.
However, welcome drinks can be difficult to choose, because everyone's tastes differ. Some people prefer Mojitos, while others prefer tea and coffee. When you're responsible for keeping everyone happy, things can get a little out of hand. Make sure there are a variety of options so that no one is disappointed.
We have rounded up a list of 15 rejuvenating welcome Drinks ideas that you can include in the menu and it will make your guests feel energized right away!! Check them out!
Table of Contents:

Summer Wedding Welcome Drinks
Winter Wedding Welcome Drinks
Summer Wedding Welcome Drinks
1. Classy Mojito for Classy Weddings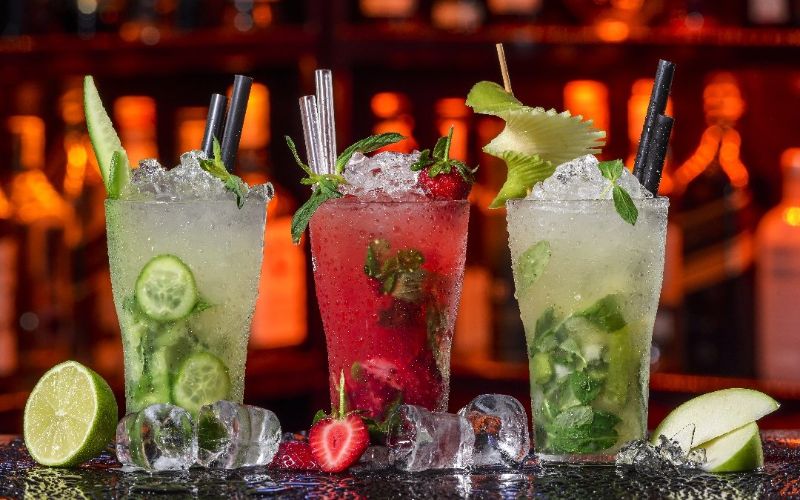 Mojito tops the list when it comes to selecting the best welcome drink for a wedding reception. This classic and soothing drink will just add to your reception.
Mojitos are essentially Alcohol-based Lime and Mint Cocktails. However, not everybody at your party would prefer Alcohol as a welcome drink. Worry not! There is a Mocktail version for those who prefer not to consume Alcohol. All it takes is aerated soda, water, sugar, lime juice, crushed ice, and salt to make a classic virgin mojito.

2. Add Some Punch with Orange Punch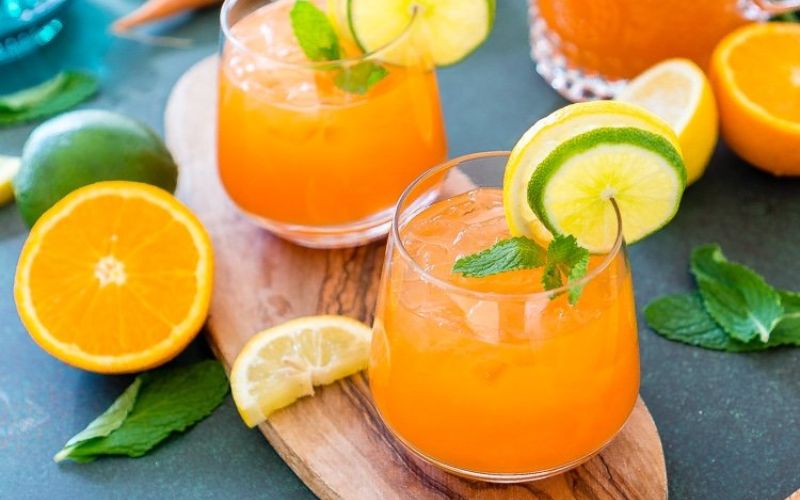 Orange punch – a punchy, tangy drink is a great way to relive your childhood and let your guests do the same. An orange punch will refresh your guests instantly the moment they will have it. Frozen orange juice, pineapple juice, lemon-lime soda, and orange or pineapple sherbet are the main ingredients required for a punchy tangy drink!

3. Brighten Your Guests' Mood with Pina Colada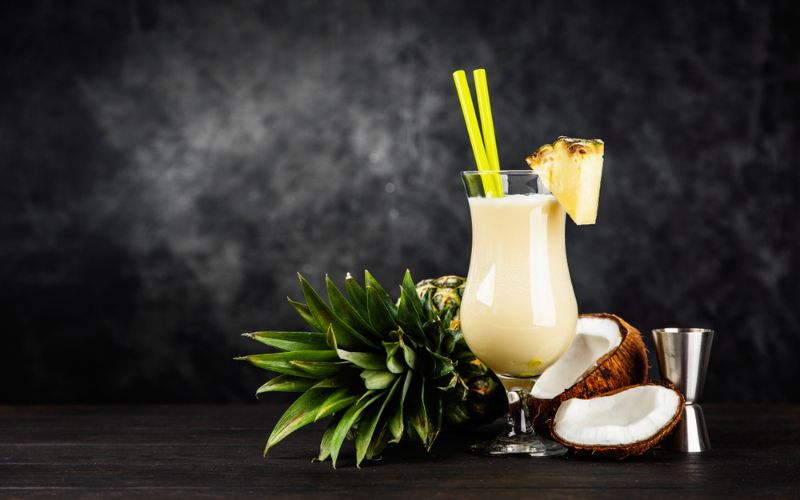 Believe it or not, smooth and delectable Pina Colada juice will take your reception party to the next level. Like Mojito, it's also an alcohol-based drink; however, you can opt for virgin Pina Colada for your guests who don't consume alcohol. A revitalizing vegan mocktail drink made with fresh pineapple juice, coconut milk, and ice cubes makes for an excellent summer beverage. So, spice up your summer wedding reception with this amazing summer drink made primarily of three ingredients.

4. The Childhood Crush – Strawberry Crush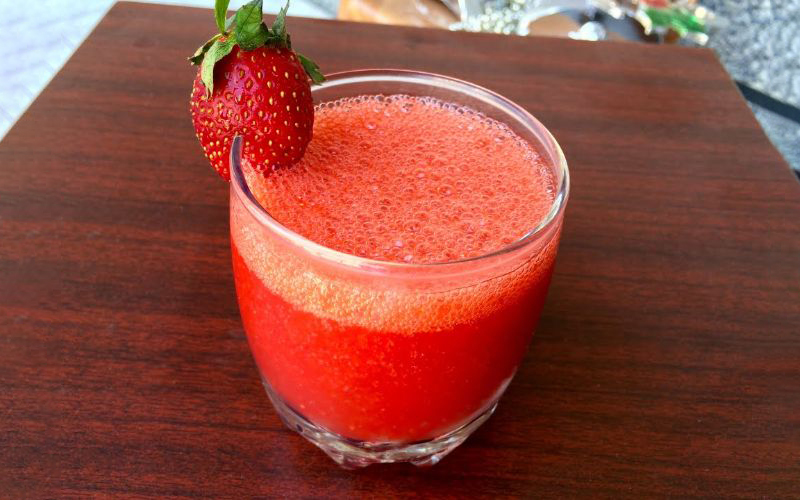 Keep your guests cool in your hot summer wedding with crushes. Crushes are pre-prepared thick fruit with syrups that are later diluted with water to make the drink. Chilled water or soda is typically added to the crushed liquid. The coolest thing about crushes is that they're available in numerous flavors, such as Strawberry, Kiwi, Pineapple, etc. Crushes are a popular choice among young and adults. So, if you wish to electrify your guests with an extravagant drink, go for crushes!! Childhood crush of many people!

5. Chilly Willy Aam Panna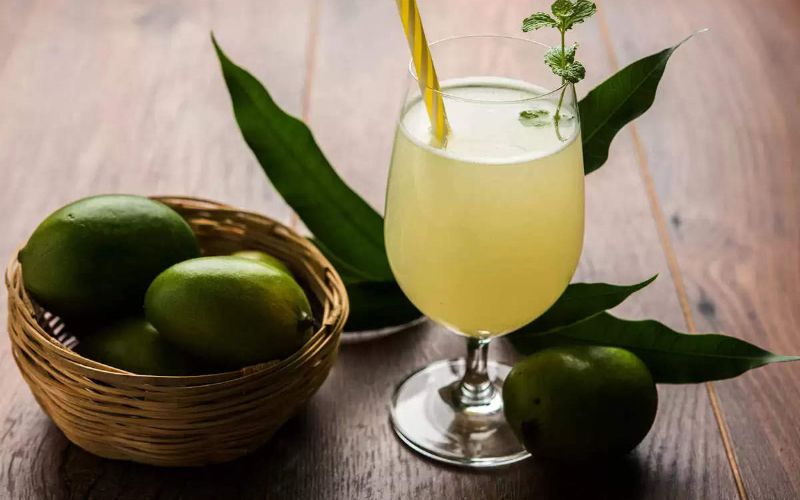 Aam Panna, also known as Aam Jhora, is an Indian drink known for its cooling properties. It is made from raw mangoes and ranges in color from yellow to light green. It is considered one of the best drinks to combat the intense summer heat. So, give your wedding reception a tangy twist with this refreshing and healthy drink from India. And yeah, add some mints to it; mint will simply enhance the drink's green color and flavor.

6. All-Time Favorite – Smoothies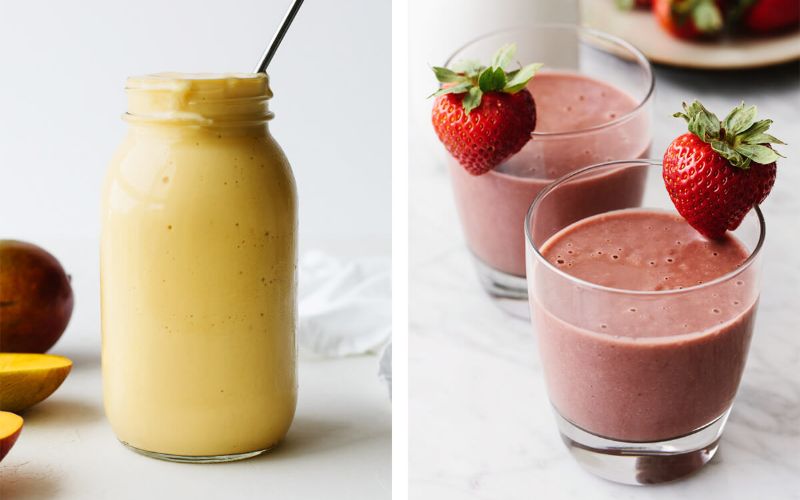 Like crushes, smoothies are also quite popular among both children and adults. The best thing about adding smoothies to your welcome drink menu is that it will keep your guests satisfied for a long time. So if there is plenty of time before your reception dinner, a smoothie will work really well. You can add as many smoothies to your wedding reception – yes, they come in variety! You can add Banana Smoothie, Chocolate Smoothie, Vanilla Smoothie, and Strawberry Smoothie. Your young wedding guests are going to love it!

7. Go Desi with Lassi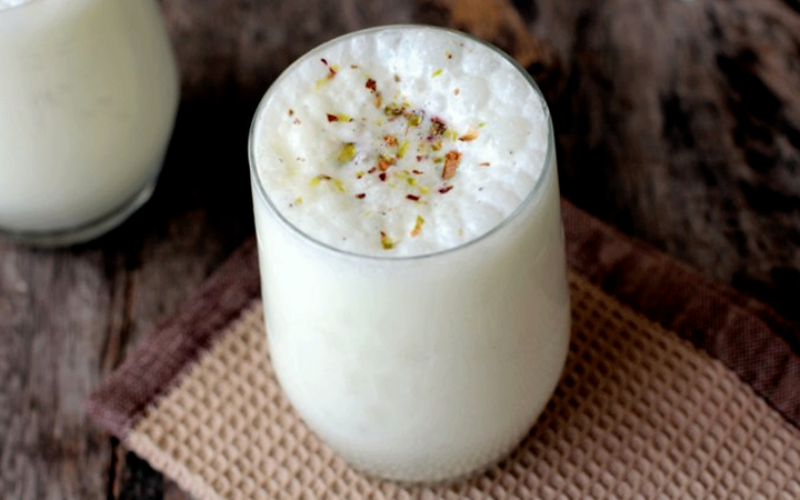 Add a desi flavor to your wedding reception by welcoming them with lassi or masala chaas (buttermilk). You can even have both Lassi and Masala Chaas at your wedding. Ones who love to savor sweet drinks can opt for lassi as lassi is a sweet drink made of yogurt and sugar. At the same time, Masala chaas is a great option for those who enjoy spicy drinks. Masala Chaas or buttermilk is made from plain yogurt, spiced with green chilies and coriander. A great drink for having happy guests! And one more thing, both of them are healthy options, especially if yours is a summer wedding.

8. Add Some Freshness with Fresh Fruit Juices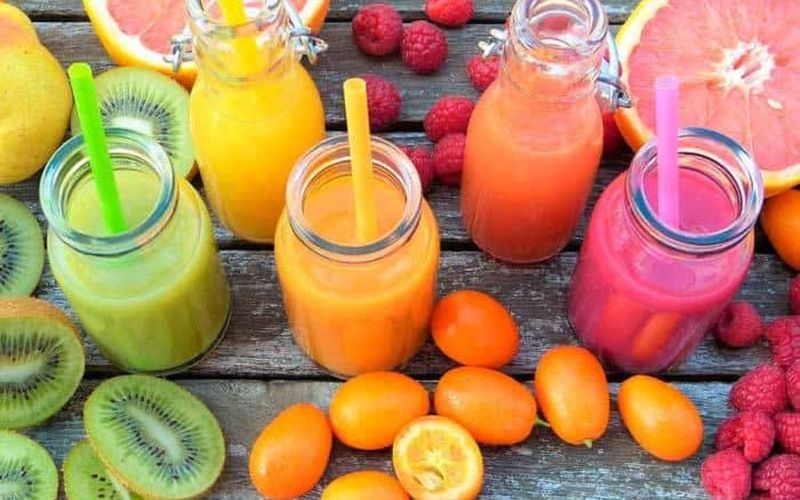 On a hot day, who would say no to a glass full of fruit juice! So, if you're unable to decide on a wedding welcome drink, go for fresh fruit juice. Let your guests enjoy the best seasonal fruit drinks, such as Mosambi, Orange, Pineapple, Watermelon, Mango, Grape, and so on. Fruit juices are not just healthy, but also very, very tasty that anybody would love to have!

9. Teenagers' Delight – Cold Coffee with Ice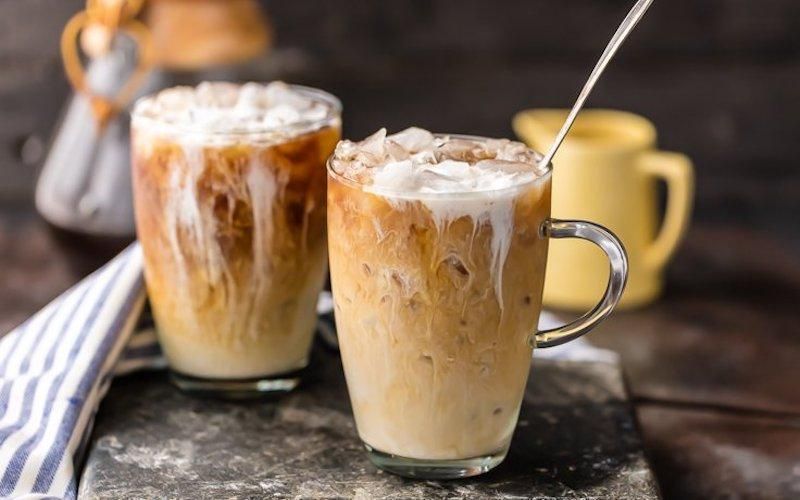 How can you miss adding Cold coffee – Teenagers' delight in your wedding welcome drinks? Easy to make. Tasty to drink. Keep your guests full for a long time! And yeah, don't miss to add ice cream on top! Let your guests scream with delight! You can even consider adding Irish cold coffee at your wedding welcome drink for all coffee connoisseurs!

10. A Perfect Accompaniment – Iced Tea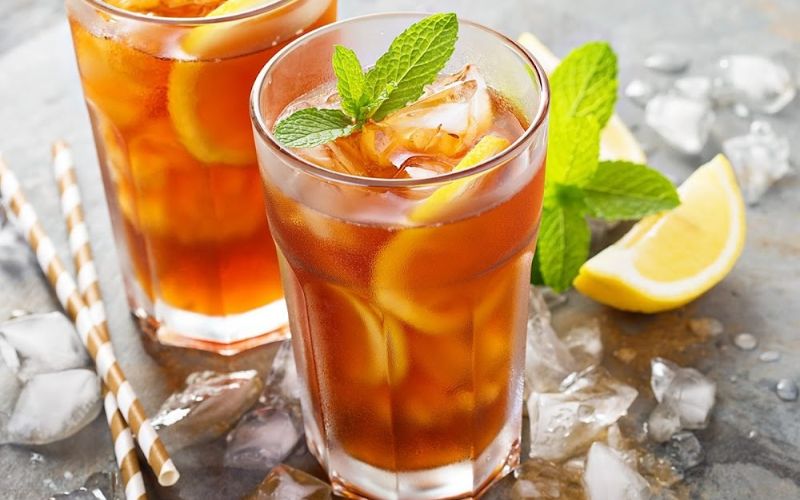 Iced tea is a perfect accompaniment to a cold coffee as most people prefer to have drinks without milk. And iced tea is a great option to opt for. On a hot day, the lemony chilled Ice tea with decocted tea, ice cubes, and lemon juice with a sprig of mint will make for a refreshing drink.

11. North Americans' Favorite – Lemonade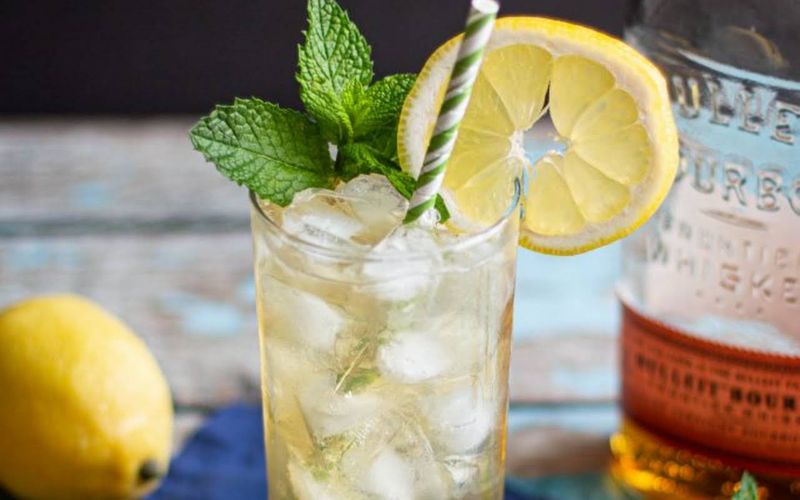 How about having lemonade at your wedding to welcome your guests? lemonade is a lemon-flavored beverage that is sweetened. Lemonade comes in a variety of flavors that can be found all over the world. Cloudy lemonade is the most popular in North America and South Asia. It's traditionally homemade with lemon juice, water, and a sweetener like cane sugar, simple syrup, or honey. Yeah, there are numerous options, such as watermelon lemonade – an ideal combination of sweet and sour for a summer wedding!
So these are the options for your summer wedding welcome drinks. It's now time to take a look at some blasting winter wedding welcome drinks.
Winter Wedding Welcome Drinks Ideas
12. Add Some Fizz with Cranberry Fizz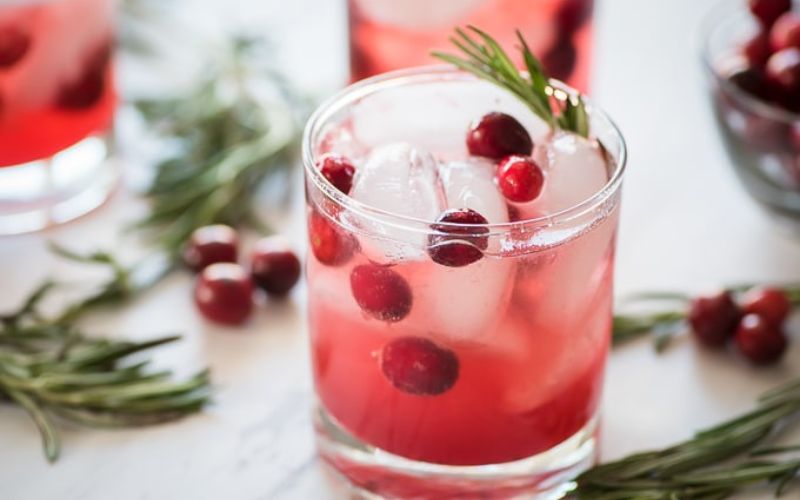 Brighten the mood of your guests with this wintery refreshing drink. This refreshing winter cocktail is sure to please your wedding guests. The main ingredients include Cranberry Sauce, Gin, Cointreau, Ice, Club Soda, and Fresh Rosemary are used to make this cocktail. Of course, there will be people who would avoid consuming the alcohol-based drink, no worries. Get them a mocktail. To make a mocktail drink substitute orange juice for the gin and Cointreau.

13. Tandoori Chai Ho Jaye?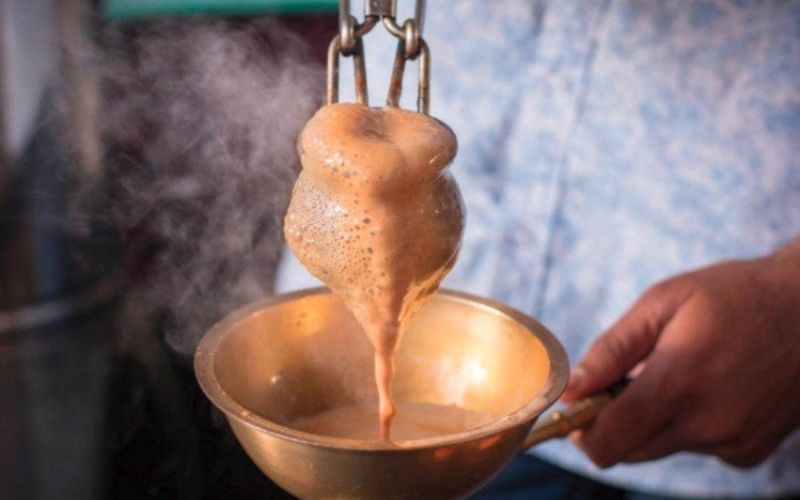 Why go for the regular tea when you can try tandoori chai? Yes, tandoori chai is an exceptionally tasty and classic option to add to your wedding welcome drinks menu in your marriage. Your guests will be delighted to savor the tandoori chai at your winter wedding reception. Let them have reason to stay for long at your wedding and hobnob with others.

14. Winter Delight – Coffee and Tea Right?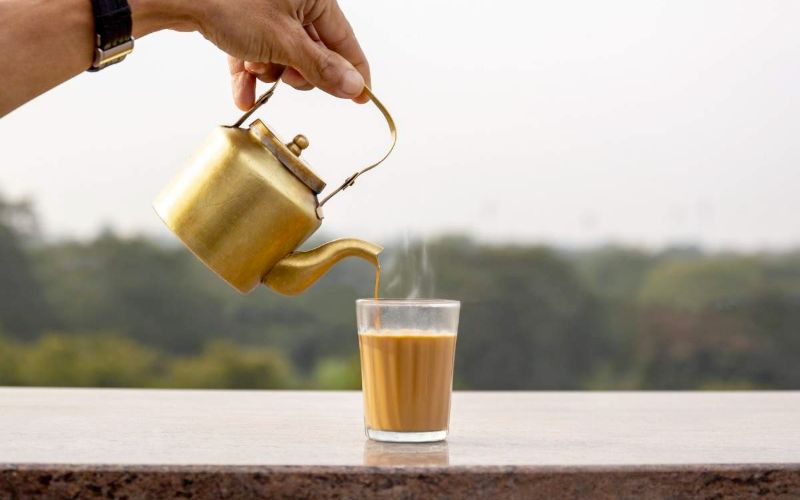 Welcome your guests with hot beverages at your winter wedding reception. A cup of a hot tea or freshly brewed coffee is all your guests need to combat cold weather! Welcome drinks for Indian wedding guests.

15. Steaming Hot Malted Chocolate To Cherish For Life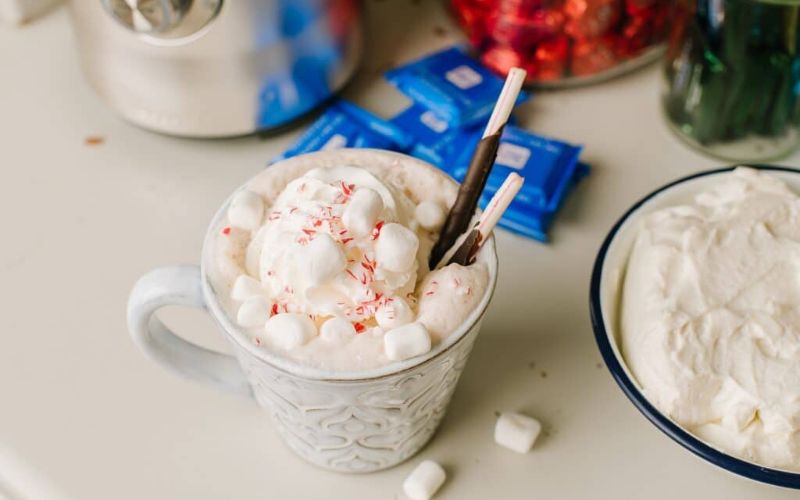 Remember, a party is never complete without a good chocolate malt. Nothing beats a steaming mug of rich hot chocolate on a cold day.
It is made with milk, heavy whipping cream, sugar, milk chocolate chips, malted milk powder, and vanilla extract to create this flavorful drink that your guests will undoubtedly enjoy! You can enhance the flavor by adding malted milk powder to it!
Wrapping it up…
So, these are the 15 refreshing and snappy wedding welcome drinks to keep on hand for your reception party. Remember, a good welcome drink will not only jazz up and prepare your guests for the food that will follow, but it will also brighten their moods and add zing.
You can serve these drinks when your guests arrive at the reception or when there's still time before the main course, and you want to keep your guests chatty and busy. You can choose any of these cooler and exotic beverages to keep your guests energized. Cheers!
Happy Wedding… ☺ ☺