Your best friend is getting married, and you don't know what exactly you should wear, especially when the invitation specifies a "cocktail dress code." The cocktail dress code could be anything from formal to casual (depending on the couple's choice).
We understand it is not easy to figure out what exactly you should wear on your friend's special day. The cocktail is one of the most essential events, and you must look your best, especially when you share such a close bond with the couple. Whatever you choose to wear should neither be very extravagant nor too casual for a formal event.
You must be pondering about several different options that you may have in your wardrobe. But worry not!
Just scroll through this post. It has it all that you need at the moment.
Wondering what?
It has all the details about the cocktail attire dress code. These guidelines of ours can help you choose the best cocktail attire code and not miss the mark!
Let's take a look…
Table of Contents
What is Cocktail Dress Code?
More often than not, cocktail attires are informal yet elegant. A cocktail party attire must be a perfect blend of formal and semi-formal clothing. The idea is to wear something that makes you feel comfortable throughout the event, and you look polished as well. One of the best things about cocktail dress codes is their adaptability.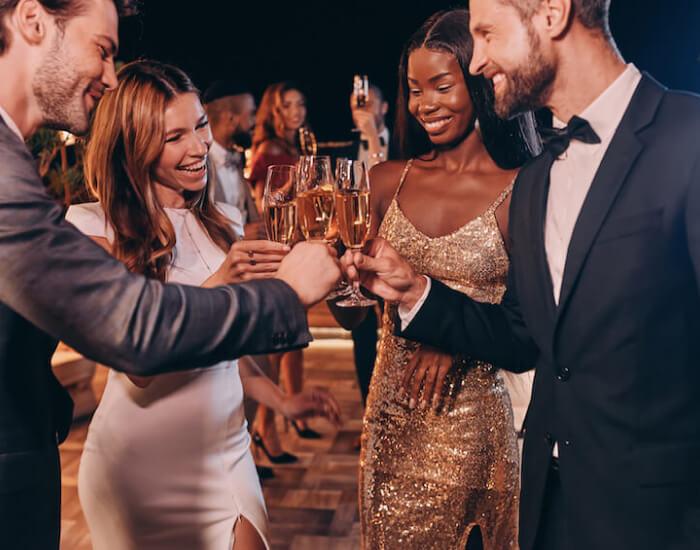 Traditionally, people used to wear cocktail dresses at weddings. Aside from that, corporate events, reunions, etc., are the places where people are supposed to put on cocktail party wear. A good rule of thumb is to always look dressy and refined in cocktail clothing. Cocktail dresses, suits, and neckties are currently all the rage. However, whatever you choose to wear should help you express yourself perfectly.
When it comes to choosing a perfect cocktail dress code, the time of the event plays a crucial role. For instance, for an evening event, you should opt for more sophisticated colour palettes and patterns. And for daytime events, it's always advised to opt for softer colors, lighter materials, and shorter hemlines.
The second deciding factor is the location of the event. When you decide on your dress code, look for the location of the event. See whether it's an indoor event or an outdoor one. You may wish to stick to a more subdued cocktail attire when attending formal gatherings. Something lighter in color and more comfortable might be the way to choose if the occasion is casual, outdoorsy, or a daytime cocktail party.
Related: Best Tips to Choose Your Dresses for Various Wedding Events
Cocktail Attire Etiquette
More often than not, the cocktail dress code is specific to white or black-tie-affair. However, if it is not specified, that doesn't mean you can wear whatever you want.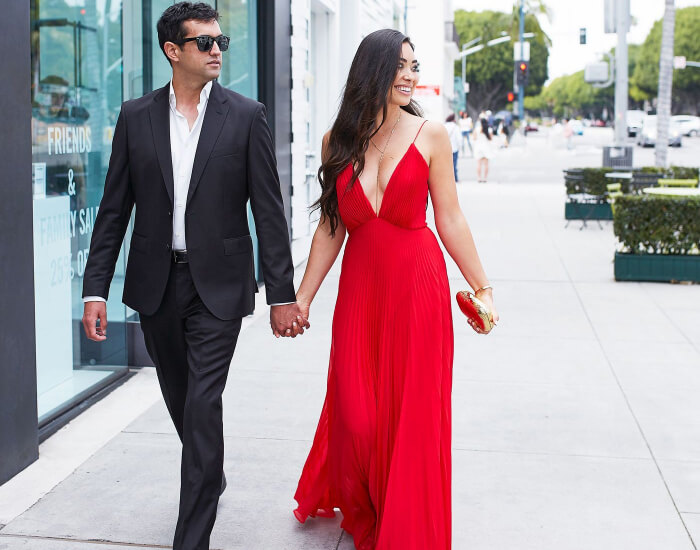 As said earlier, a cocktail is one of the most important events in a wedding. Usually, it is a formal to a semi-formal event. This means you cannot just enter the venue wearing a pair of jeans or anything casual. You must dress appropriately for the occasion. Something that expresses you at the event. Adhering to the proper cocktail dress code will allow you to feel more at ease with others at the event. And you would be able to enjoy the event thoroughly; otherwise, all your focus will be on your attire. You may end up feeling awkward and making the couple feel the same. What's the point?
When it comes to choosing the right cocktail dress, anything that is too revealing, too short, or too tight is a BIG NO!
Jeans, torn clothes, casual Ts or tops, shorts, and fancy pajamas are all NO-GO for a cocktail event.
Aside from that, pick the right footwear. Your shoes can make or break the whole thing for you. If you're a woman, choose proper footwear for yourself. And for men, it is essential to avoid wearing sandals or sports shoes at the event.
Do consider the timing and the location of the event while choosing the cocktail attire. It will make a significant impact on your decision. Evening events call for more refined colour palettes and pattern combinations. In addition, it is recommended that softer colors, lighter materials, and shorter hemlines be worn to daytime events.
Find out if it's an indoor or outdoor event. When attending formal events, it's probably best to adhere to more modest cocktail clothing. Cocktail attire for an outdoor wedding should be less formal than the cocktail attire of an evening wedding.
Pro Tip: Read the invitation carefully and do adhere to the cocktail dress code specified in the invite. If you have any kind of confusion, it's always advised to contact the bridesmaid or groomsmen for more clarity. This will ensure that you look and feel your very best on the big day.
Cocktail Dress Code for Women
Dressy pantsuits or cocktail dresses are two wonderful options to consider when it comes to what to wear to a wedding cocktail hour. The cocktail dress that you wear should be at least knee-length. Avoid choosing anything that is too short. Aside from that, you can also opt for a semi-formal maxi dress for the event. Avoid wearing floor-length gowns since they are excessively formal and are more appropriate for black-tie events than regular weddings.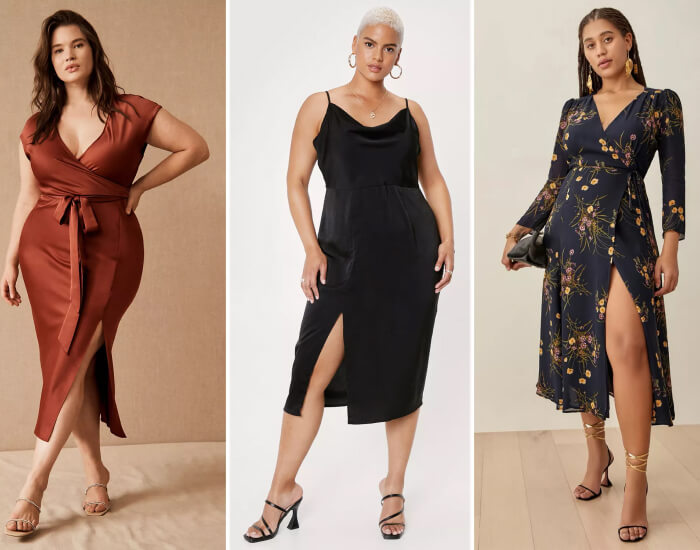 Here are some things to keep in mind while choosing a dress for a cocktail event:
When picking out an outfit to wear to a party, choose something that is neither too casual nor too formal.
Avoid wearing too short dresses. A cocktail party is not the place to wear short attire.
Do not wear ripped clothes at the event.
Avoid wearing a sundress to the event because it is too casual for the dress code.
You should go for an outfit that is elegant yet understated, such as a black dress.
You can complete your cocktail wear by accessorising with jewellery, accessories, and sophisticated slingback shoes. You can experiment with different accessories to personalize the look or add some flair to your look.
However, avoid overdoing anything. Whatever accessories you choose, make sure they do not make you look stuffy.
Pick shoes with contrasting colors or a bag with some bright sequins to add to your look.
Choose the colors appropriately. When selecting an attire for your wedding, keep in mind the time of year. For an outdoor spring wedding or celebration, a dress with pastel colours and a midi length would be an excellent choice.
Consider wearing a jumpsuit for a romantic winter cocktail party. This combination will keep you warm while yet giving off an attractive appearance.
When it comes to footwear, choose heels that are not too high or sophisticated flats. The dress code for a cocktail event does not allow for casual footwear such as flip-flops or sneakers.
Pro Tip: In case you have any confusion, check with a member of the bridal party or the bride's mother to confirm things. It will help you have absolute clarity, and you'll be able to look your best and enjoy the party fully!
Cocktail Party for Men
The most common option for men to wear to cocktail parties is a suit paired with a tie rather than a tuxedo. Tuxedos are a better option for more formal settings. More often than not, the cocktail dress code for males includes business casual and smart casual. You can opt for any of the two according to your choice.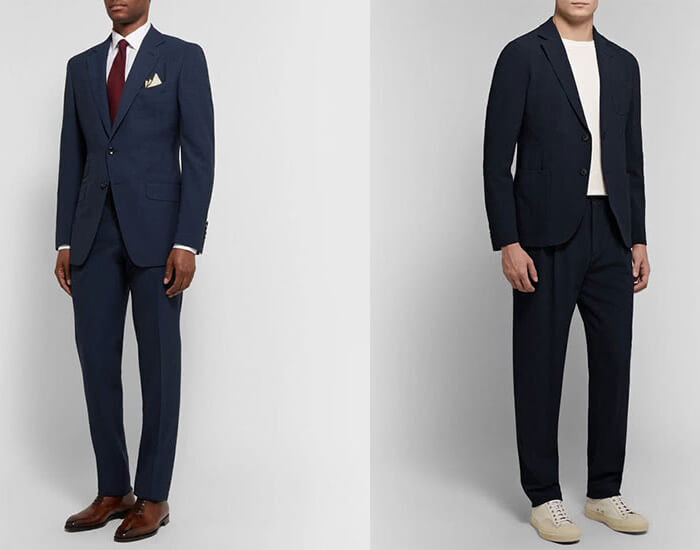 Here are some things to consider while choosing a cocktail party attire:
Avoid wearing a T-shirt and jeans. These are a BIG NO for a cocktail party.
The suit you choose should be uncomplicated and sophisticated.
Choose the right colour and right-fit dress shirt for the occasion. You may consider choosing a shirt in a dark colour or white for an understated style, such as navy blue or white.
Make sure it has good tailoring and fits you well.
You can spruce things up by selecting a tie with a colorful pattern or a patterned bowtie.
You can add a flair to your look by adding fashionable accessories such as cufflinks, pocket squares, and watches.
You can choose for statement socks to complete your look.
Keep the timing and the location of the event in mind while selecting your dress. If it's an indoor night time event, such as in a night club, go for a more sophisticated option.
And if it's an outdoor event, such as a vineyard wedding during the daytime, opt for more subtle options, such as chino pants.
When it comes to selecting footwear, it is recommended that you wear dress shoes such as brogues and oxfords. Loafers are appropriate footwear for outdoor gatherings and look great when paired with chinos for a more laid-back approach.

Wrapping up…
Cocktail parties are more of formal events. Hence, it is crucial that you wear something between formal and semi-formal. If by chance you have any doubt about the cocktail dress code, whether it's a wedding or a corporate event, it's advised to speak to the concerned person before choosing the dress. This way you'll be sure of not going wrong in the right event!
Hopefully, this article helped you understand the basics of the cocktail dress codes. Do follow the pointers before you make the final choice of dress for the event!

FAQ
1. What shall I consider while choosing the cocktail party dress?
When choosing a dress for a cocktail party, make sure to choose between formal and informal. The idea is to look your best without overdoing anything or without going to excessive lengths. When deciding what to dress, consider the time of the year, the location of the event, the type of the event, and the level of formality.
2. When shall one wear a cocktail dress?
The cocktail dress code is not just limited to a single party type. These dresses are a great pick for parties with a celebratory ambiance, such as weddings, engagement parties, reunions, graduation parties, and holiday parties.
More often than not, cocktail events take place in the evening at some indoor location, such as a club. When deciding what to wear to a cocktail party, you should think about whether it will be held outside or indoors. Aside from that, also look at whether the event is a business event or a family event, such as a wedding. When attending formal occasions, it's typically advisable to dress modestly for a cocktail party. However, if it's an outdoor event with a more casual approach, you may pick a lighter-colored, more comfy outfit.
3. Which is the best fabric for a summer cocktail party?
Fabrics like chiffon, linen, and organza are great choices for the cocktail dress code during a summer wedding. All of these fabrics are lightweight and airy. You can opt for a knee-length dress or a beautiful maxi dress for the event. In addition, you can opt for floral patterns for a summer wedding. When it comes to shoes, add to your style with a pair of wedges. Make sure not to opt for very high heel shoes for the event. You can take your style to the next level by adding some understated accessories.
4. Which is the best fabric for a winter cocktail party?
If the event is happening in chilly weather, it's advised to opt for a heavier fabric like velvet or wool for a winter cocktail party. You can always pair it with tights. You can consider putting some winter flair into your outfit by donning a scarf and gloves. Make sure to opt for muted tones for a winter cocktail party.
Happy Partying… 😊😊